"I am an American-French Interior Designer certified with a Bachelor's Degree from the Florence Institute of Design International, Italy, and the University of Chester, UK. Possessing dual citizenship and living in Italy for four years gave me perspective on growing a multicultural background reflected in design projects. After graduating with Honors on my Thesis, my project located in Venice was selected and published on Dezeen - "Ten interior design projects by Florence Institute of Design International students." during my last year at FIDI, I had the opportunity to participate in and win a lighting design competition, "A light During never seen," hosted by the Institute for Lip Lighting Florence. The project is now complete and published in LIP Lighting's 2022 catalogue. I later worked for interior design and architectural companies in the development of custom-built luxury homes in Orange County, California.
My passion for high-end designs and furniture led to the creation of Stellato Interior & Furniture Design in 2022. Stellato is a company that designs interior design furniture, lighting, and room accessories for hotels, palaces, and high-end residential properties.

I aim to continue working in interior and furniture design as I genuinely enjoy both fields, whether for my projects or larger companies, and hopefully in different countries to keep discovering other cultures, techniques, and craftsmanship."


Helena Costa: What determined your passion for architecture and design? Tell us about when you decided this is the way to go.

Vanessa Lortal: It all started when I was a young child drawing on my bedroom walls. As a young child, I loved doing crafts and decorating the house, so I believe it really came naturally. Attending the small atelier of Nice Beaux-Arts museum and the excellent artsy kindergarten school are the foundation of who I am today. It led me to create a deeper connection with nature and life and taught me to analyze, draw, and absorb the details of what I see. This exposure was followed by a passion for creativity, design, and my four years of fine arts at Laguna Beach High School, where my creativity and techniques developed.
HC: How would you describe your work and your influences?

VL: My influences in design derive from the United States and Italy. In the US, I learned the importance of a good interior design layout, a strong work ethic, and excellent customer service throughout projects.
In Italy, I discovered the beauty of artisanal production and how artisans work together to create one-of-a-kind creations that mix the traditional with the modern. I also admire Greek design due to their fascinating abilities in our industry in integrating nature and the natural environment into their projects. I would describe my work as a mix of these cultural influences that bring forth unique projects while respecting the client's style.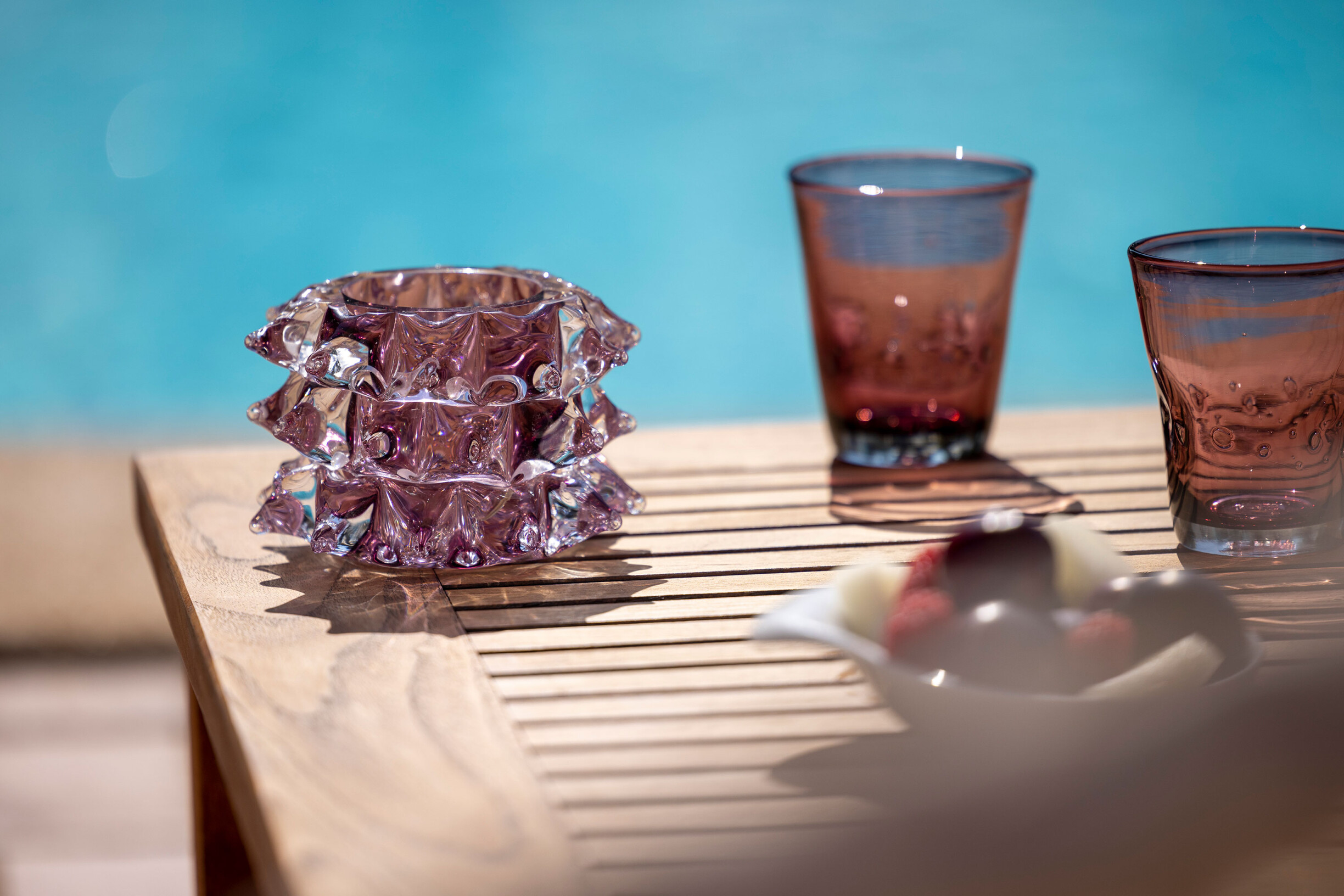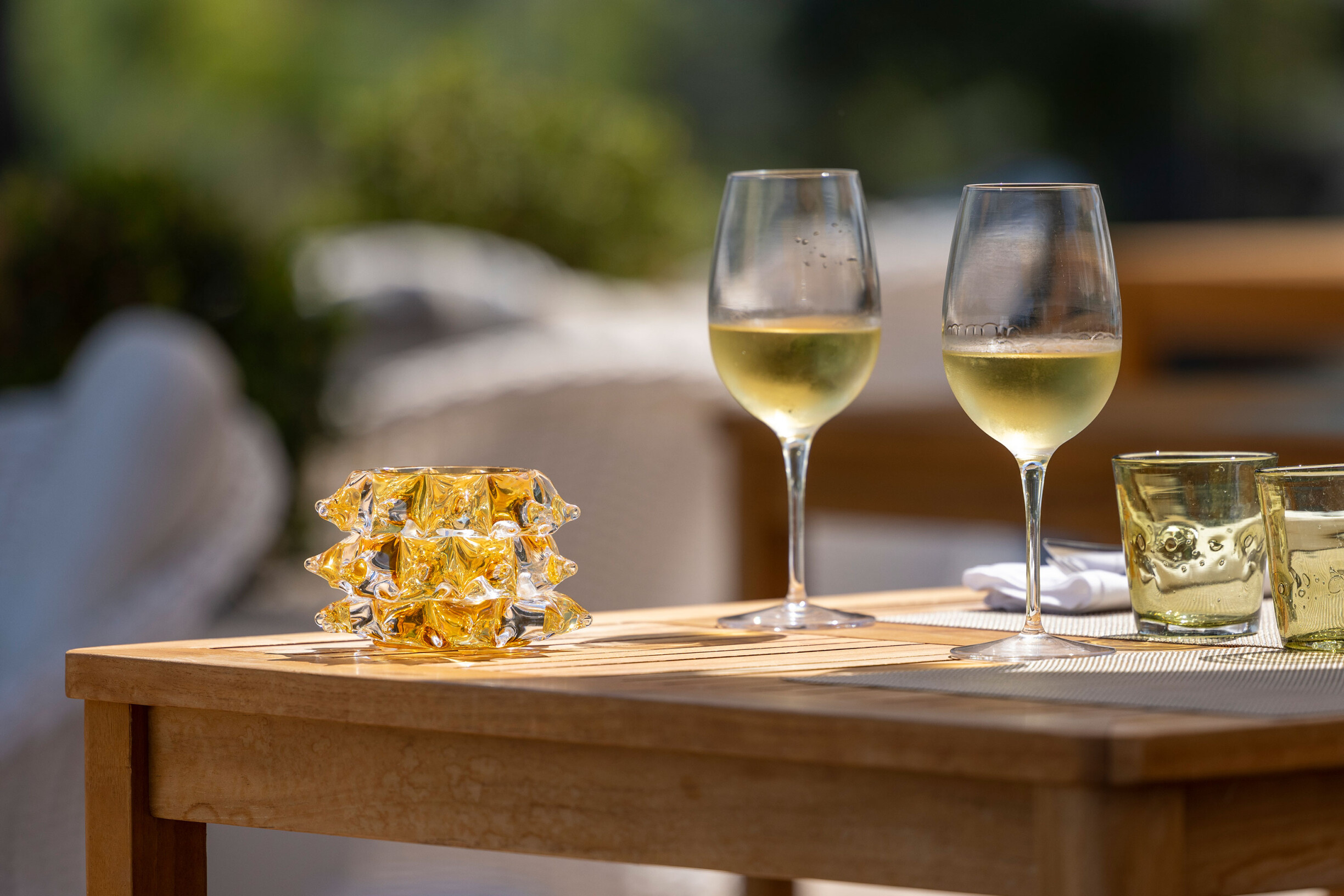 HC: What materials do you like to work with?

VL: I like working with multiple materials to achieve a balanced contrast in my designs. Currently, I am designing furniture and lighting that mixes glass with natural materials such as wood, metal, and stone from Italy. However, one of my favorite materials to experiment with at the moment is glass. I like to create and achieve a playful game between texture and color. Murano glass allows me to create various shapes and colors, making each piece unique. The final effect is luxurious and dynamic when combining it with light.


HC: Can you describe your interior design signature or style and what is unique about it?

VL: Living in the United States, France, and Italy for years gave me perspective on growing a multicultural background reflected in my interior and furniture projects. Throughout my studies at the Florence Institute of Design International, I was also given the opportunity to visit museums and historical sites, study Italian Art History, and develop local interior design projects with deep historical roots.

This exposure to multiple cultures has taught me the importance of respecting a country's culture and to adapt my designs to the client's taste. I would describe my style today as a balanced combination of Old and New. I believe in working with artisans who have mastered traditional techniques with high-quality materials for my designs to resist the test of time.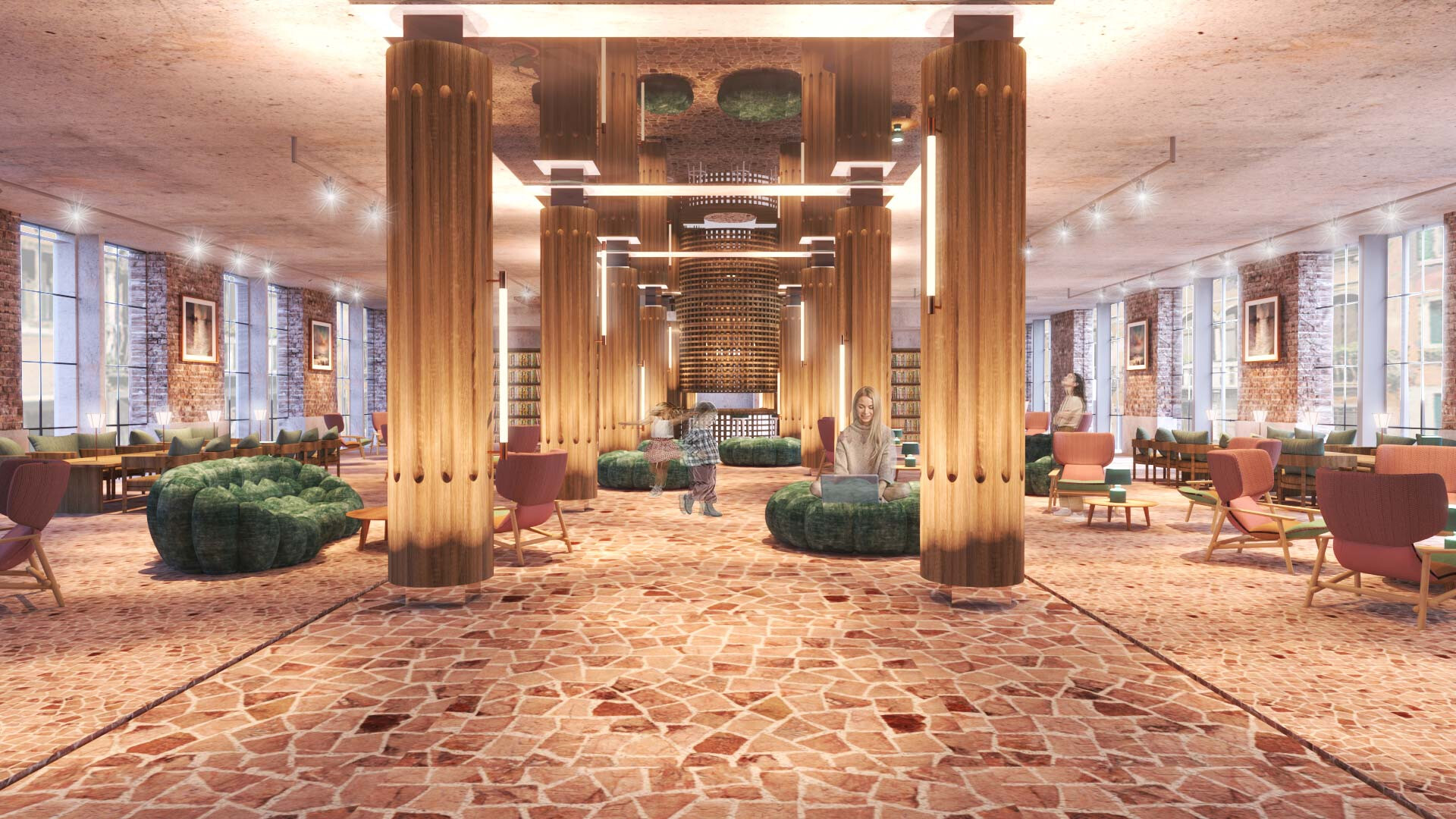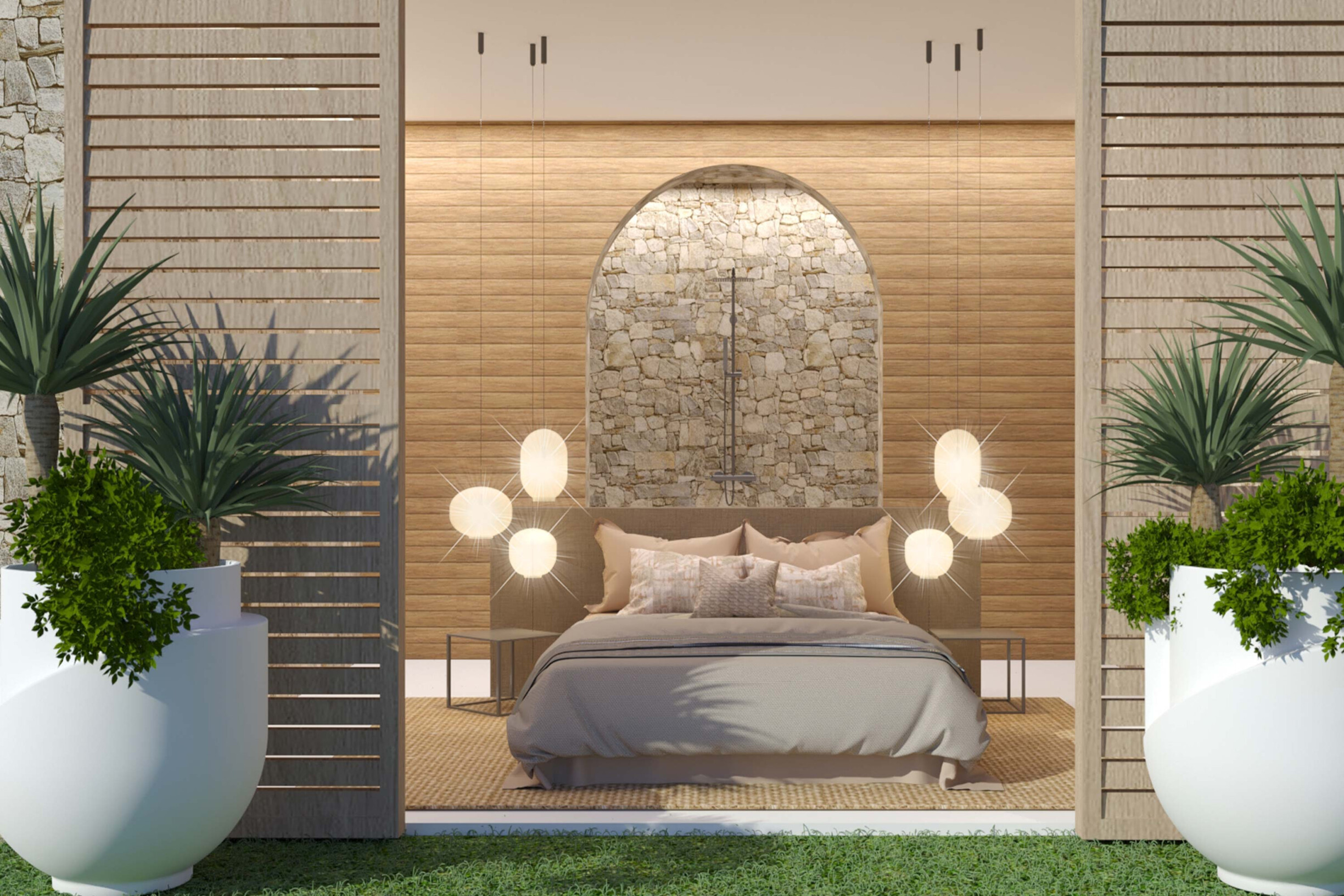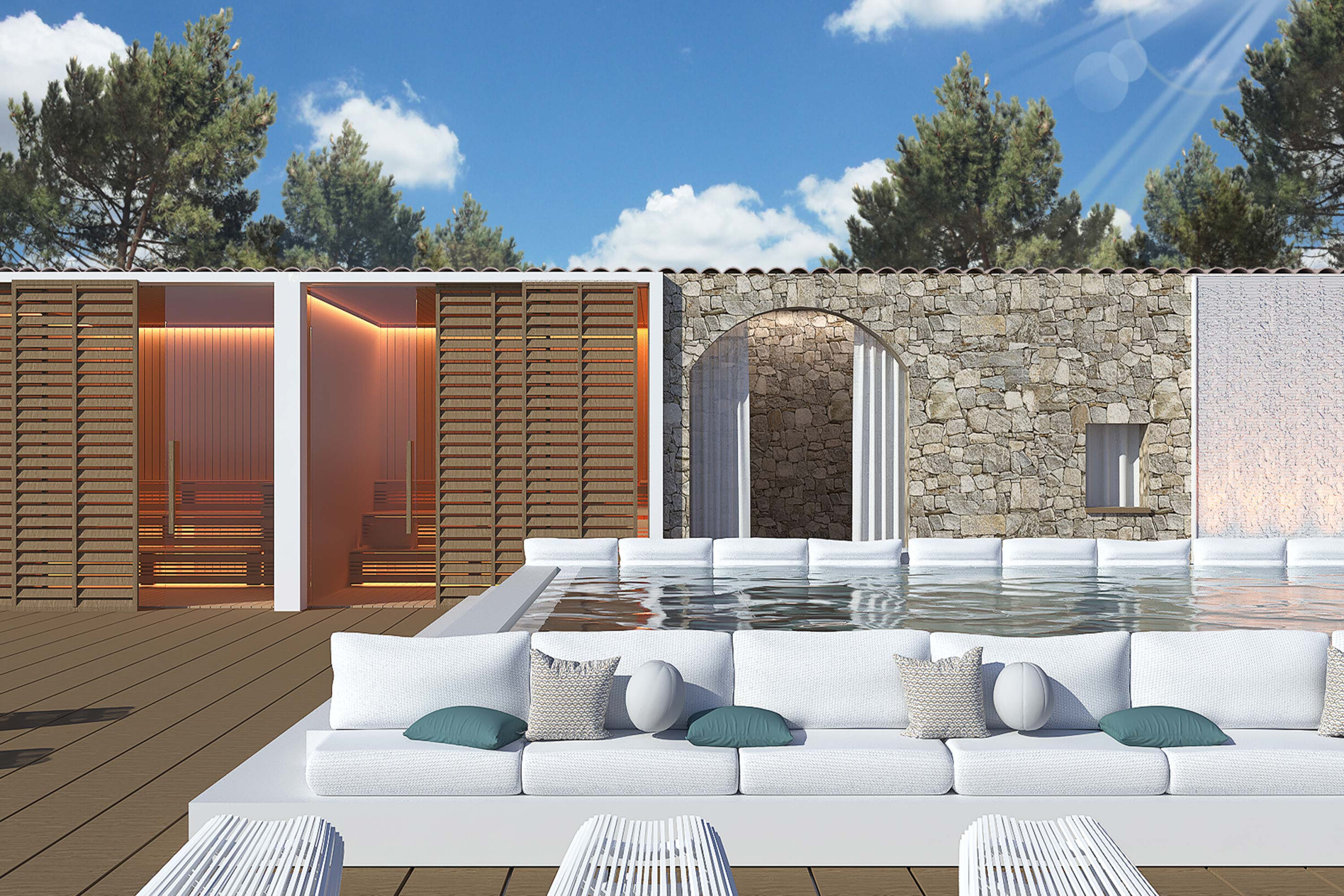 HC: What are you working on at the moment?

VL: My passion for high-end furniture & design, networking, and the cultural curiosity for the country I am living in enriched my style and gave way to Stellato - a design brand that designs and produces lighting, furniture, and decor with master Italian artisans from Murano, Italy. I chose to create my first collaboration with artisans from Venice as I had previously studied the history and architecture of Venice for my Thesis - an art center for the Venetian community and for children who use art as a means of therapy.

The intent of each collection within Stellato is to bring an homage to the beauty of pure Italian craftsmanship and its, city where it all began, accompanied by a modern twist.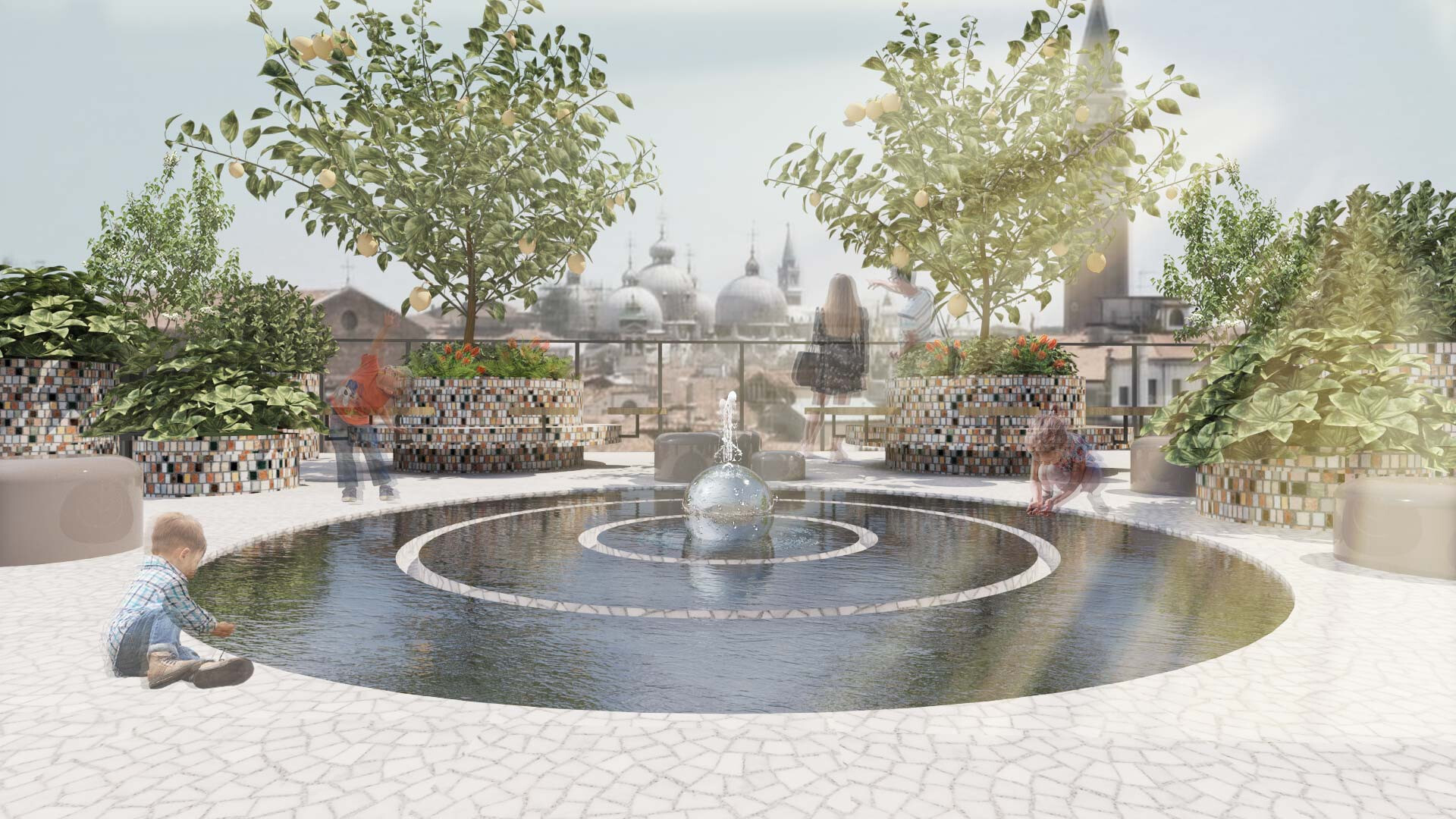 HC: What advice do you have for young architects or designers reading this interview?

VL: Since I am part of that group of young designers, all I can say is not to hesitate to explore other fields of design. A fun anecdote: I had to take a lighting design course when I was a student. It wasn't my cup of tea! I was convinced I would never do lighting or furniture design in my life. Later that summer, I participated in and won the lighting design competition, which opened new doors in that field. It has led me to discover my passion for this branch of design and taught me its importance in the interior design sector.

Don't close the door as fast as you are just starting your career. I would also recommend taking your time before pursuing a Master's Degree. Starting an internship/work experience will sometimes open new doors and interests.