The benefits of using a marble dining table
As you likely know, marble is a natural stone that has been used in architecture and design for centuries. Its beauty, durability, and timeliness are just a few of the reasons why marble is such a popular material for dining tables. Marble tables are also resistant to heat and scratches if they are properly sealed and cared for. Marble dining tables are easy to clean and maintain, making them a practical choice for everyday use. With proper care and maintenance, a sealed marble dining table can remain beautiful and functional for years to come.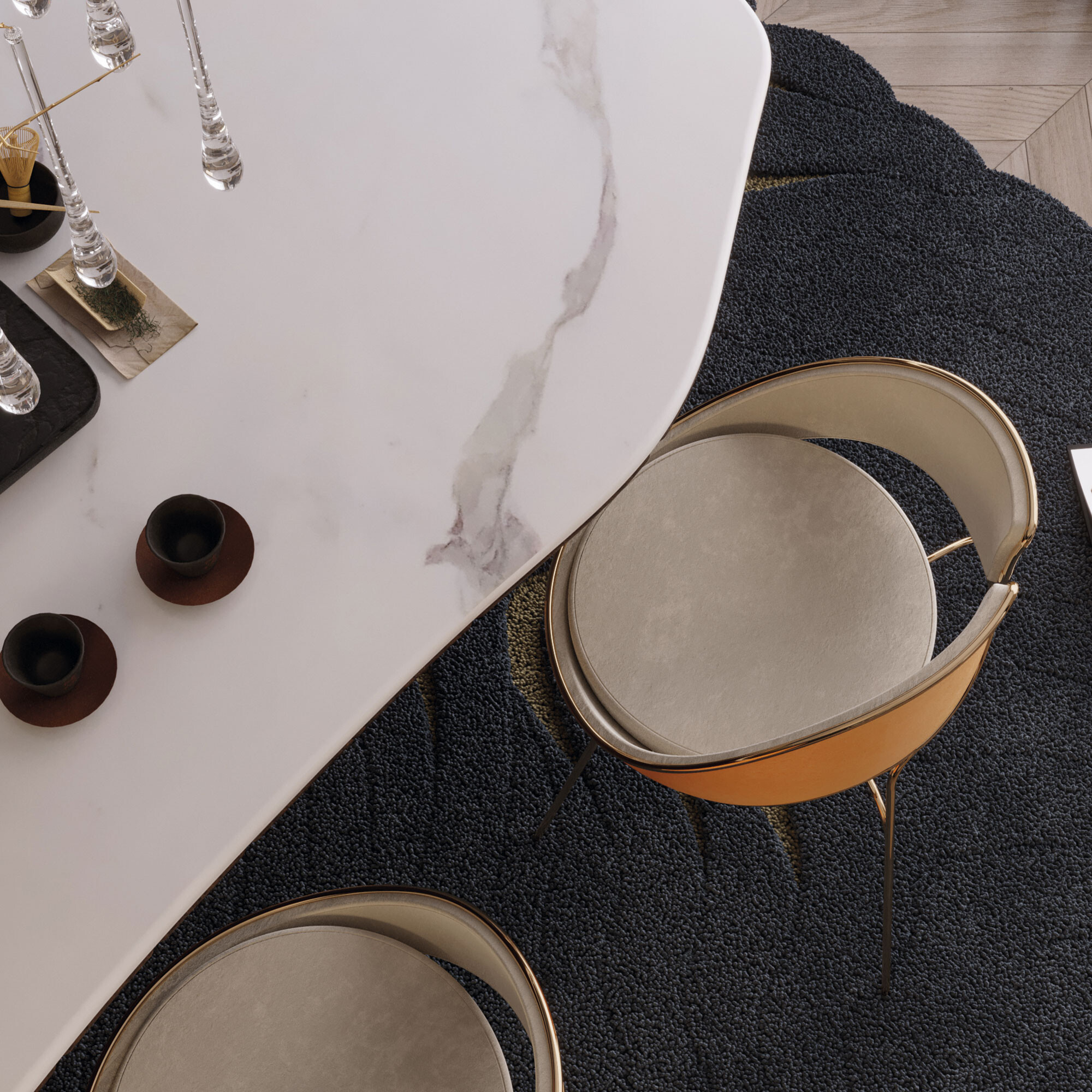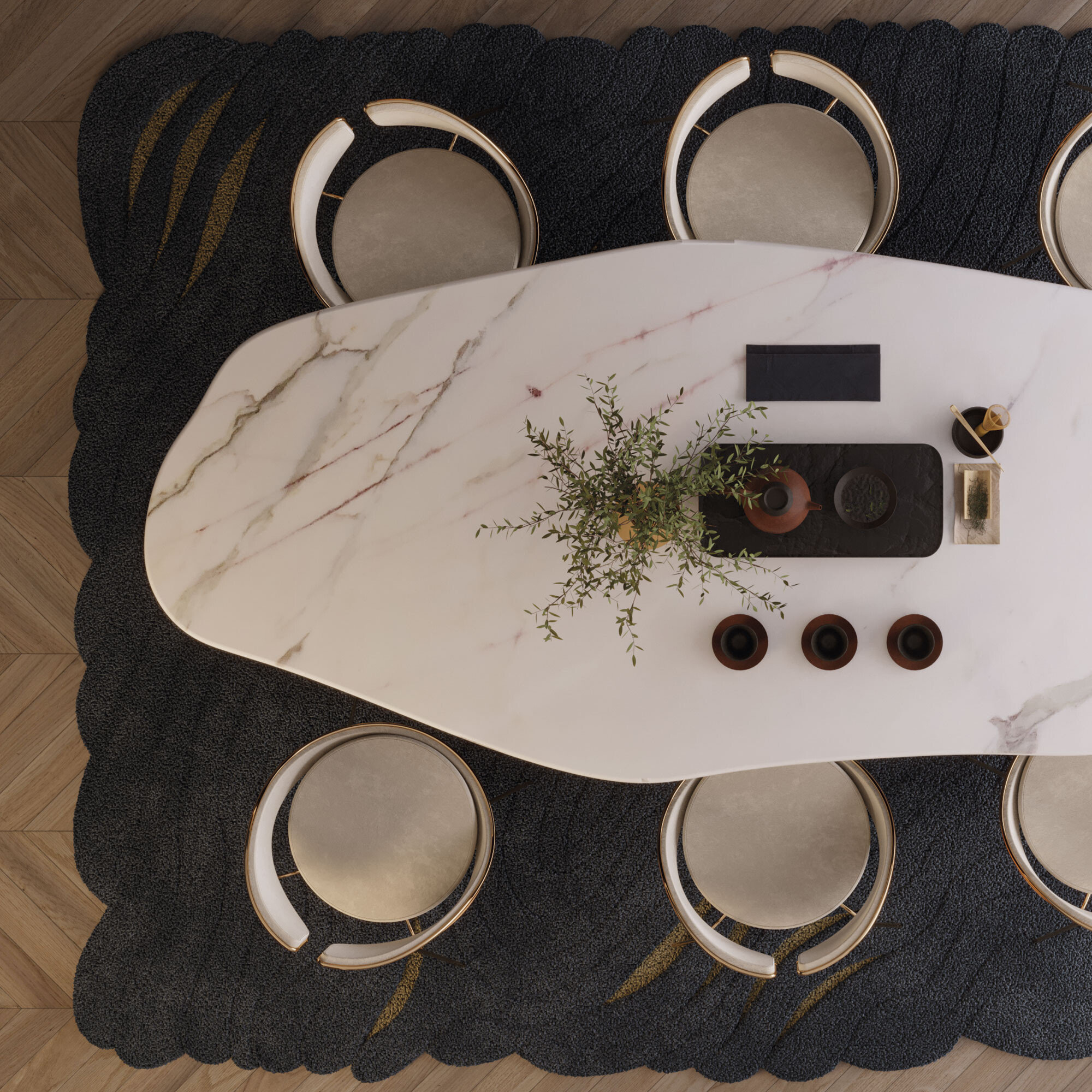 Popular Styles and Designs of Marble Dining Tables
There are a variety of styles and designs of marble dining tables to choose from, ranging from traditional to modern. One popular style is the rectangular marble dining table, which is perfect for large families and dinner parties. Round marble dining tables are also popular, providing a cozy and intimate atmosphere.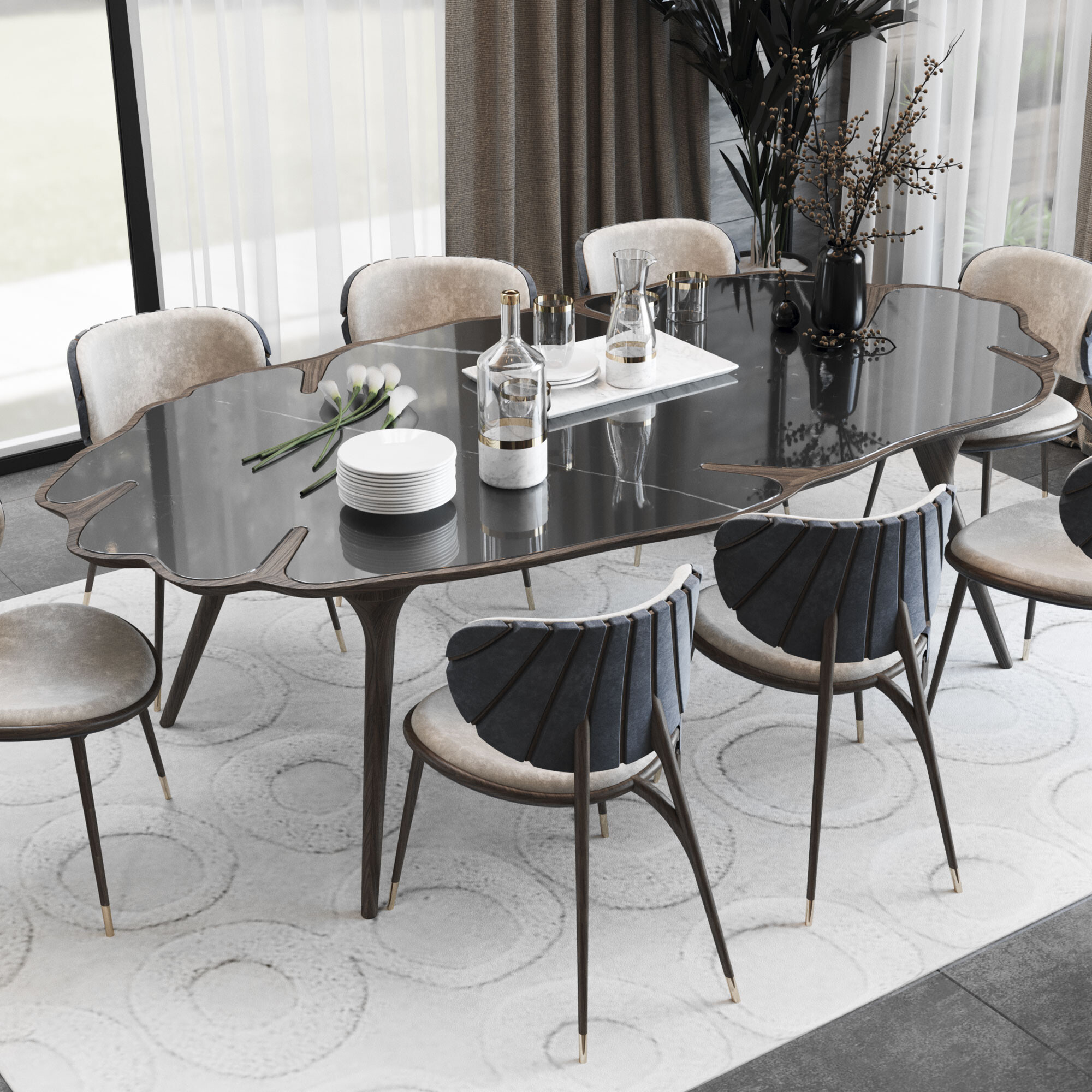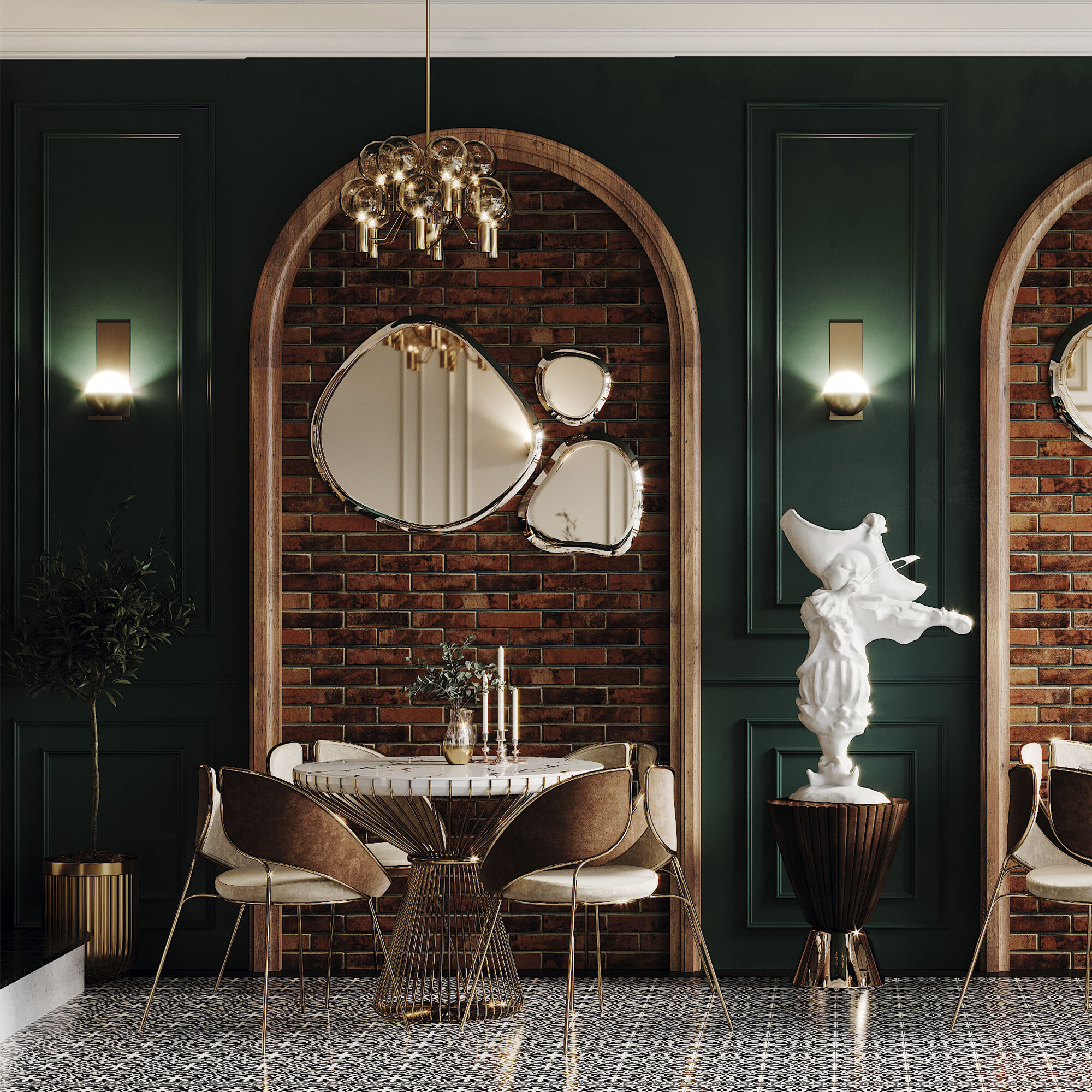 Bonsai dining table
In ALMA de LUCE Alma de Luce, we suggest the Bonsai dining table. It has a beautiful combination of natural materials such as Estremoz marble and walnut wood. The use of walnut wood as the footer adds an element of sophistication to this statement piece, creating a unique and elegant look. With its marble and wood top, the Bonsai table is perfect for any dining setting, serving as a luxurious centerpiece that will elevate the entire room. 
Marble tables are a timeless addition to any home, and the Bonsai table is no exception, showcasing the beauty and elegance of natural materials while also incorporating modern design elements.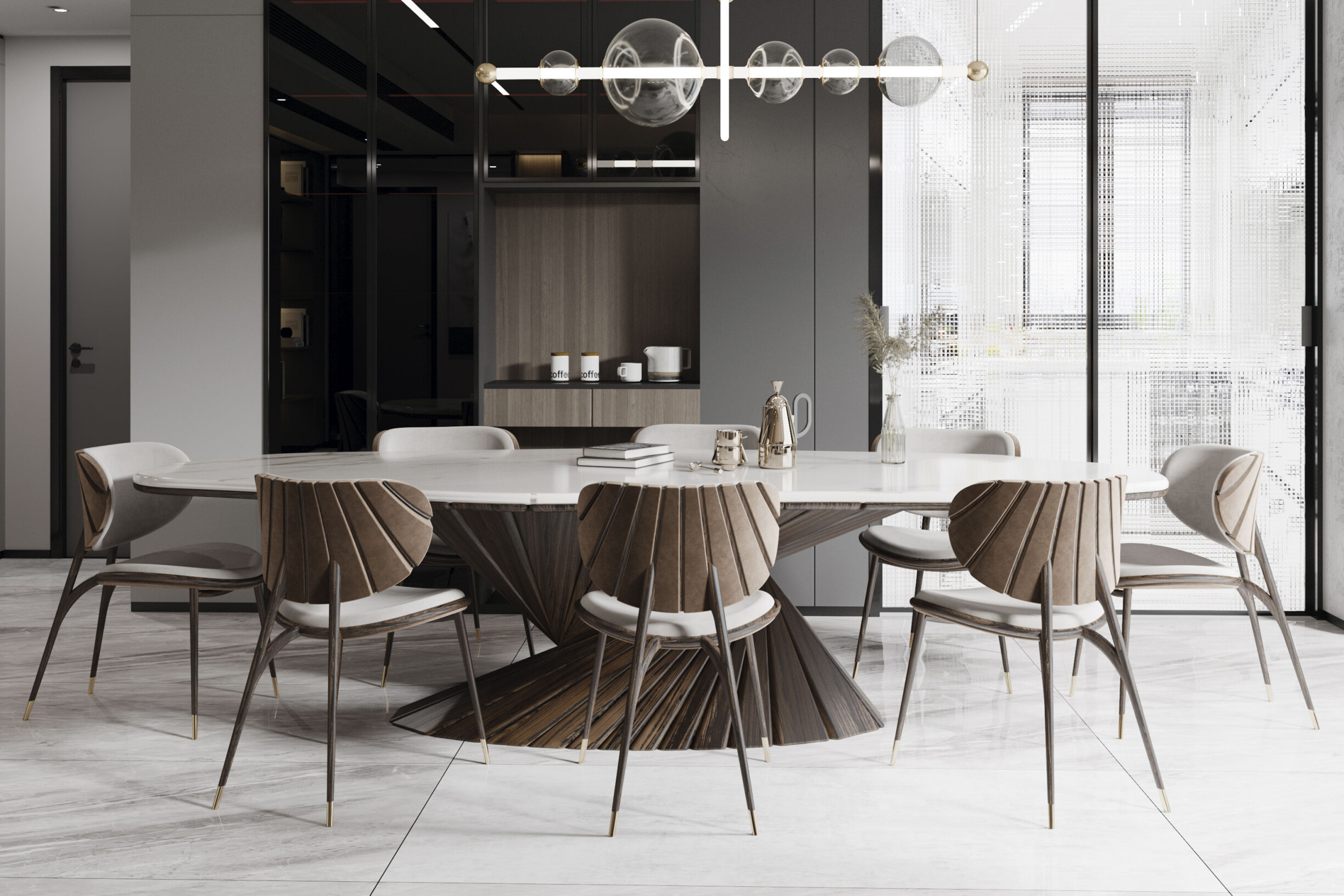 How to Incorporate Marble Dining Tables with Different Types of Dining Chairs and Accessories
Marble dining tables can be incorporated into a variety of interior styles, from classic to contemporary. For a classic look, pair a marble dining table with upholstered dining chairs in neutral colors such as beige or gray. For a more modern look, consider pairing a marble dining table with metal or acrylic dining chairs. Having a marble dining table match with the right chairs and accessories can enhance the overall look of your dining space project.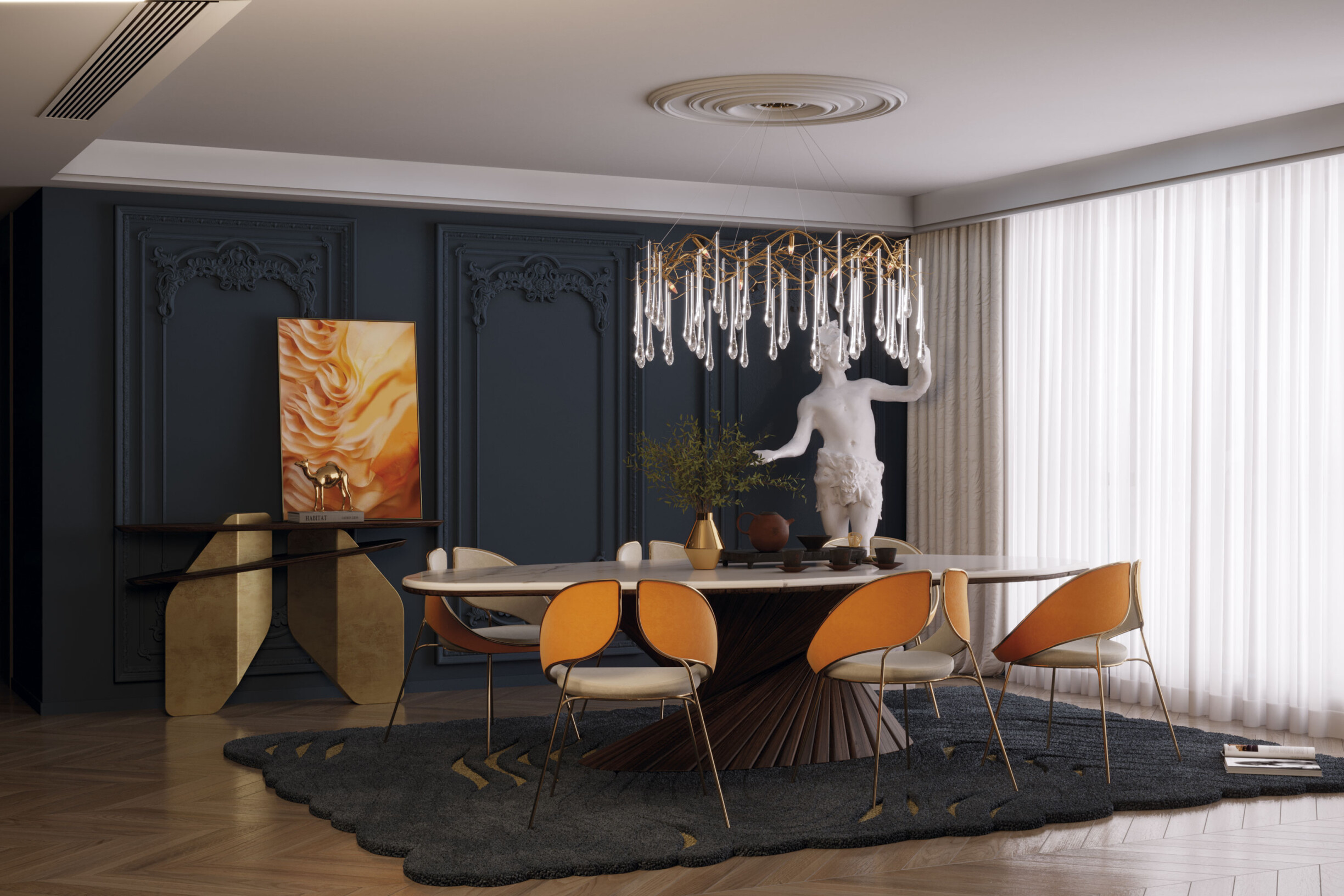 A marble dining table can add a touch of elegance and luxury to a dining space. While there are some drawbacks to using marble, the benefits, including durability and timelessness, make it a popular choice.
In case you aren't set on the type of dining table you would like to implement in an interior design we invite you to read our article "How to choose the perfect dining table?". By selecting the right style and design, incorporating it into your interior style and pairing it with the right chairs and accessories, you can elevate the aesthetics and functionality of a dining area.