The interior inspiration for May gives us a touch of luxury and elegance with dark shades and stunning furniture. A perfect combination of materials and colors traduces this interior into an authentic masterpiece.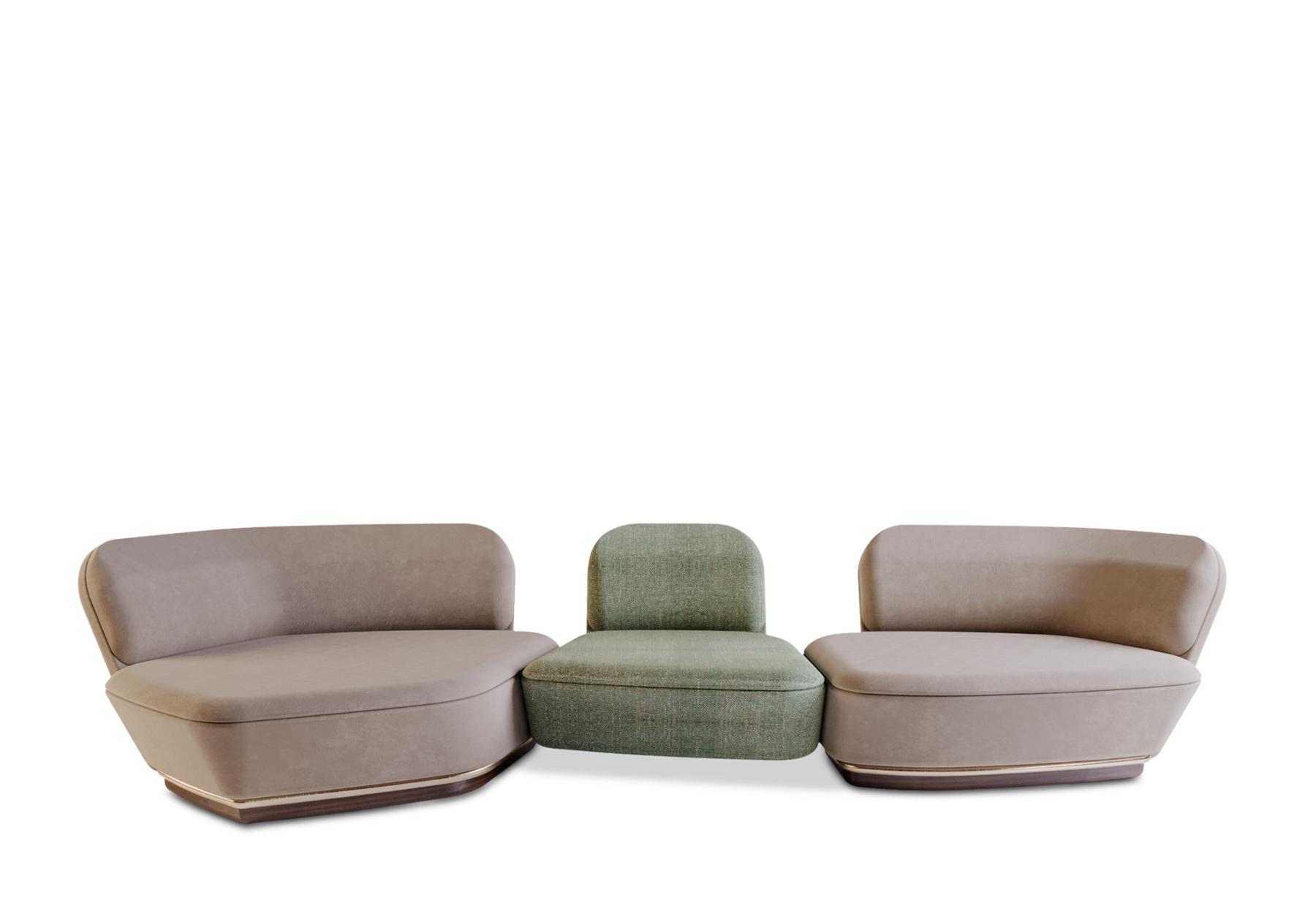 Inspired by the shapes of the monumental stone-carved tombs from Nabatean culture, these sophisticated stone monuments are some of the last and best-preserved remains of a lost kingdom. Alma de Luce presents the At-Hijr sofa, a new set of sofas, that transforms any space into a cozy and familiar environment, infusing a cozy feeling of home comfort.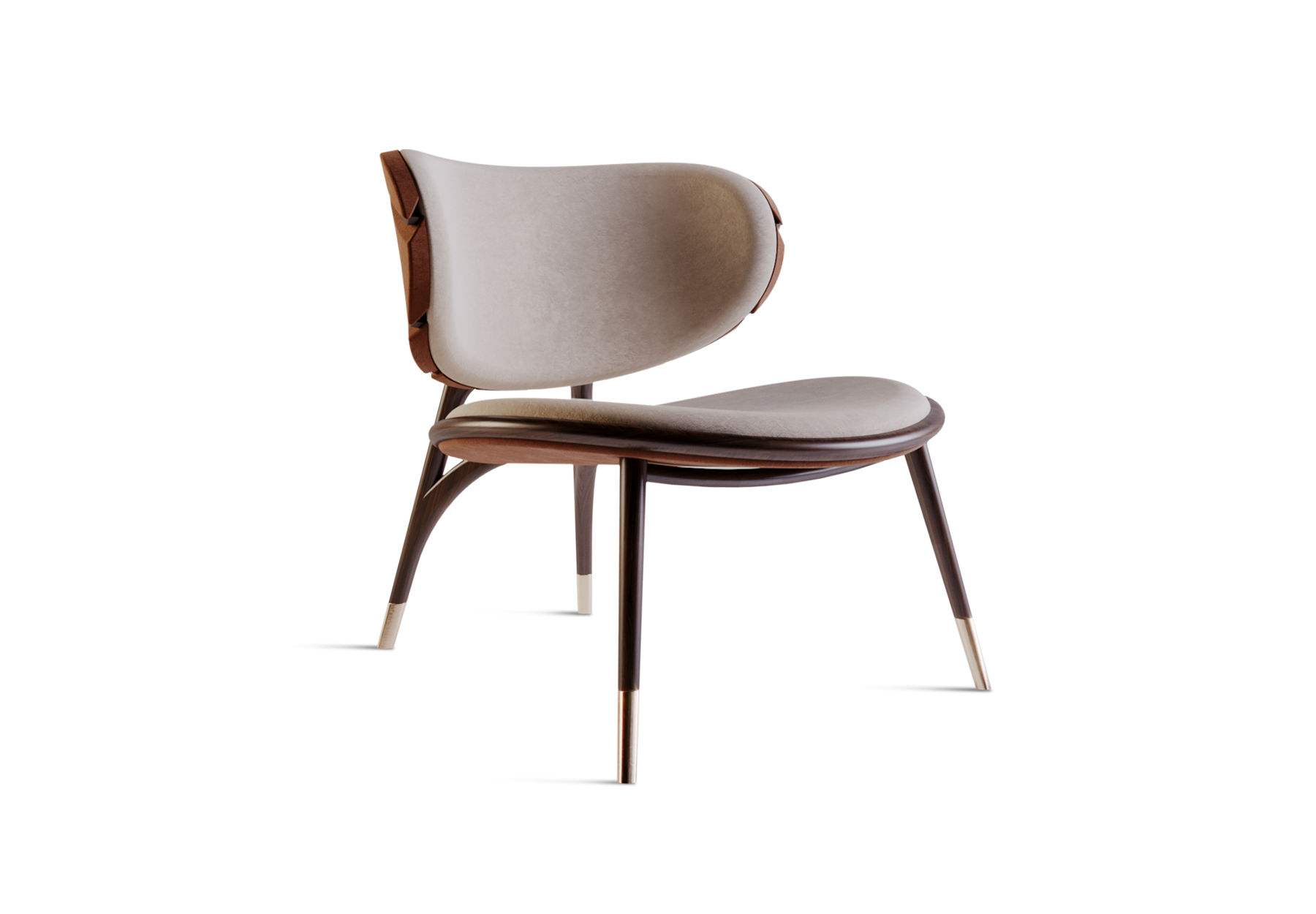 Uchiwa armchair is a glamorous piece that combines the old with the modern. The inspiration for this chair comes from the fan used by warriors of the Japanese Empire, used to send signals on the battlefield.
The result is a wood & velvet modern armchair, which an elegant silhouette ensures the perfect for upscale restaurants and contemporary dining rooms.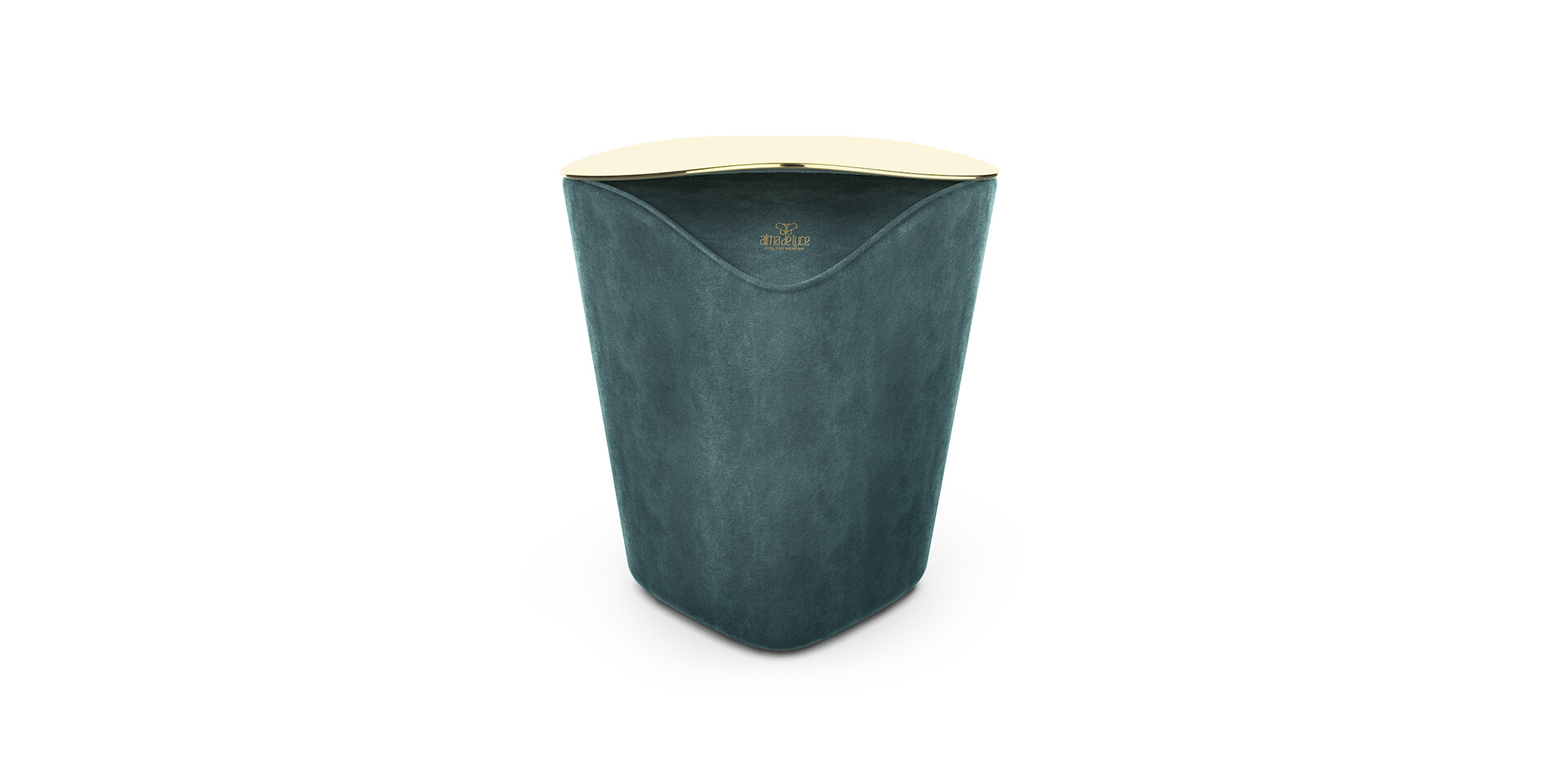 Masouleh Stool is a small piece with a large presence that can be placed in any part of your home. Is a functional piece that embodies a timeless appeal. It can be used as a stool or a small side table for lateral support of chairs and sofas.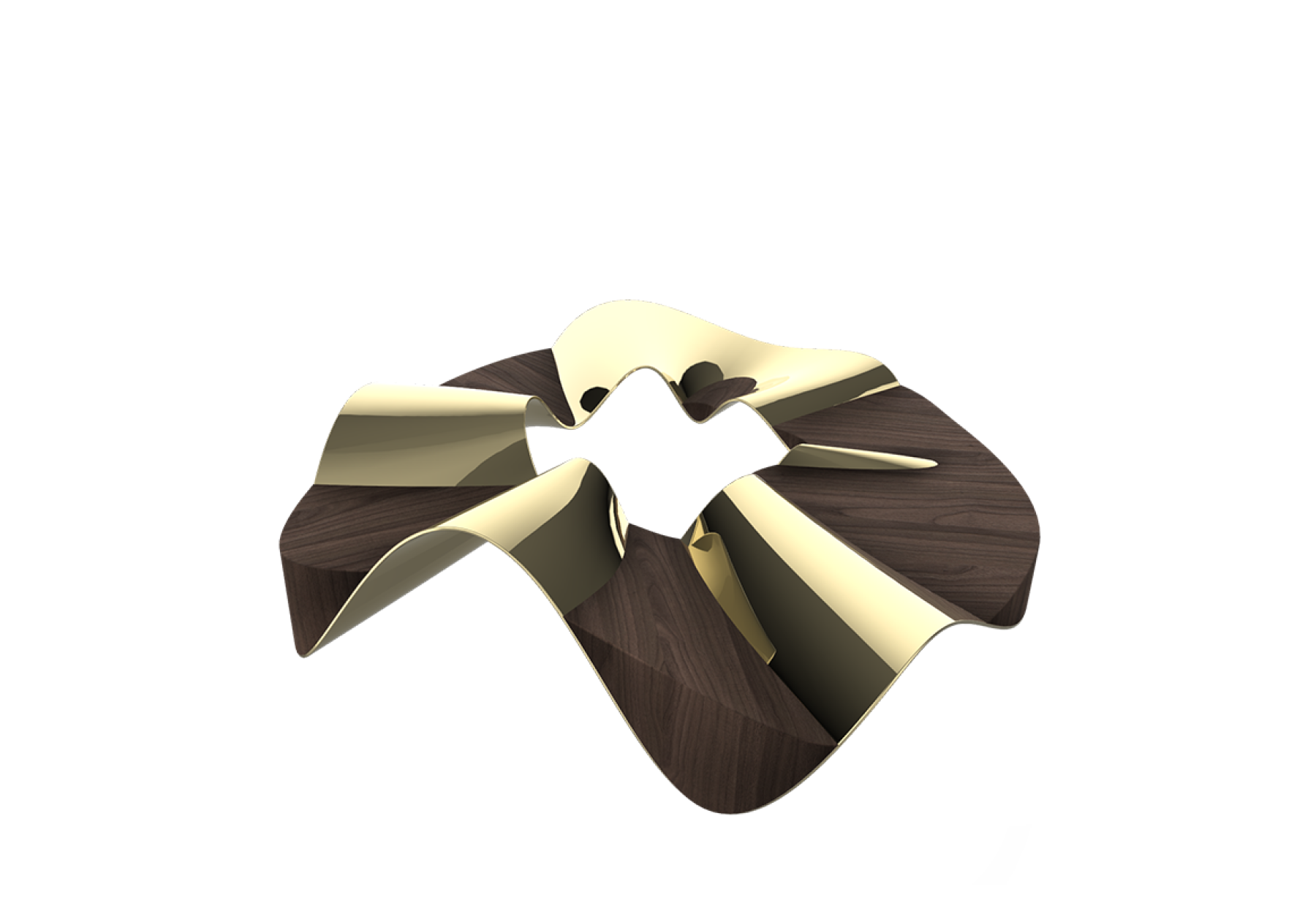 The piece Ballet is a homage of Alma de Luce to art that exposes the Man to its limit, inspiring us in the beautiful and immortality human spirit.
Reinterpreting the tutus of the ballerinas, the Ballet Coffee Table breathes sophistication and delicacy. Definitely a statement piece for the most luxurious interior designs.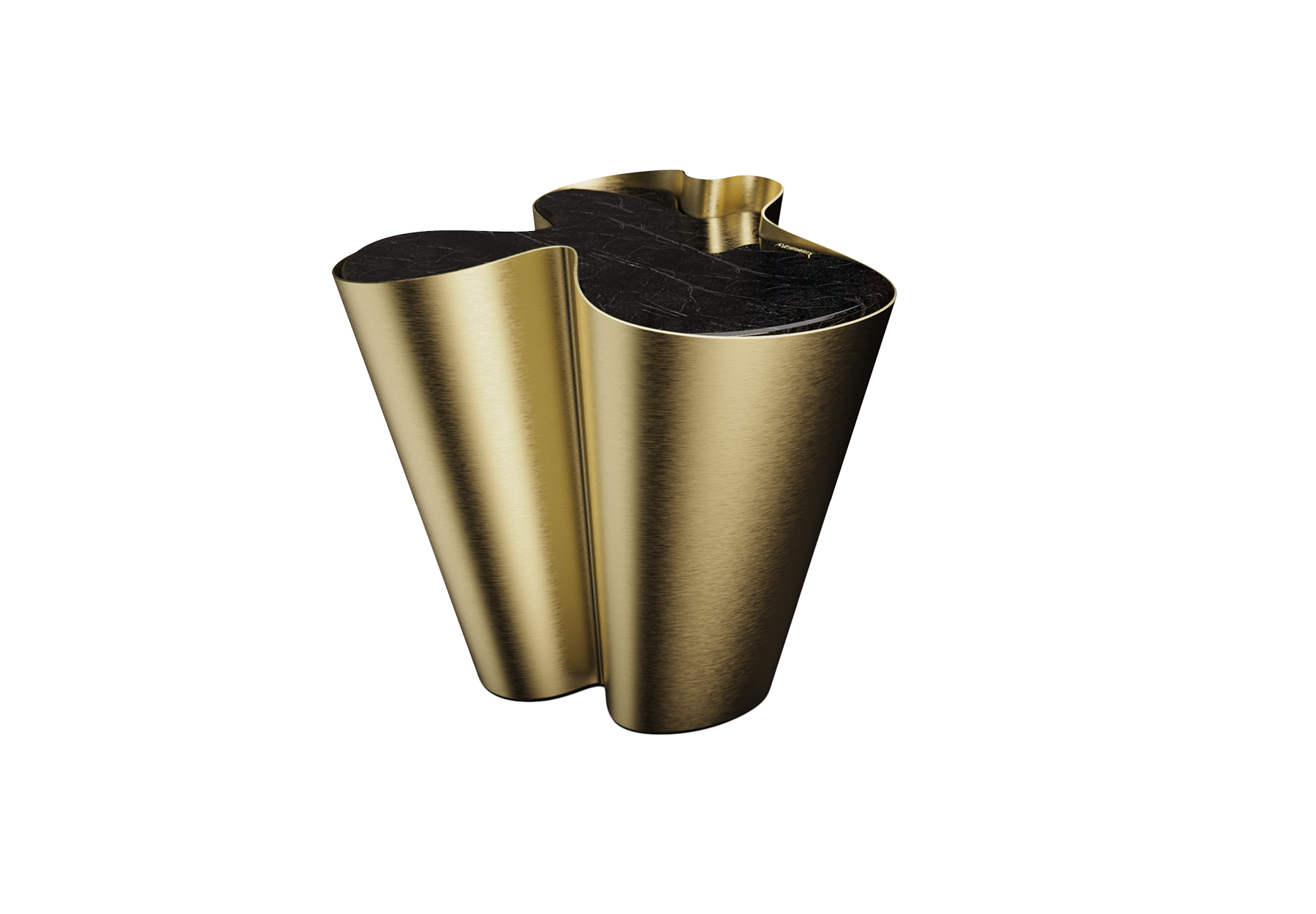 This is how the Sossusvlei luxury side table came about. Imagine an undulating and delicate shape, but at the same time, with a passionate presence to show the whole world a rich and golden surface. The brushed and mirrored metal curves give this luxurious design artwork a delicate yet stunning beauty.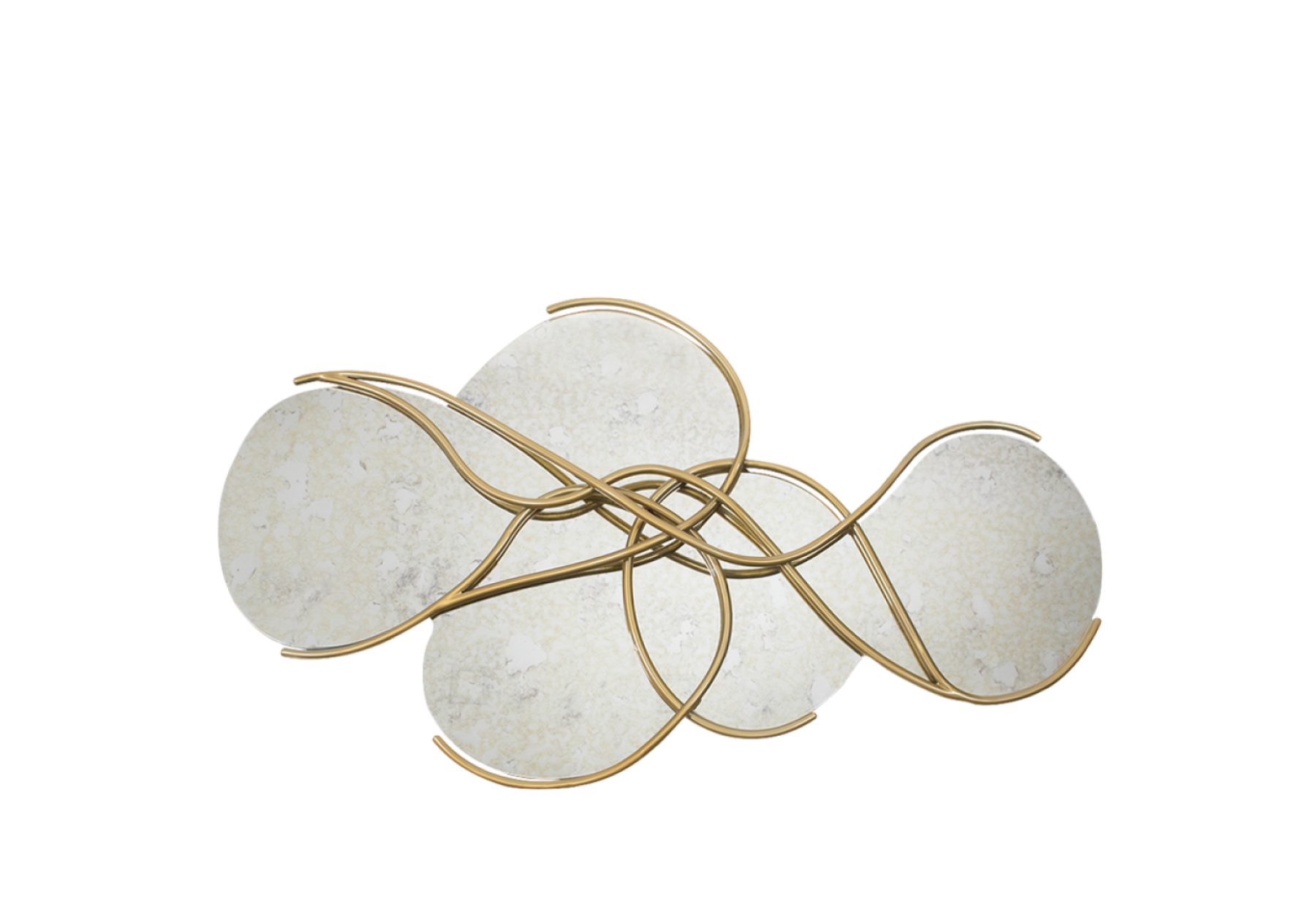 The creative mirror is perfect for interiors with organic decor orientation. Meghalaya mirror will add a sense of natural environment to the living room or hall.
Discover the entire collection here!
Download our Inspiration Design Book here.