Download here our Alma de Luce's Christmas Special Edition Book!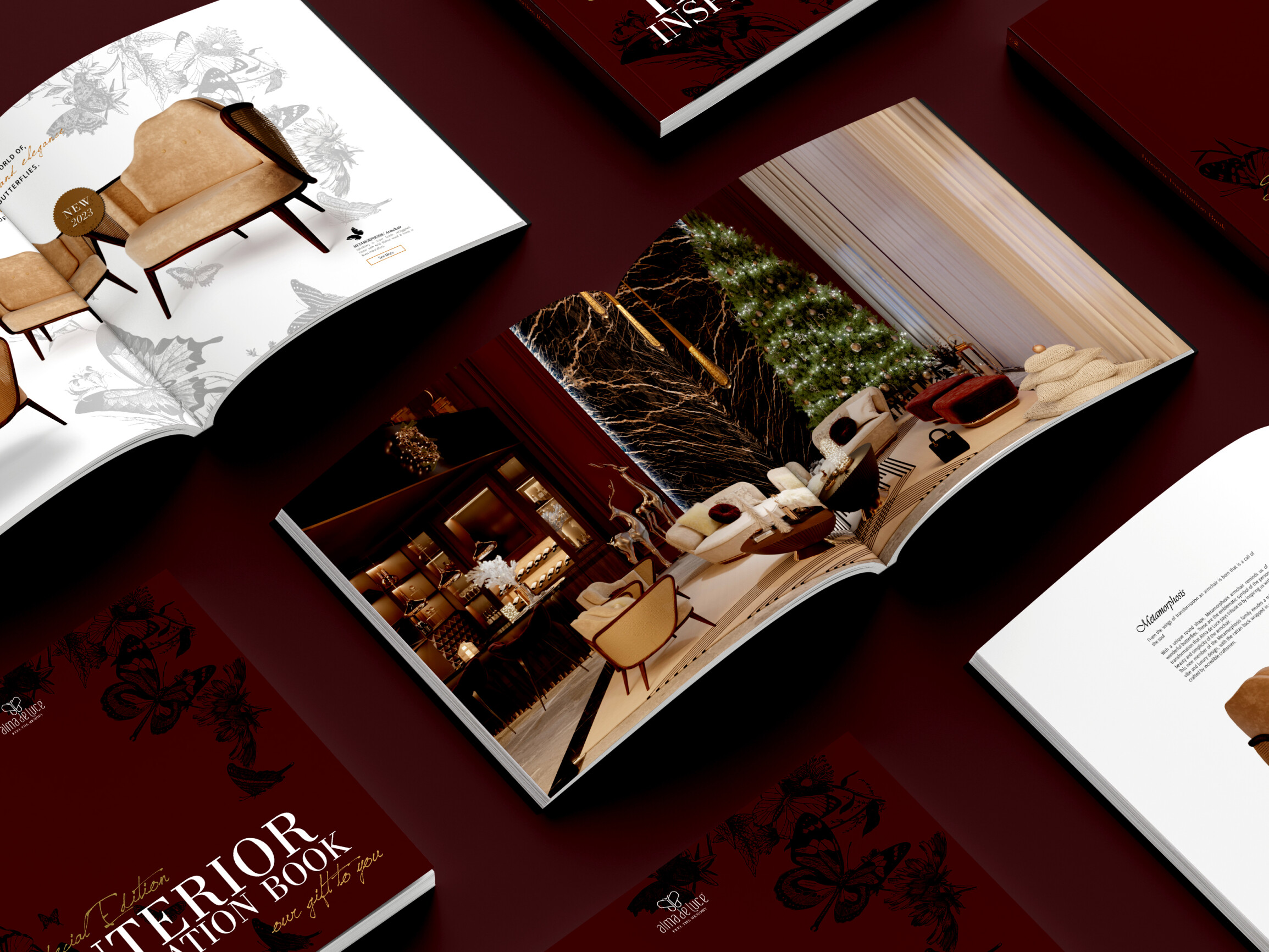 Interior inspiration combined colors of gold and wood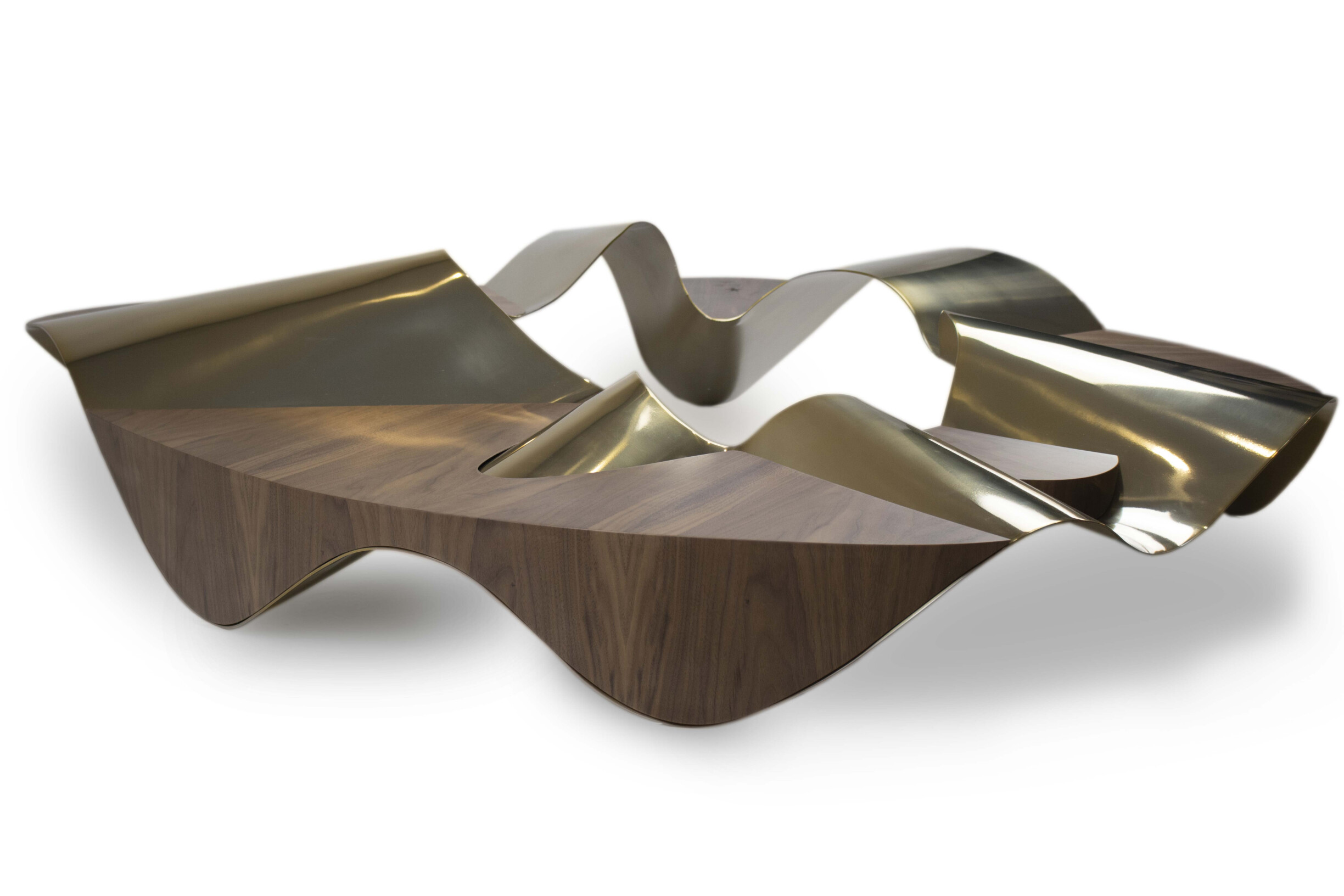 Reinterpreting the tutus of the ballerinas, the Ballet coffee table breathes sophistication and delicacy. Definitely a statement piece for the most luxurious interior designs!!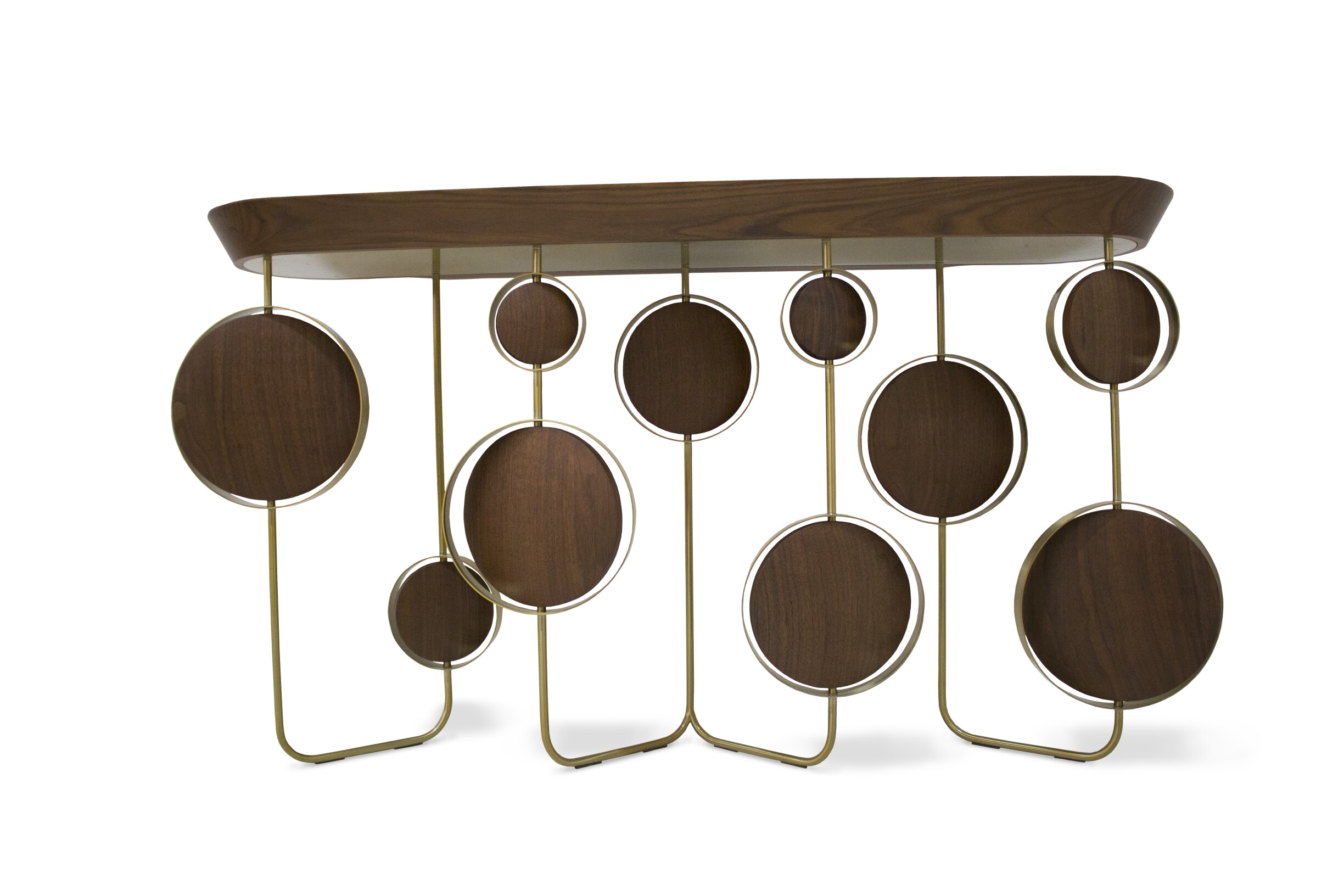 The Fairy Circle console features a highly coveted combination of walnut and metal with a brass or darkened nickel finish.
This console has been expertly crafted by the artisans and designers of Alma de Luce and results in an elegant piece to complement the decoration of any interior environment.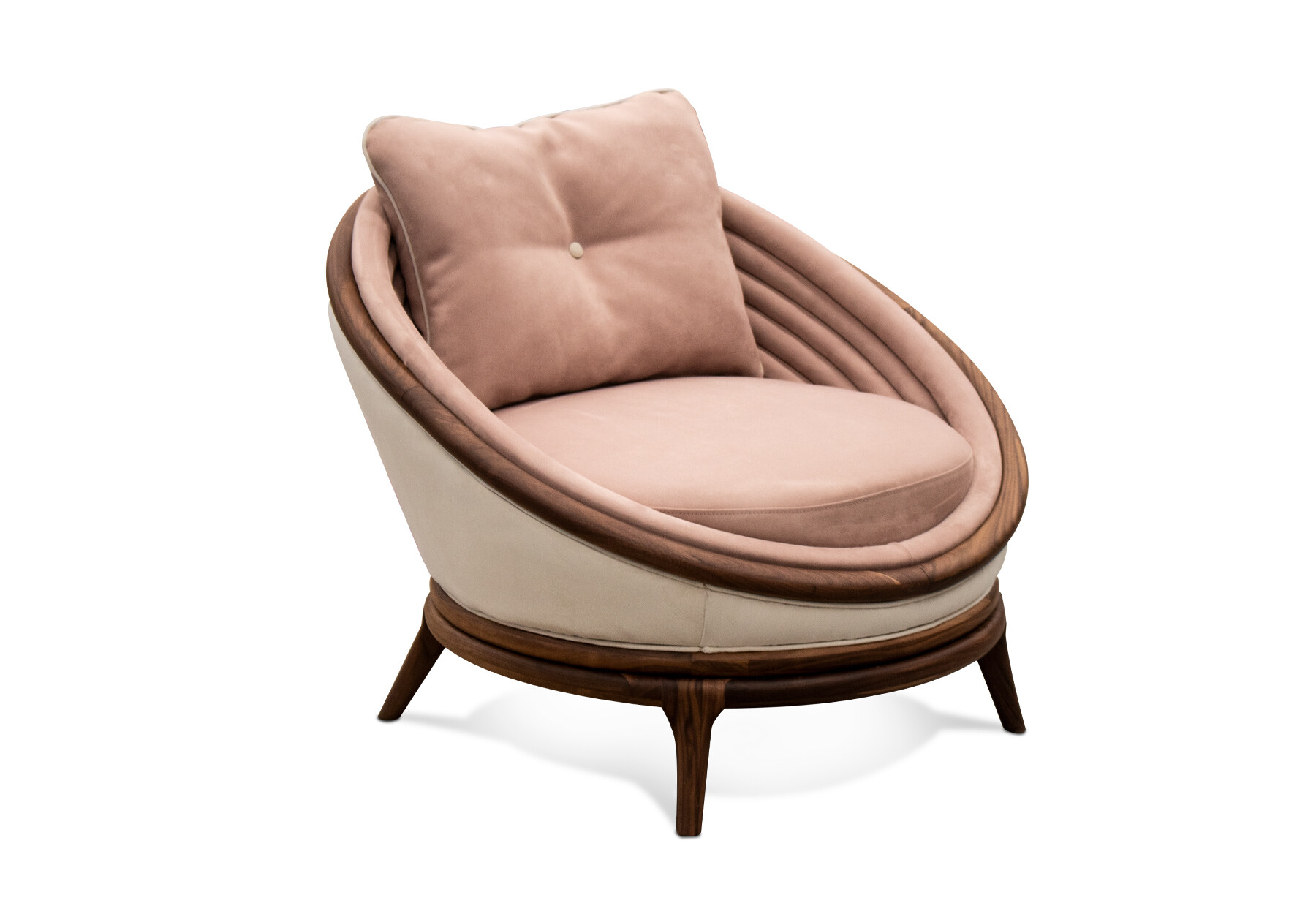 Ndebele Armchair is an elegant seating solution. Upholstered in Super Suede, this accent armchair with walnut wood rings and legs will be the focal point of any modern or contemporary living room set.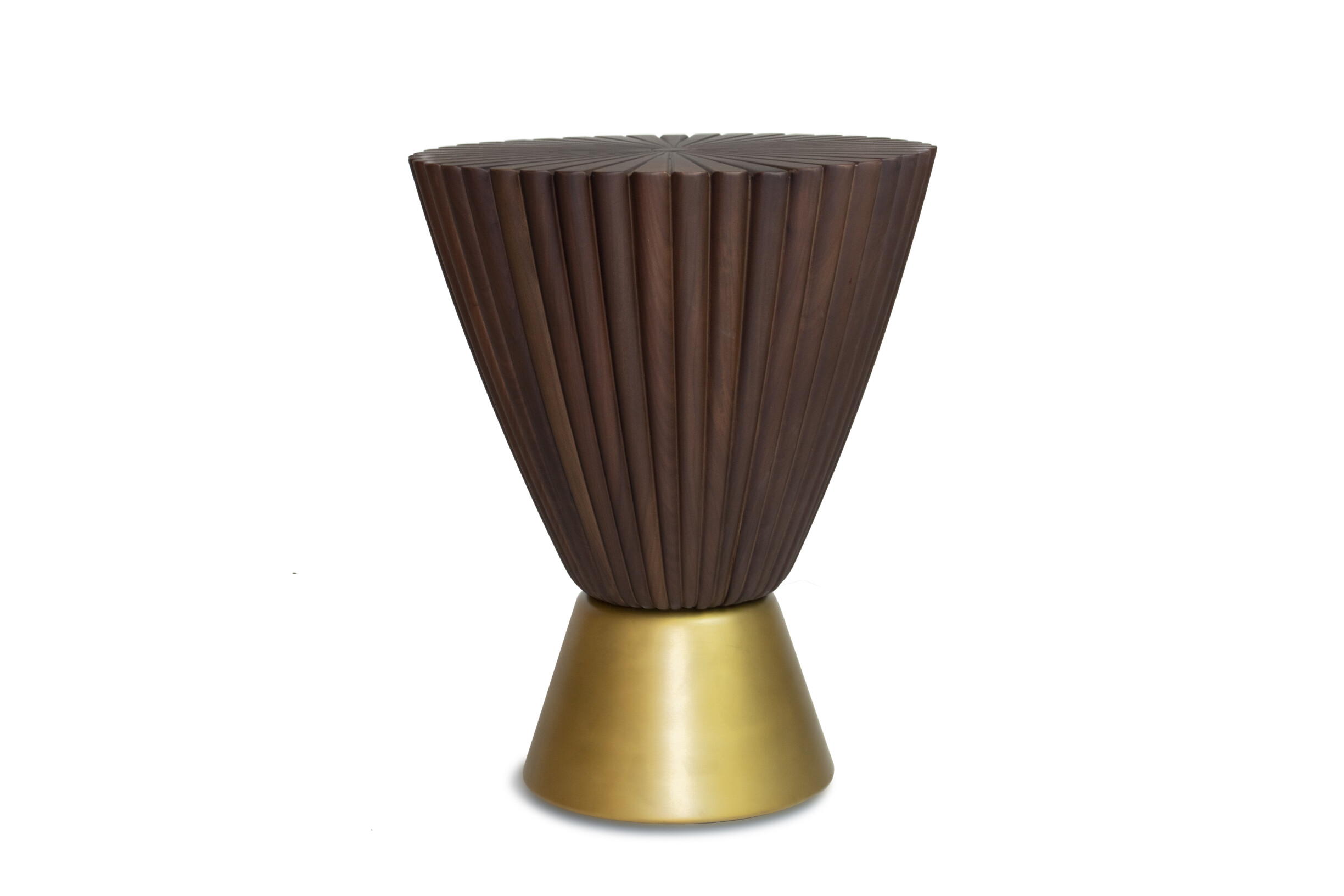 It's in the Sami architecture inspiration that Goathi luxury stool emerged. Definitely, this duality between power and refinement brings a new contemporary verve into interior design.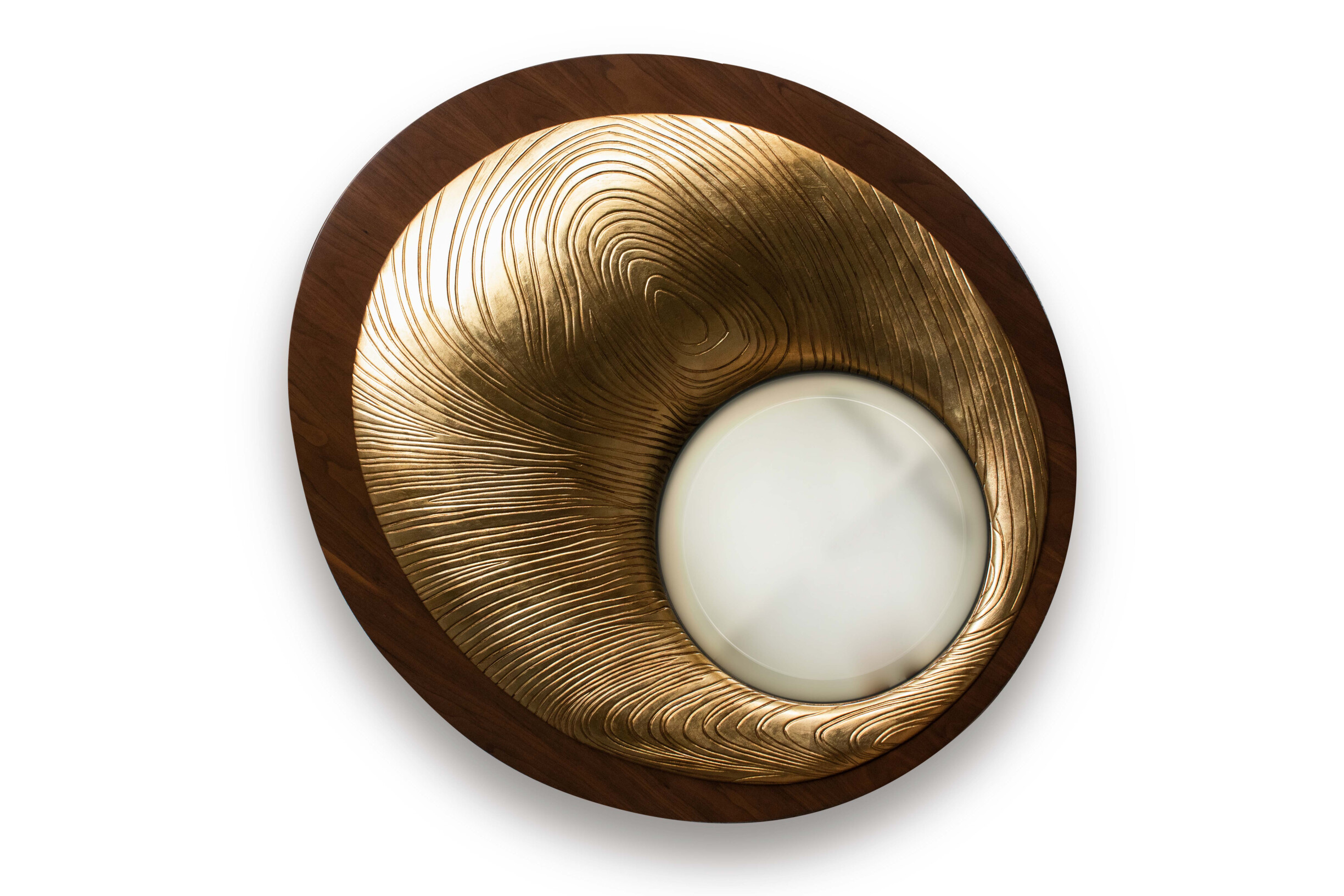 The Longjing mirror, a statement wall decoration piece is born from the finest craftsmanship for the most exceptional rooms and remarkable interiors.



Creating the perfect living room
Here is a book of inspirations to create the most perfect and stunning living rooms. Download here our catalog.