Digital Lavender, the 2023 Color of the Year for WGSN, is a color increasingly sought after to convey feelings of tranquility and spirituality chosen to boost this project with a touch of color.
The color that will boost the interior decor
Digital lavender is a lovely and calming purple that brings a sense of balance. In addition, color studies indicate that tones with a shorter wavelength, such as Digital Lavender, evoke calm and serenity.
The 2023 Color of the Year for WGSN, is closely linked to digital well-being and escapism, with a calming and balancing property that connects it directly to an international movement related to mental health.
1. Douro / Stool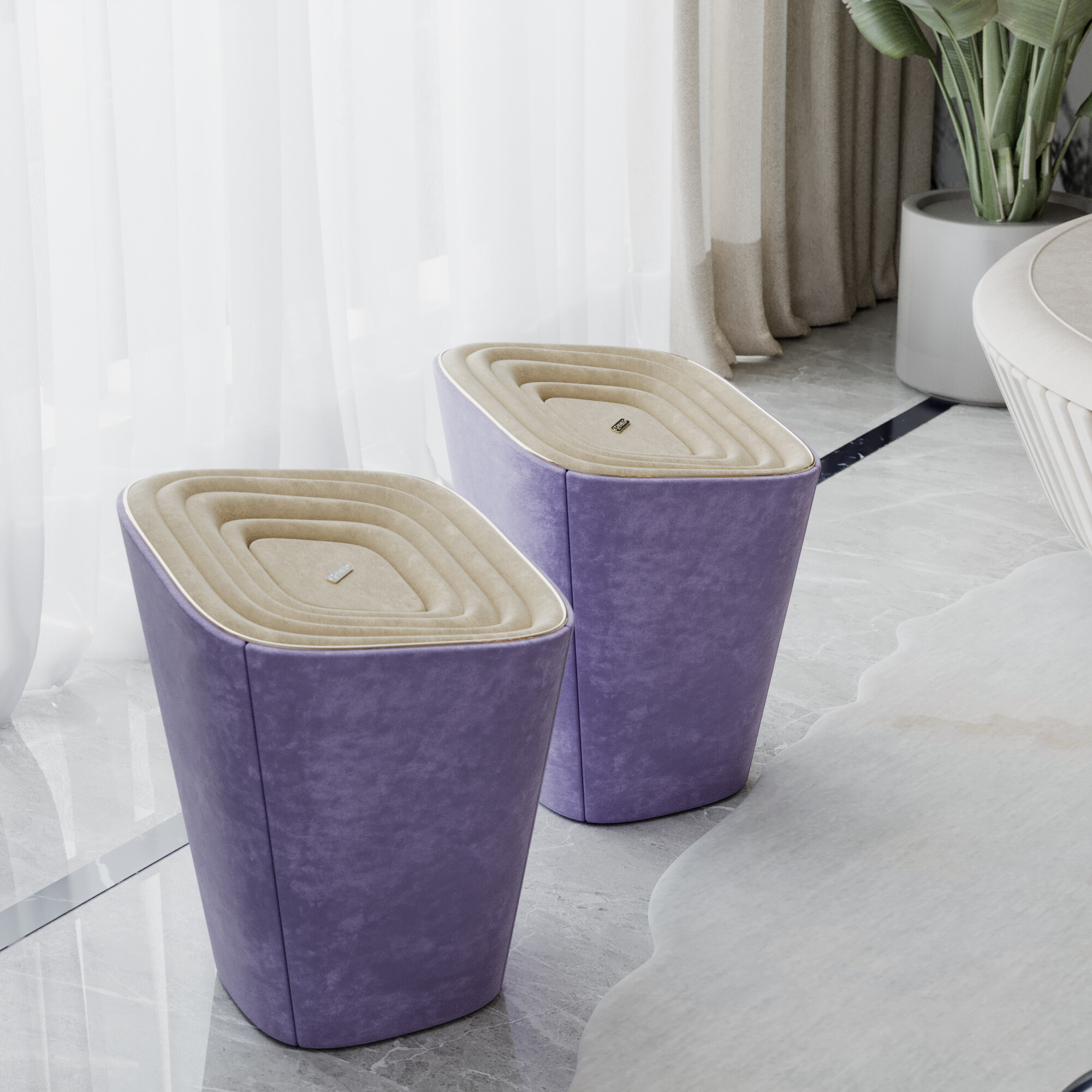 A stool is an excellent addition to increase functionality and visual texture in a room. You can place it almost anywhere in your room. Not only does its shape favor positioning, but it matches nearly every piece of furniture in any room according to its decorative style.
Douro Stool is an exclusive piece with elegant lines, which it's outstanding in its shape and curved design, and offers a tactile focus to the exquisite wooden top. The frieze brass creates a superb accent providing a glamorous design.
2. Espigueiro / Cabinet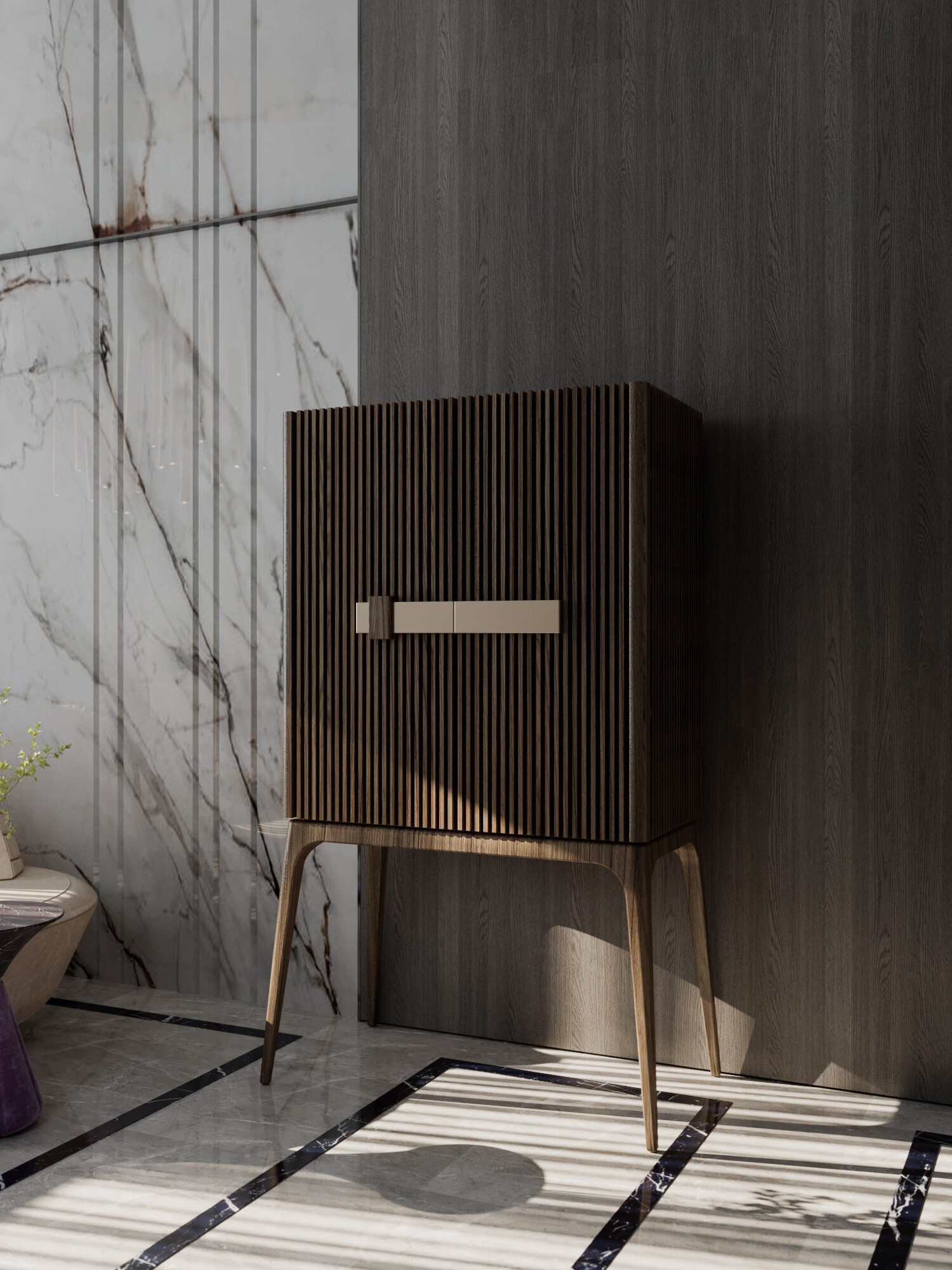 The Espigueiro cabinet is a vitrine that embodies this traditional Portuguese style in its wooden detail slats while capturing glimpses of irreverent and modern features in its straight and clean lines.
An imposing darkened wooden display that challenges a tradition and cherishes it at the same time was born to be a must-have in any luxury living room.

3. Phu Cau / Armchair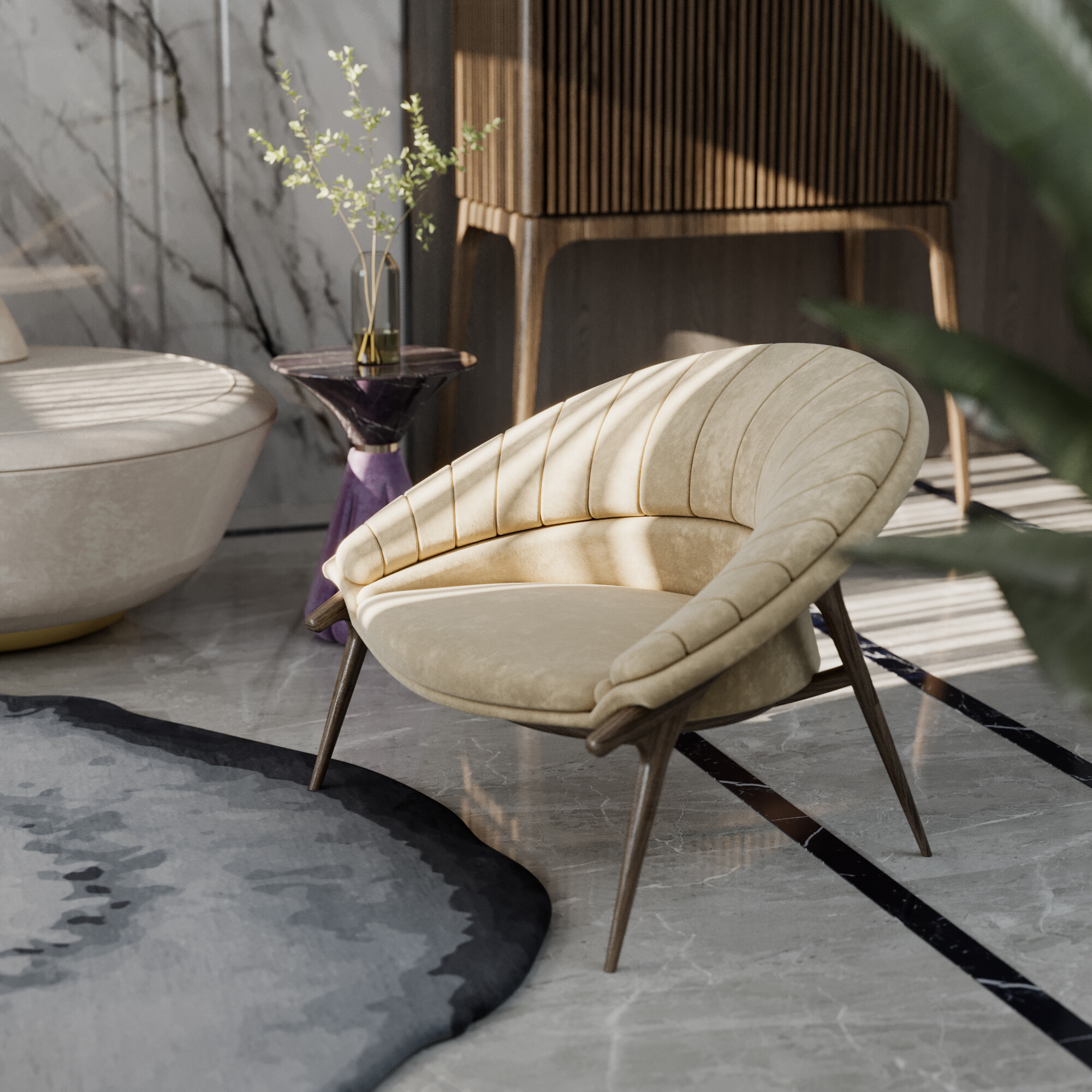 Timeless, contemporary, and lovely can be some words to describe this stunning piece. Can make the perfect statement of an elegant room giving your pleasant space a touch of comfort through a beautiful and functional design.
Phu Cau is an armchair seat with a strong personality, characterized by a light silhouette. The soft curve of the shell, which designs the armrest and that accommodates the soft back cushion, highlights the pure and enveloping line of the feet´ wood.

4. COCO / Side Table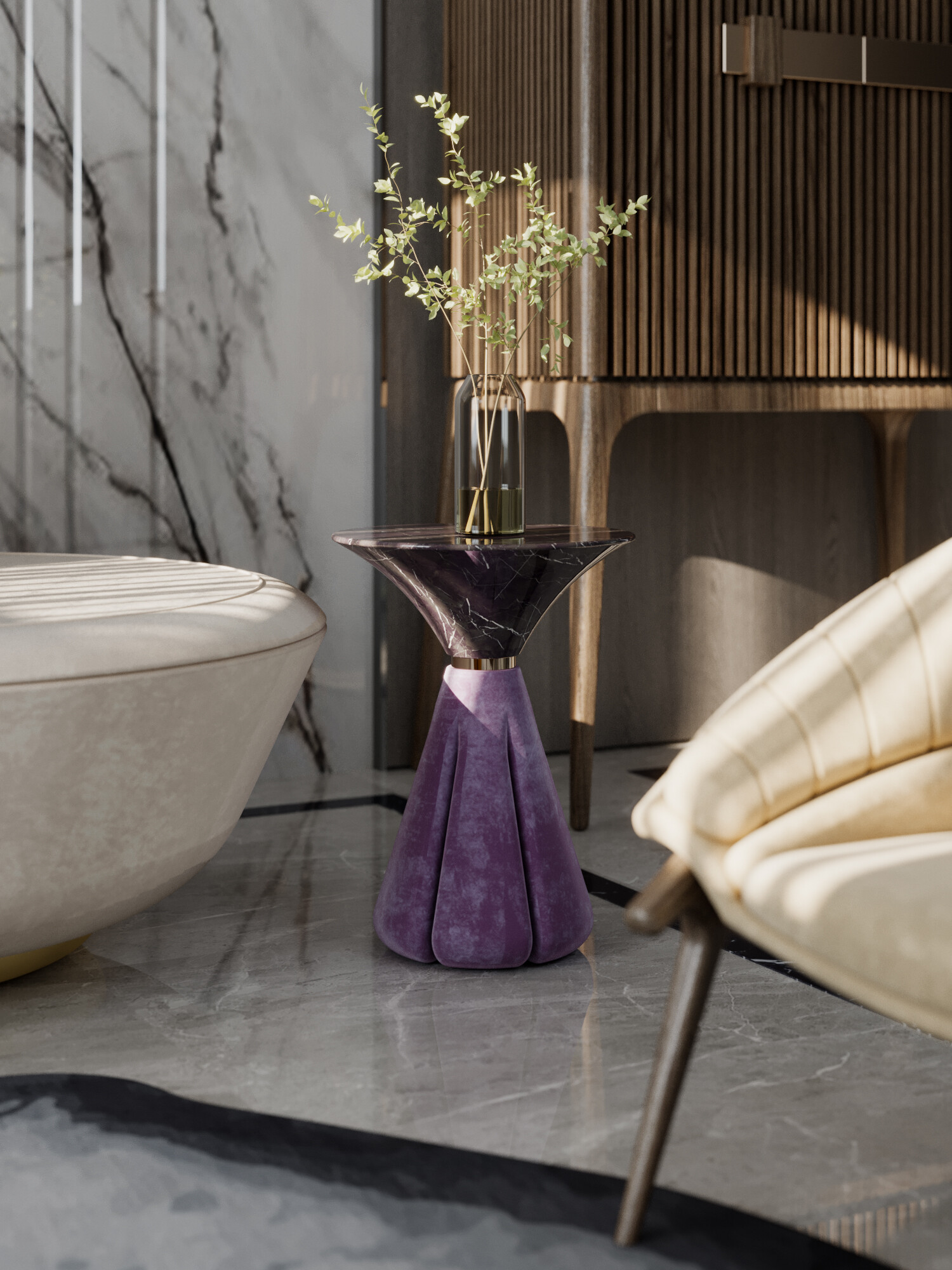 The Coco side table symbolizes the revolution that Gabrielle "Coco Chanel" has introduced to women to the world, that they can be independent, strong, and elegant at the same time.
Just as Coco Chanel challenged women to live by their own rules, therefore the polished marble tabletop table is designed to impress, conveying sophistication and elegance to bring a new contemporary vibrancy to refined interiors.
5. Cappadocia / Coffee Table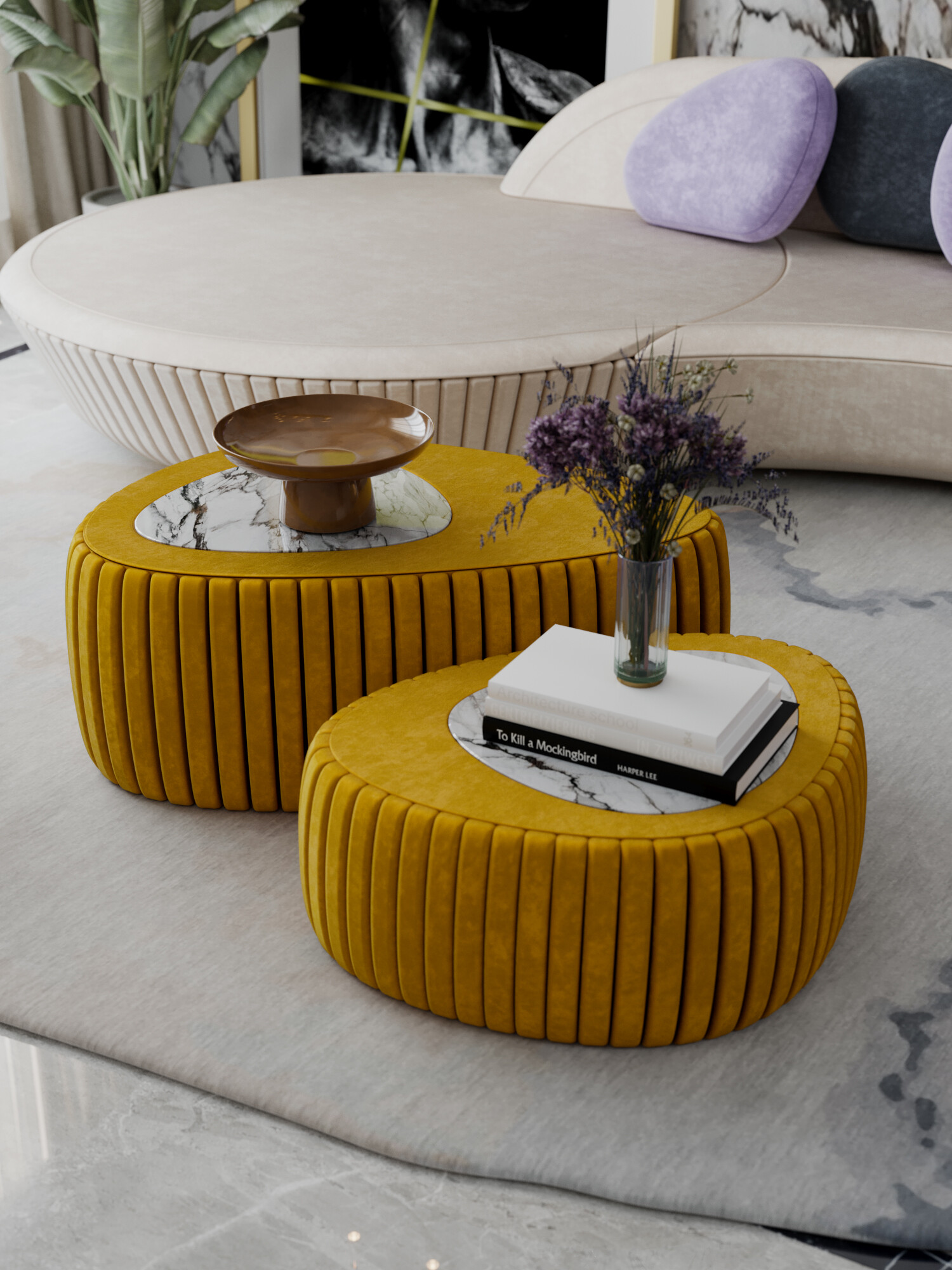 Cappadocia coffee table was designed to recreate the dream of man to be free and to fly.
ALMA DE LUCE® unveils to us the beauty and elegance of the piece CAPPADOCIA the history of the hot air balloon. Imagine a beautiful hot air balloon flying in an amazing landscape. This is how the CAPPADOCIA luxury coffee table emerged. 
The upholstery combined with marble provides this piece with a stunning design. Include this piece in your project and surprise your clients.
6. Marietas / Rug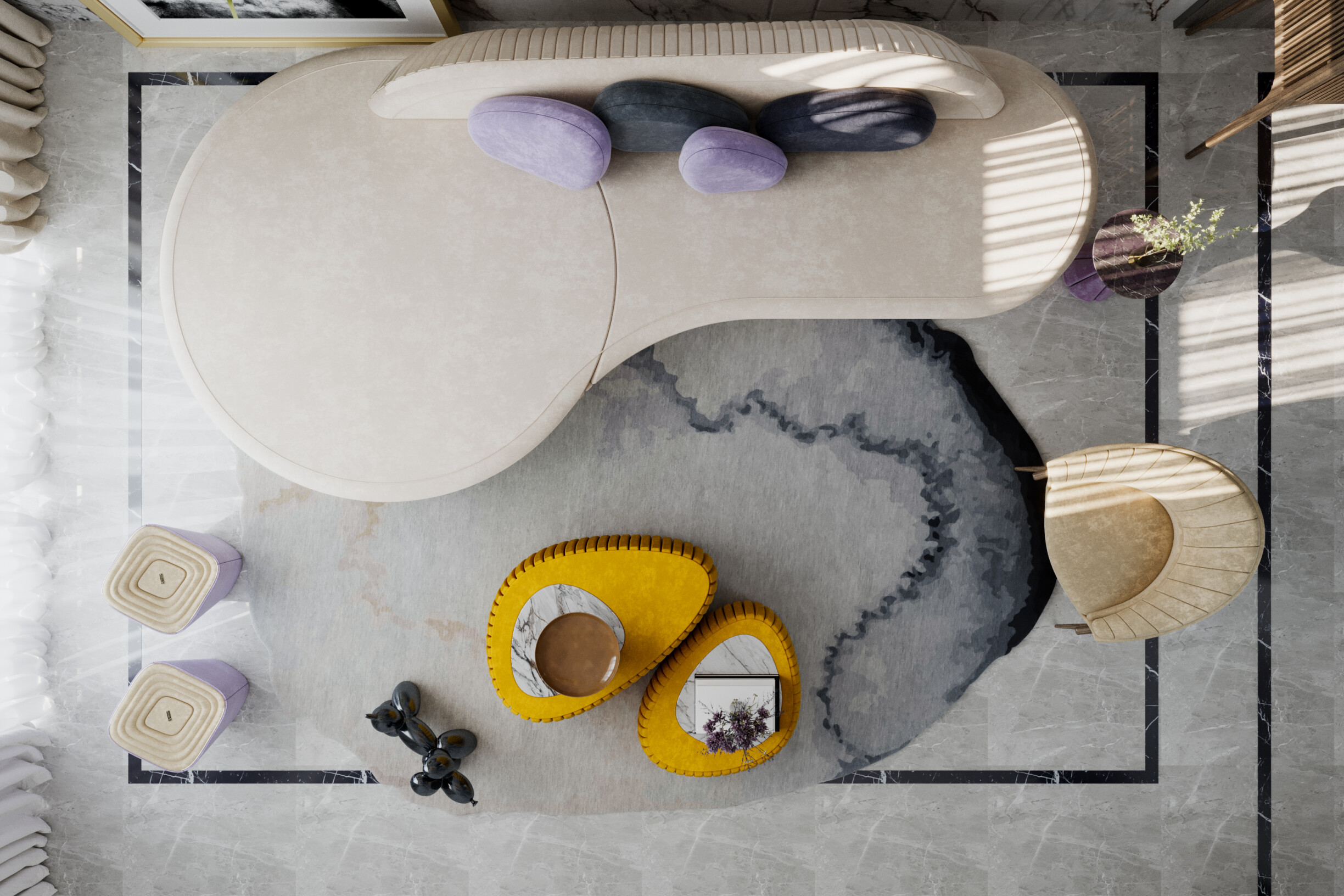 The enchanting rug Marietas was inspired by the round hole, a sort of open sun-drenched crate in the beach, which gives way to a flood of light, so abundant and magnificent that makes you feel alive and in peace.
ALMA de LUCE® gives us know one of the most beautiful places in the world through the piece MARIETA. Those who love natural sites, who love marine life, and animal sanctuaries, will love "Hidden Beach".
7. Amaterasu / Sofa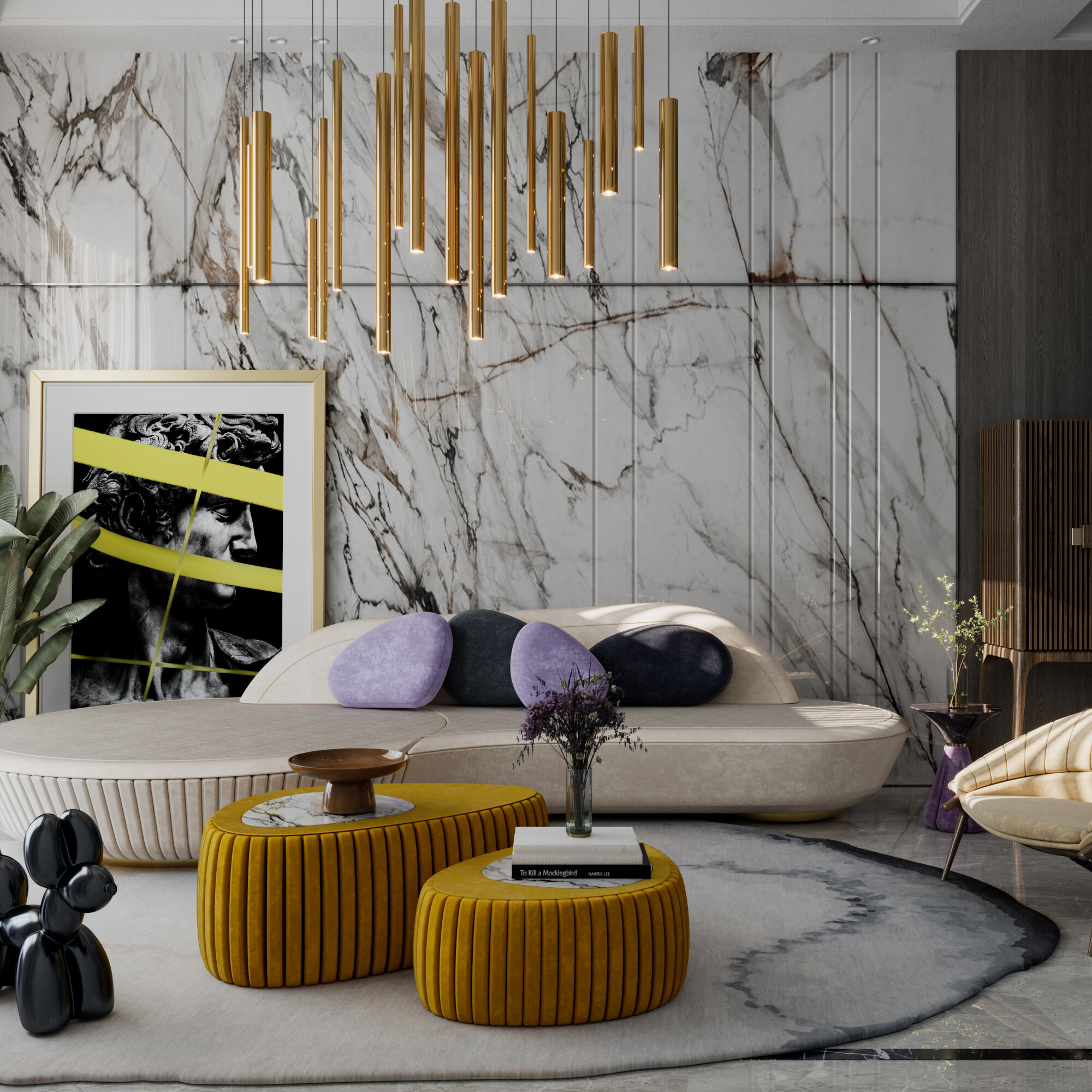 The Amaterasu sofa versions redesign the living areas with brand new compositions, in which curves interrupt the linearity of the layouts, imbuing them with a more dynamic momentum.
The "Chaise longue" version, where the chaise juts out in a circle, creates an elegant solution.
Amaterasu Sofa is a perfect piece to make a difference in your dining room. It is a statement of luxury, elegance, and sophistication with a strong combination of comfort and delicacy.This sofa is ideal for residential interiors. However, this piece reveals an incredible vocation for the hospitality sector, thanks to its versatile modularity.
Choosing the right color for your project
We realize that color has enormous emotional power both in architectural interiors and exteriors. When designing with color, even something as simple or familiar as black and white, due consideration of lighting, material, and design is also critical.
If you love colors, then do not limit yourself to a restricted color palette. Mix and match colors to create vibrant decor by introducing a multi-hued carpet, throw cushions, curtains, or colorful wallpaper. All these surfaces complement each other and are a perfect way to create a layered color scheme.
Do you want to know more? Do you have any doubts about introducing color furniture in your projects? Talk to us. Together with our technical team of architects and designers, we help you choose the best options for stunning and contemporary color projects. Come find out! Consult us and learn more. 🙂