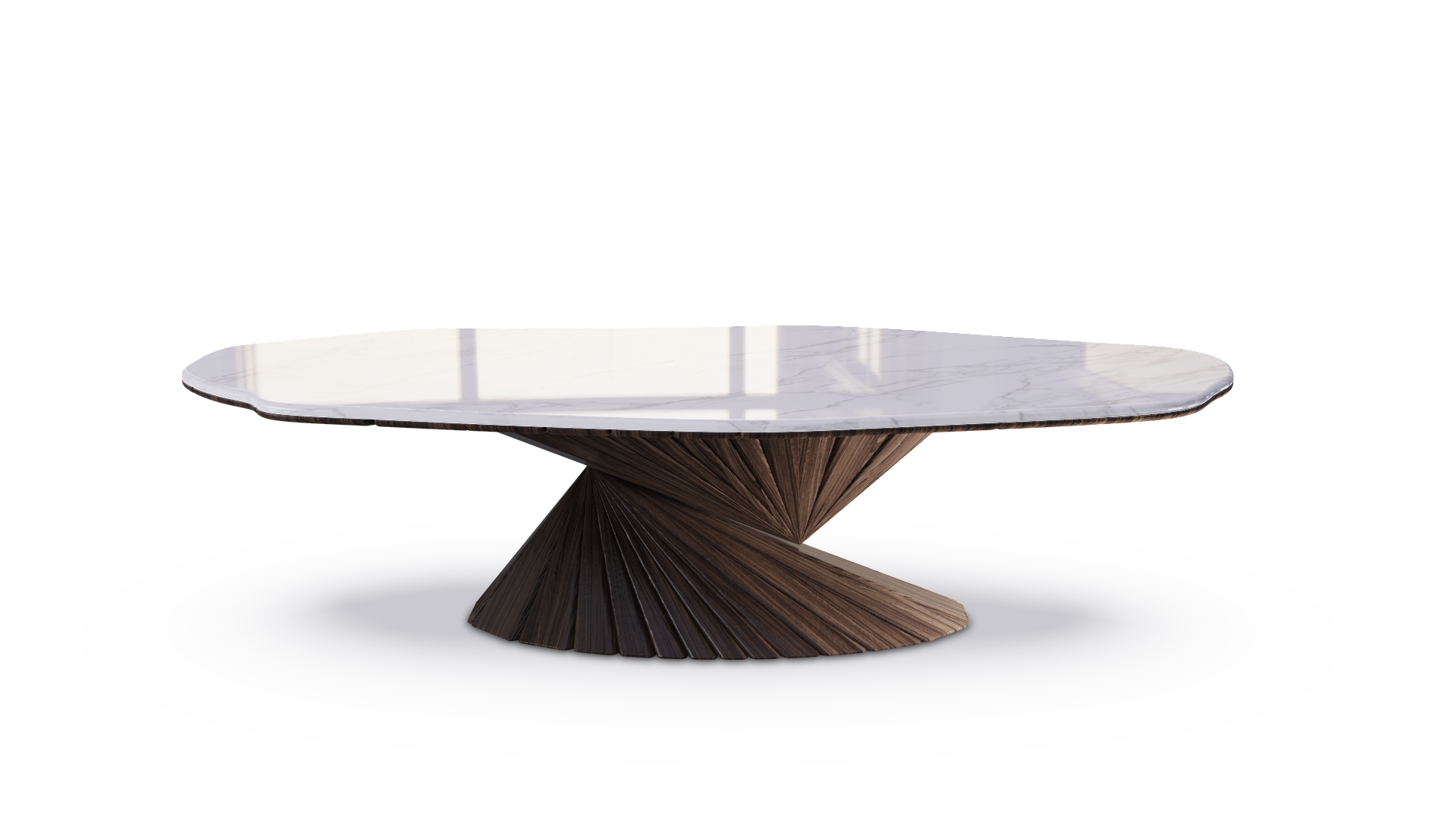 BONSAI DINING TABLE
POSEIDON DINING ARMCHAIR
HISSAN ARABI FOLDING SCREEN
MOSAIC MIRROR
Interior Design Ideas for High-End Projects: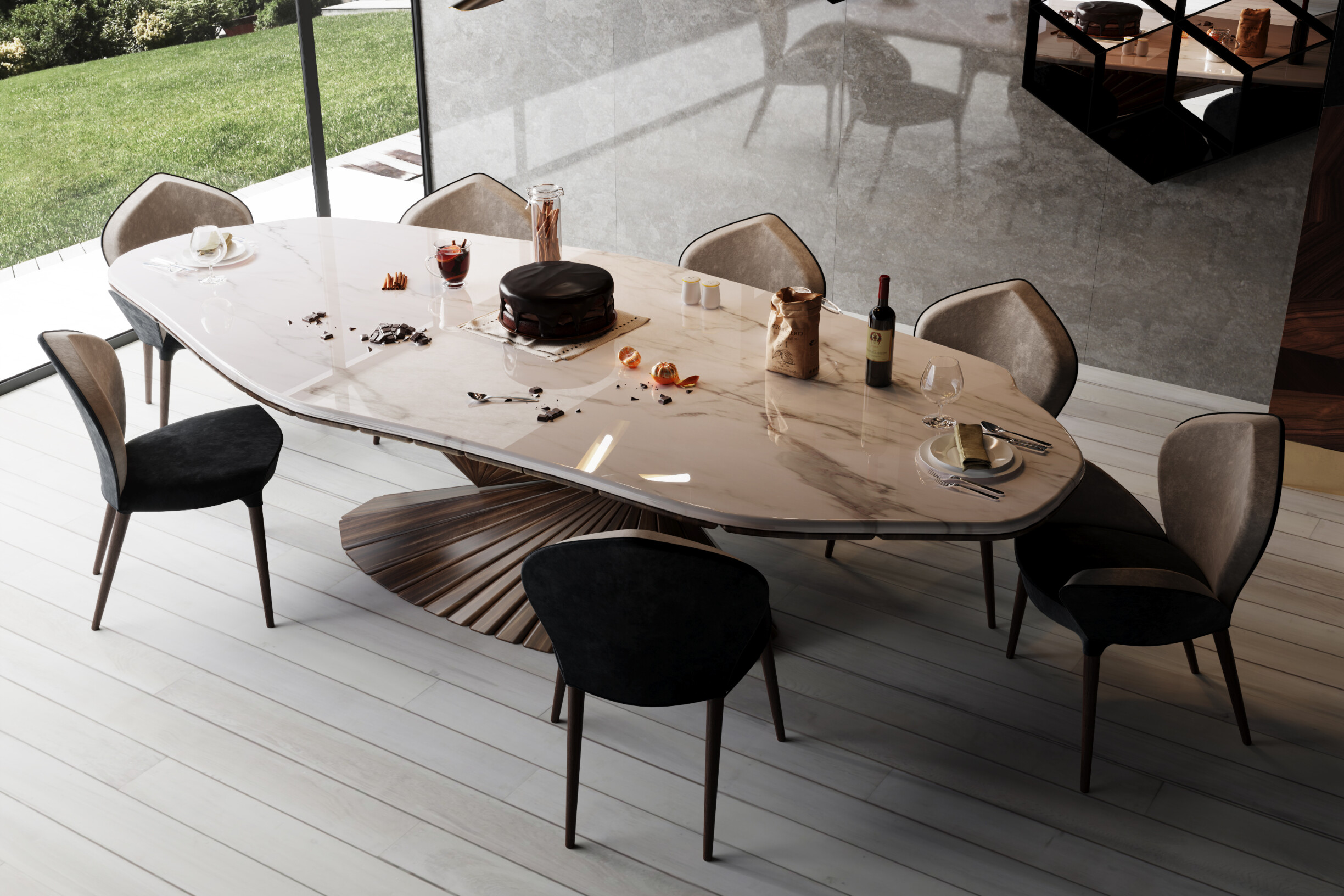 Bonsai Dining Table combines ALMA DE LUCE know-how with natural wealth material like walnut wood or Estremoz marble. The art form of bonsai (盆栽) has been a Japanese tradition for centuries. It originated from the Chinese tradition known as penjing (miniature landscapes of trees and rocks).
Poseidon Dining Armchair is inspired by Poseidon the Greek God for the sea, one of the most important history god, presents POSEIDON sophisticated furniture pieces with a modern design twist. This chair will take your breath away and for sure make a statement for a contemporary dining room.