Architectural Interior Design Studio Anna Design was founded by Anna Vasiltsova in Los Angeles, California.
As a person who had experienced living in different countries and continents, she finally settled in sunny California, where her design studio was born. She had so many ideas and experiences she had collected through her ex-pat life that she needed to share. She started on her own and slowly found her best team, who shared the same values and ideas with her. And now they work very hard every day to deliver their clients a dream all around the globe.
Their task is to understand the home and the client and create something unique for them, where they will experience daily life. Each team member lives this experience with the client and contributes to the creation. It is important for them to feel and experience each project because they leave a piece of themselves in it. They only work with clients who trust them and absolutely love what they do. That is the key to creating a dream.
Their team believes that to create beauty, you need to be passionate about your work. Only in this way can they give this world balanced and beautiful interiors because everyone deserves to live in their dream home.

In an exclusive interview with Helena Costa of ALMA de LUCE, Anna Vasiltsova talks about her inspirations, what it means to design houses and some considerations for young students who want to enter the field of interior design.

Helena Costa: What led you to pursue your passion for Interior Design?
Anna Vasiltsova: For me, the home has always been something special, especially a well-designed one. It's like your best outfit, where you know you look great. Home is the secret place where the most important rituals happen. I'm sure all of us have experienced being in someone's home and feeling so good there, or the opposite, not wanting to spend an extra minute. I caught myself thinking that I would like to create homes that people won't want to leave - elegant and inviting, warm and well-planned, where every single thing has a purpose. It's like tailoring an outfit for a specific family, and I want this outfit to be perfectly done. I guess that's where it all started.

HC: What are the most important skills for an Interior Designer?
AV: The most important thing for an interior designer is to listen to both the client and the house because you need to work with both of them. Clients have their own criteria and goals, but a house has a soul and character, and it's important to integrate them together and create a unique space. I'm sure you've seen houses with interiors that don't belong to them, where people try to break the meaning of the house and create something completely different. The magic of interior design is to maintain the base and add touches as required, injecting a new stream of life inside without causing any damage because old and new can coexist together very well.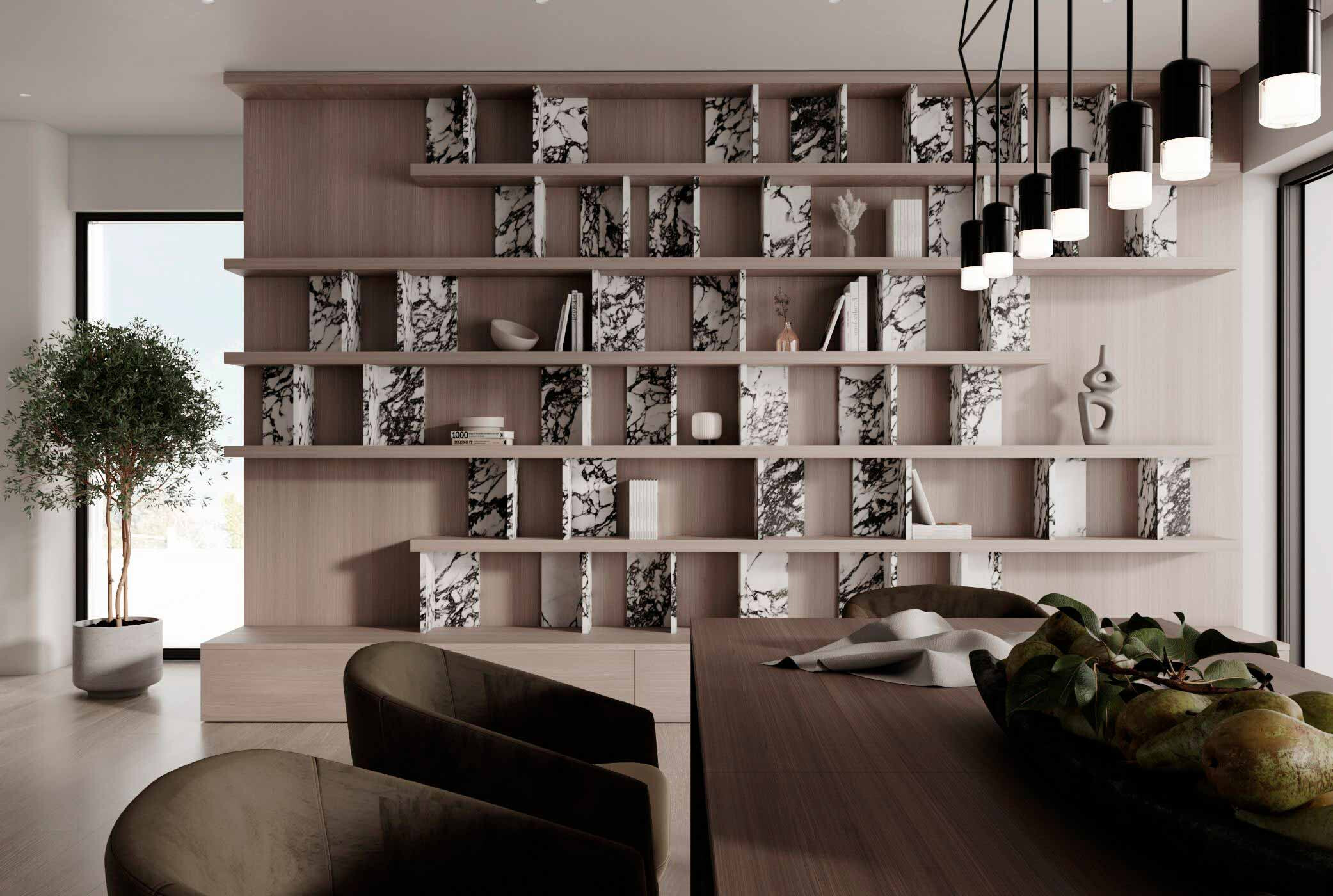 HC: Where do you derive your inspirations from?
AV: The best inspiration comes from the journey. You get to experience different cultures, people, and architecture, and nothing is ever the same. Each of us has our own habits and culture, and we love immersing ourselves in a new country. Nothing fulfills me more than a trip to a place I've never been before - exploring small towns, flea markets, and seeing how people live there. I take ideas and tips that people have been using for centuries and adapt them to a new world.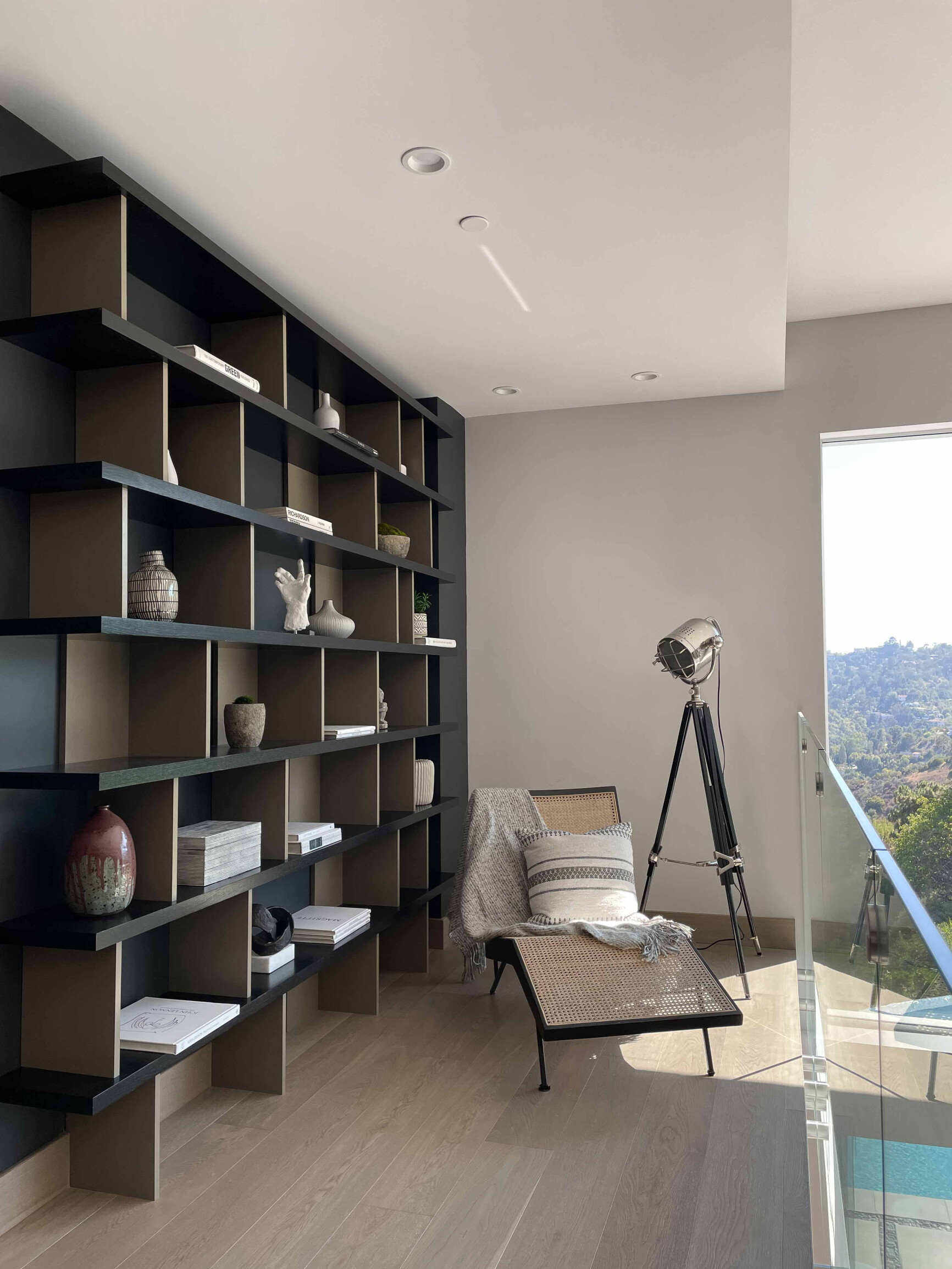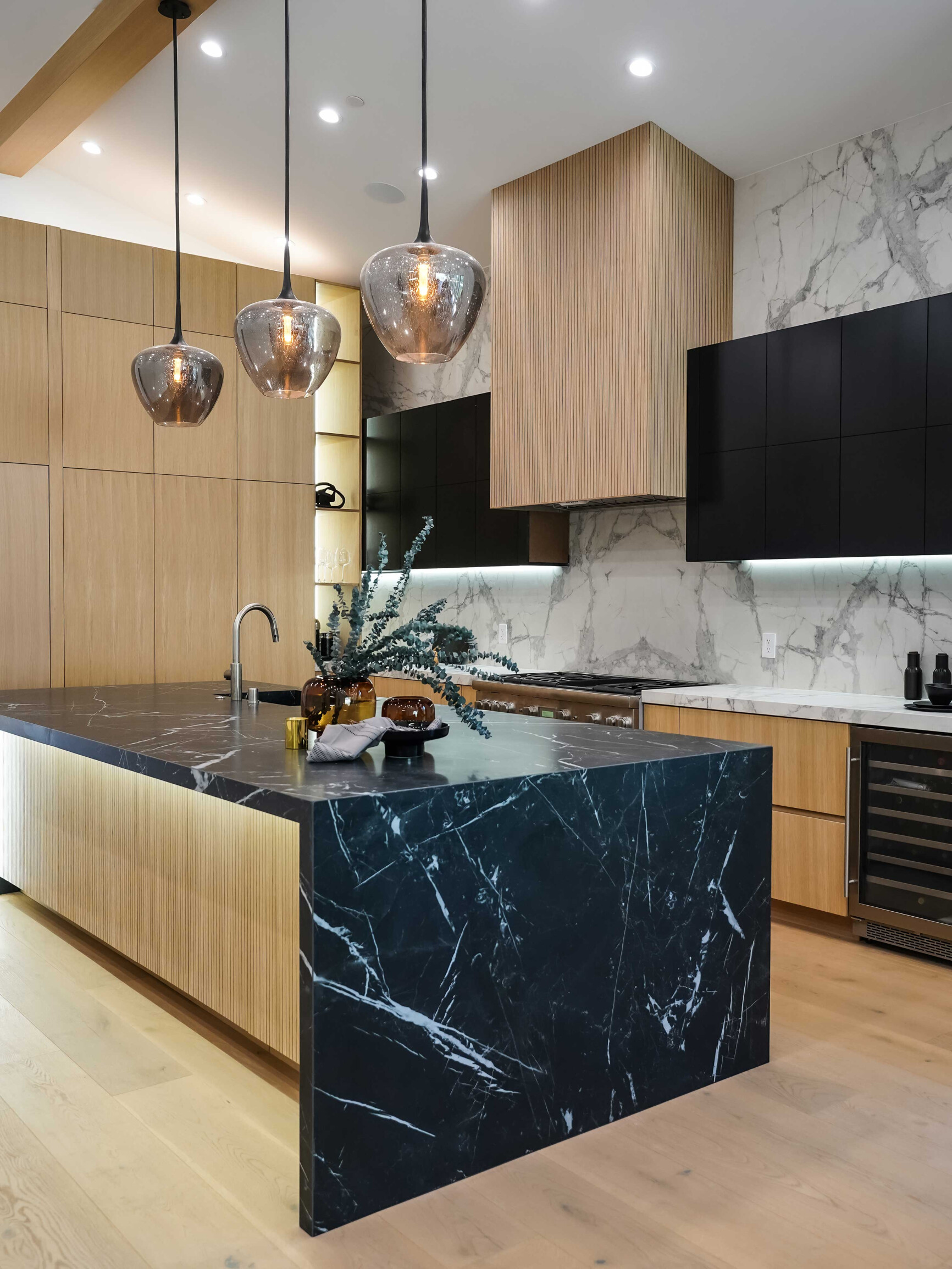 HC: What are three interior design tricks you always recommend?
AV: First: In order to choose the right wall paint, follow this hack: buy a small test pack and paint a part of the wall that will be reached by the sun during the day. Do three shades with lighter and darker options, leave it for a couple of days, and see how the colors change depending on the daylight. Choose the one that you like the most.
Second: Before buying a large piece of furniture, take construction tape and draw the shape of the piece on the floor. Walk around and make sure that you have enough space in the room for the new addition.
Third: If you have decided to refurnish your house, choose all the items at the same time, even if you are not planning to buy all of them at the moment. Print product pictures and assemble them on a whiteboard or create a simple collage. By doing this, you will be able to see if all of these items can coexist together. If, over time, you can't get some of the pieces that you planned to buy, replace them with something identical and place them on the board. If everything looks good to your eye, you are on the right path.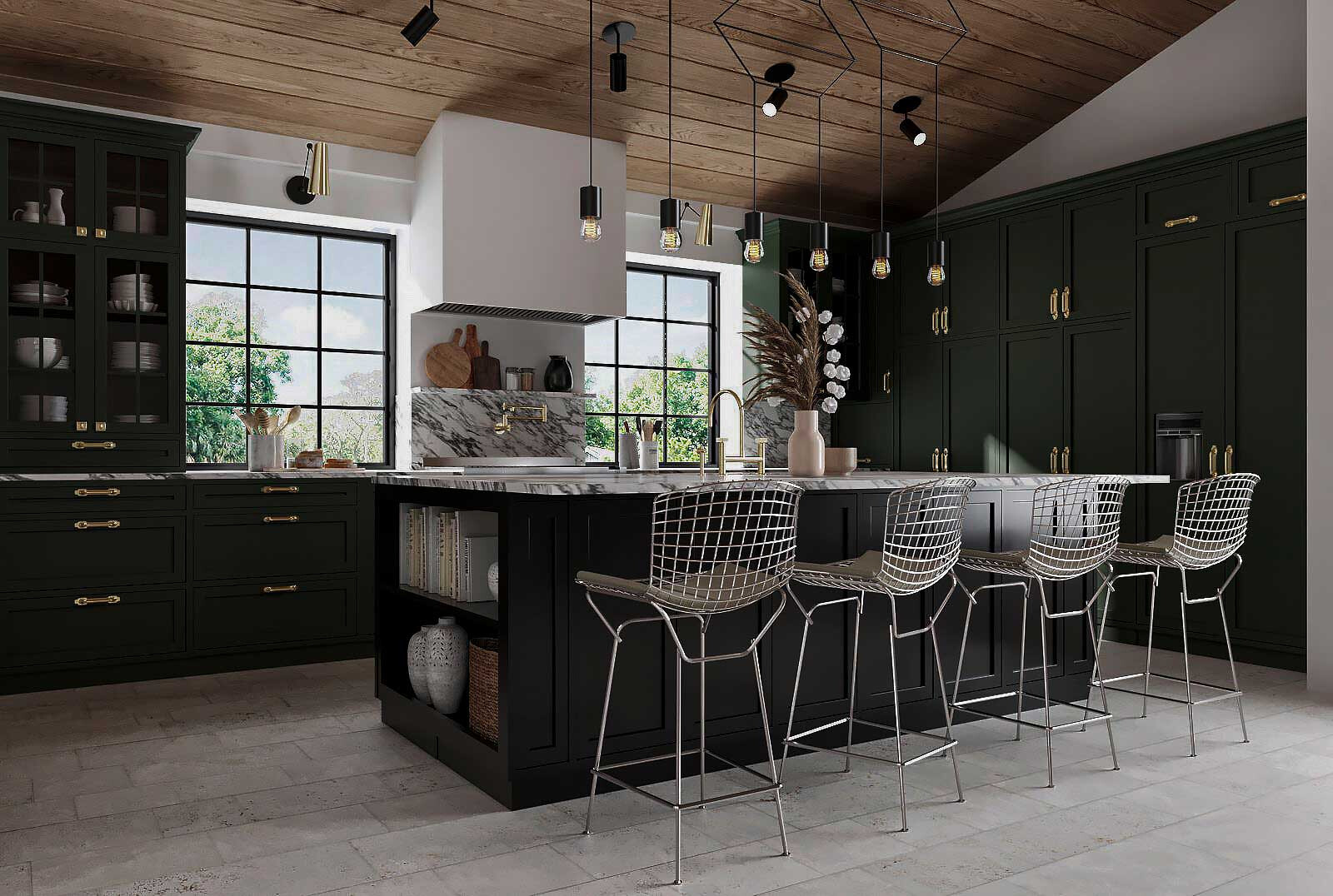 HC: What are you looking for in furniture pieces for your designs?
AV: We visit expos every year, which recharge us with new ideas and collections for a while. We also source throughout the year, both online and in physical stores. I believe that each piece belongs to a particular place and interior, so when we work on a design project, we already know which piece will complete the look and hunt for a particular piece. Additionally, I love to discover small shops and family-owned furniture stores, where you can always find a unique piece.

HC: If you were about to be reborn, what would you like to be — Still an Interior Designer?
AV: Definitely. I wasn't a designer from the beginning and spent quite some time to find my passion. If I had a chance to start over, I would choose to stay in architecture and would still do what I do.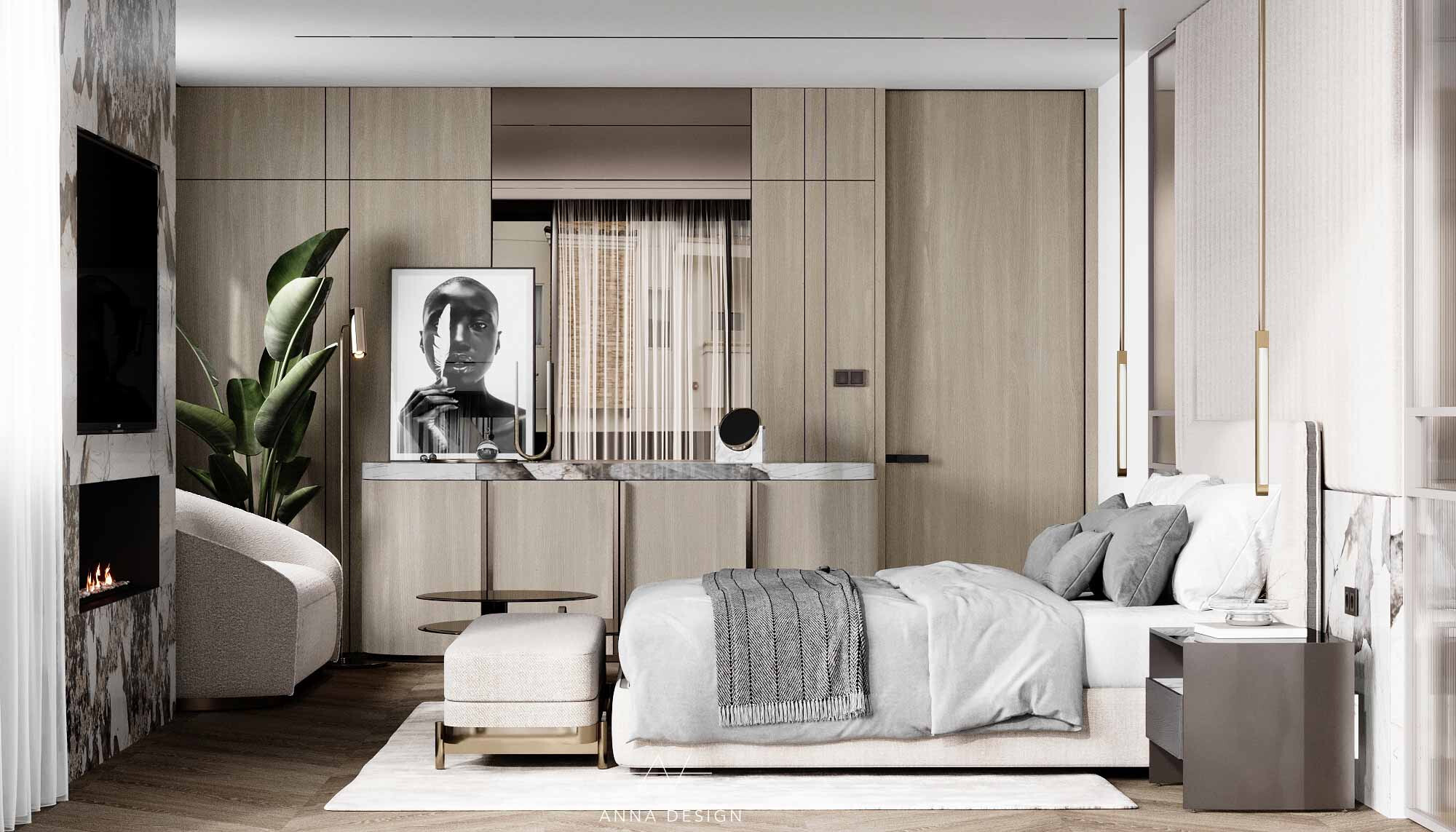 HC: If a student wanted to enter the field, what advice would you give them?
AV: Follow your dream, don't be afraid, don't look around, and don't compare yourself with others. I do believe that for each designer, there will be a client. We are all different, and we all need a tailor for our unique needs.