"True luxury lies in personalization, in the ability to create a space that tells the story of the person who lives in it."
Kelly Wearstler
A home is much more than four walls. It is a reflection of the personality of the people who live there. It is their most sacred place, the place where they feel comfortable after a day of work. It is in this context that personalized interior design emerges. It is a magical tool that transforms simple rooms into truly unique and meaningful places.
It's about telling stories. Ultimately, a space with a personalized interior design tells the story of the person who lives there. That's where differentiation and appreciation lie. It's what makes a space luxurious.
Imagine walking into a house and feeling a connection with every detail. With the colors, the objects, the textures. Every piece, each texture, and each decoration choice speaks about you, your passions, interests, and aspirations. This is the essence of personalized interior design. This is what you want to achieve with your client. It is an exciting journey involving creative collaboration between the interior designer, architect, and client who dreams of an extraordinary space.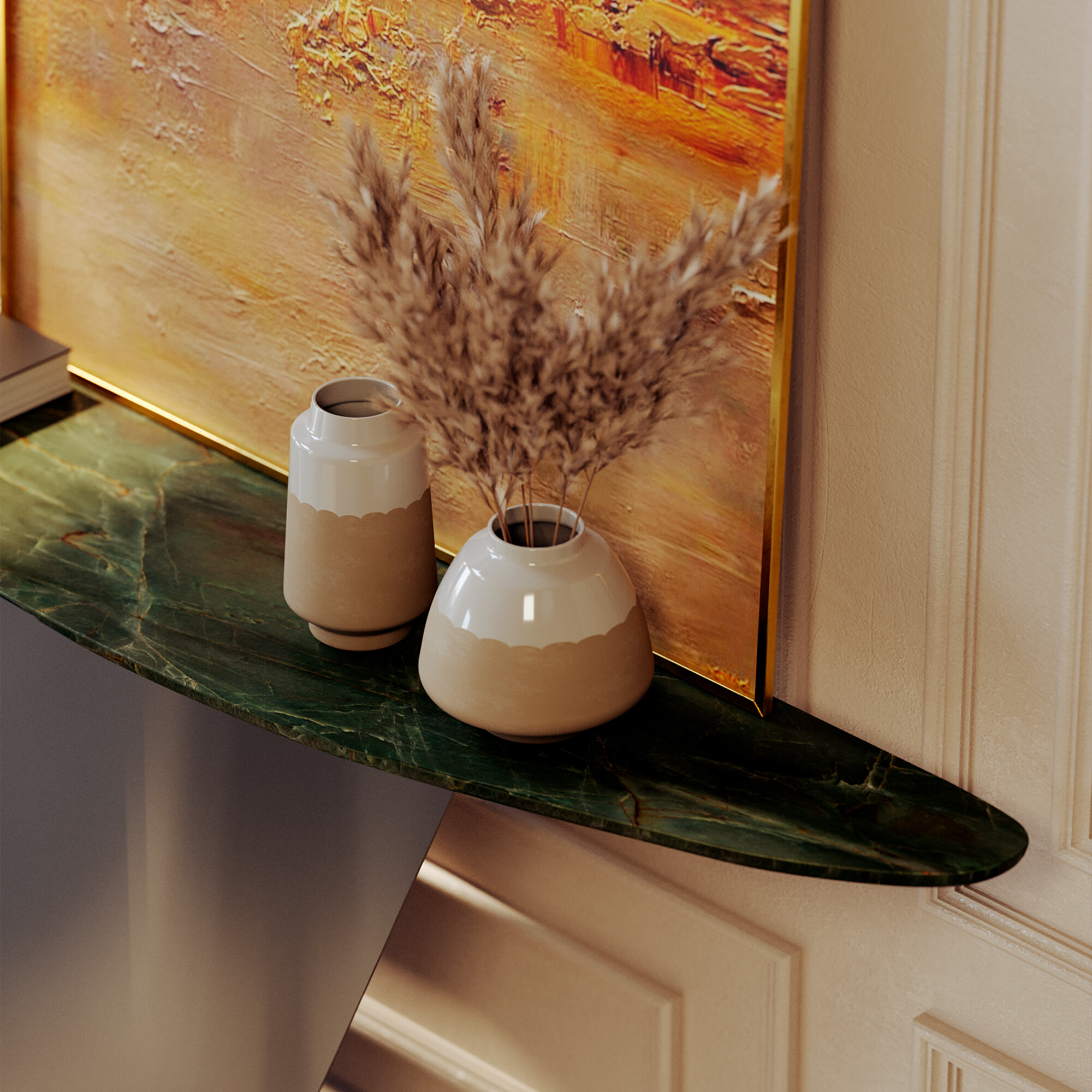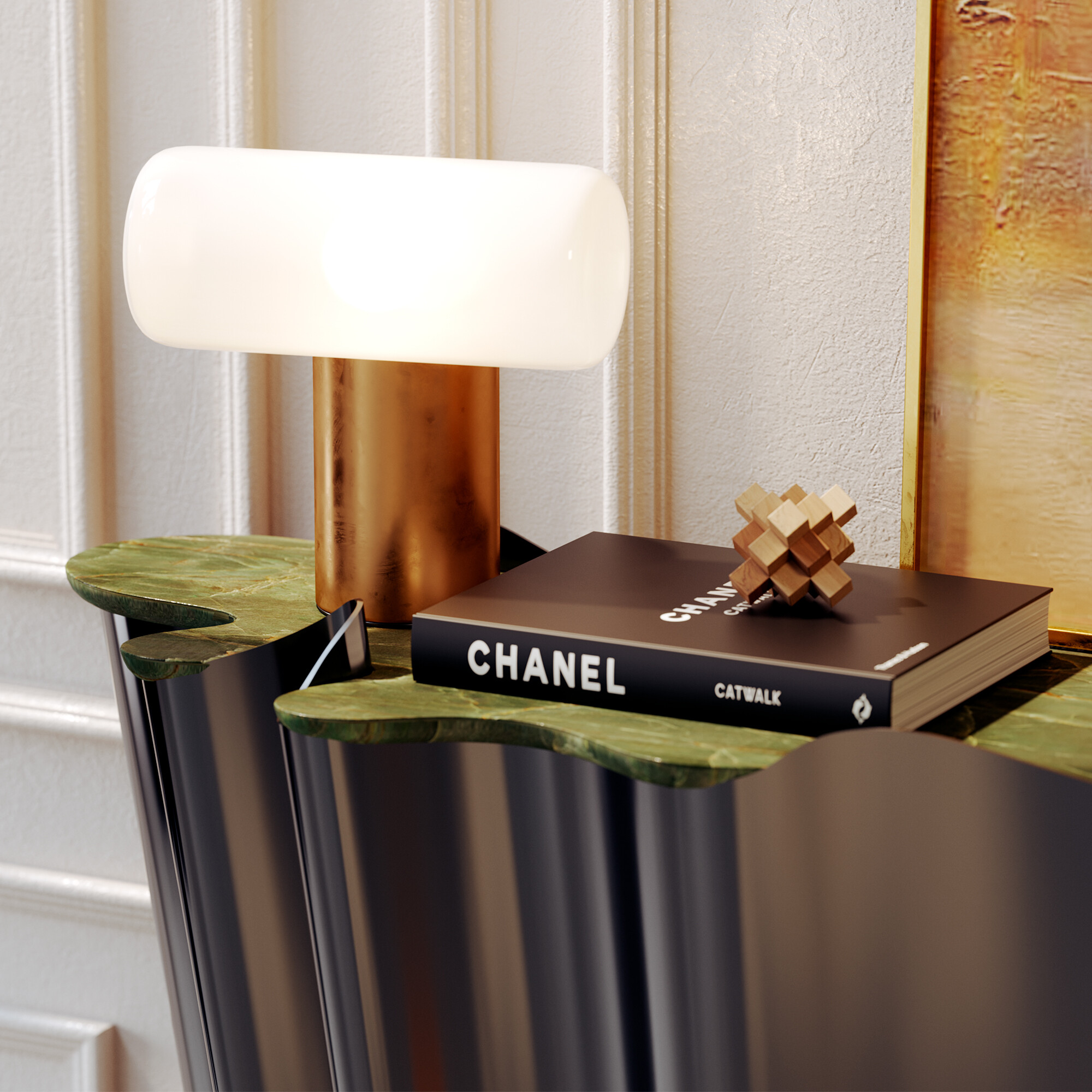 What is personalized interior design?
Personalized interior design is an approach that focuses on creating unique, bespoke spaces that meet each client's specific needs, preferences, and personality. Simply put, it is creating a tailor-made area in which every detail is in harmony with the client's tastes and preferences.
Personalized interior design makes it possible to make the client's life more functional, aesthetically pleasing, and, above all, in line with their preferences.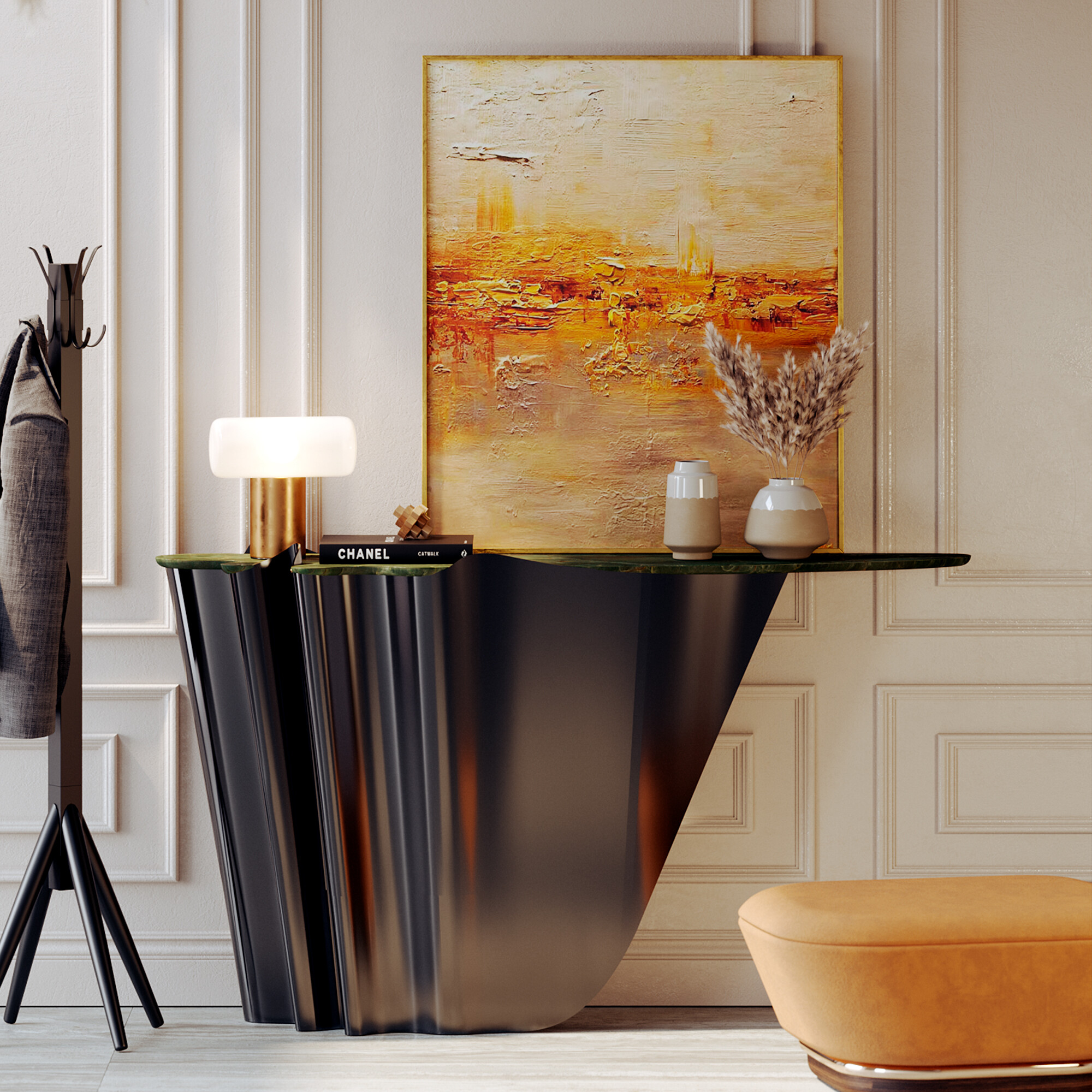 To create a space that authentically expresses the client's personality, the layout of the rooms, the size of doors and windows, and the choice of colors, materials, furniture, and accessories reflect their tastes. This is one of the reasons why hiring an interior designer to carry out this type of project is essential.
Still, it's worth mentioning that there are many reasons to hire an interior designer, as we explain in this article. 
You may wonder: "but all interior design projects have this goal". Correct! What sets personalized interior design apart is the level of personalization and adaptation to the client.
For example, although in a "traditional" interior design project, designers may use ideas and concepts suggested by the client, in personalized interior design, the approach is 100% collaborative, where the client plays an active role in decision-making and creating a unique space.
On the other hand, if traditional designs may share similarities in styles and trends, personalized designs are unique and reflect the client's individuality. Every detail is chosen to tell the client's story.
Finally, while traditional interior design follows established conventions and trends, personalized interior design stands out for its adaptability and focus on the client's individuality.
What are the benefits of personalized interior design?
The benefits of investing in sustainable interior design are many, both for those who live in the spaces and for the environment. Inevitably, the main benefits are for the environment:
1. Individuality and personal expression
This is the most apparent benefit. A personalized interior design can express the client's individuality and personality in the room. Spaces are designed to reflect the client's unique tastes, interests, and lifestyle, making them truly personal.
Ultimately, you will guarantee that your client will feel pleased and satisfied in the spaces you have created. You will have the genuine concept of a "dream home".
2. Efficient use of space
This design maximizes the potential of a space, regardless of size. An interior designer will have the ability to find creative solutions to optimize the use of available space. Additionally, the spaces created are often designed to be versatile, allowing them to adapt to different client needs and occasions. Therefore, this solution gives the home a functional utility that satisfies the client's vision of convenient and cozy living.
3. Added value
Well-designed and personalized spaces can undoubtedly increase the value of a property. When selling, a well-executed personalized interior design can be an essential differentiator.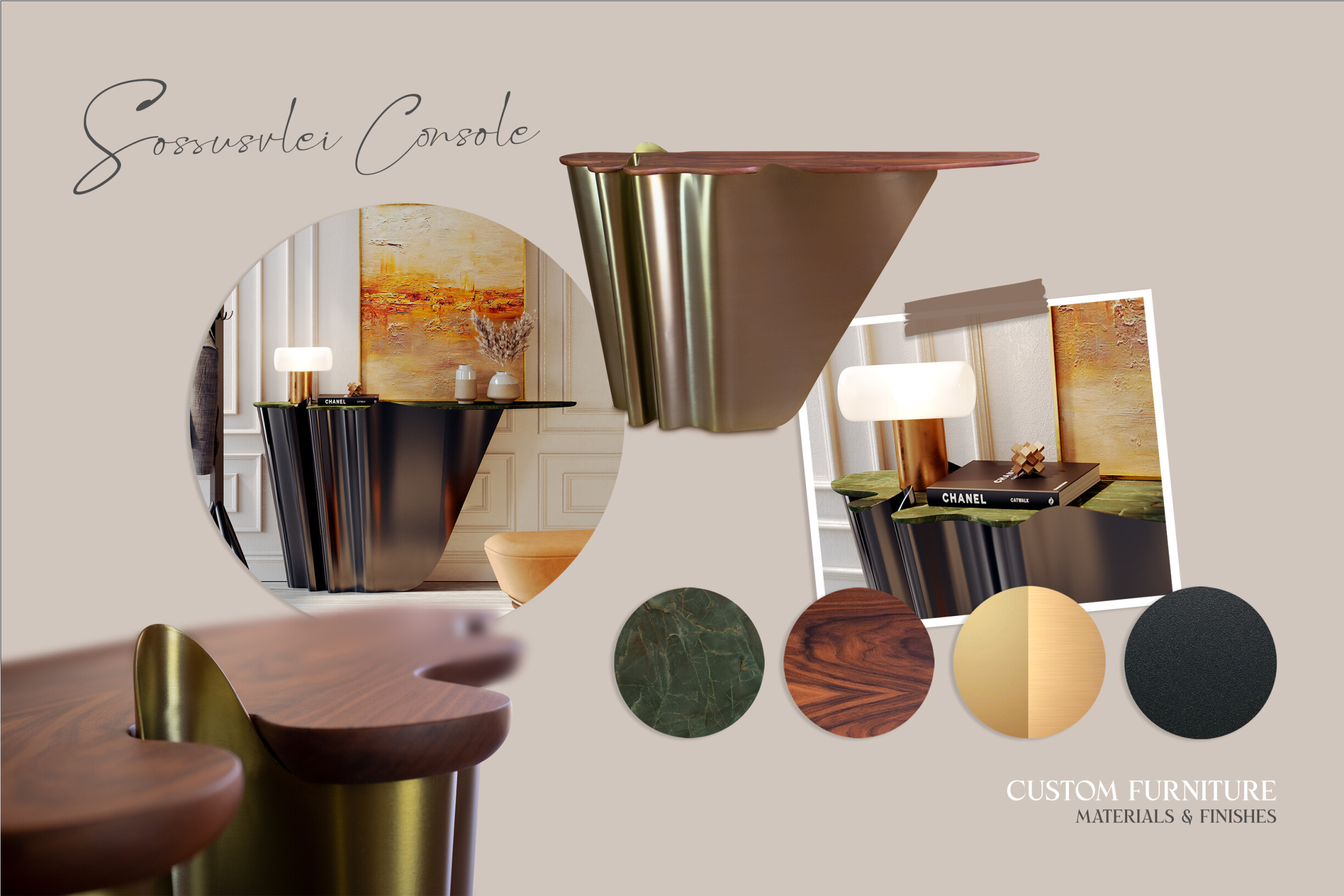 3 ways to personalize a space
"The secret to a successful personalized interior design is to listen carefully to the client and turn their desires into reality."
David Bromstad
Personalizing a room will make it unique. There are 3 ways you can personalize your client's interior design:
1. Custom Furniture
Furniture is crucial because it demonstrates personal style and dictates the "general ambiance" of a space. Therefore, it is a great way to personalize and make a unique project.
Choose furniture and accessories with meaning or history. You can include pieces with personal meaning for your client or distinguished by the creation process or materials used.
At ALMA de LUCE, our pieces tell a story, whether through the materials we use, inspiration or the creation process. For example, the bench Douro is a way to revere the monumental nature of the Douro River valley, perfect to complete any bedroom, living room, or hotel decor. Another example is the rug Tecelã. This rug represents the simple strength of the Portuguese women of the mountains, worthy ancestors of our roots, who were women of work and attachment to the family, multiplying themselves in tasks to be the life support of Portuguese families over time.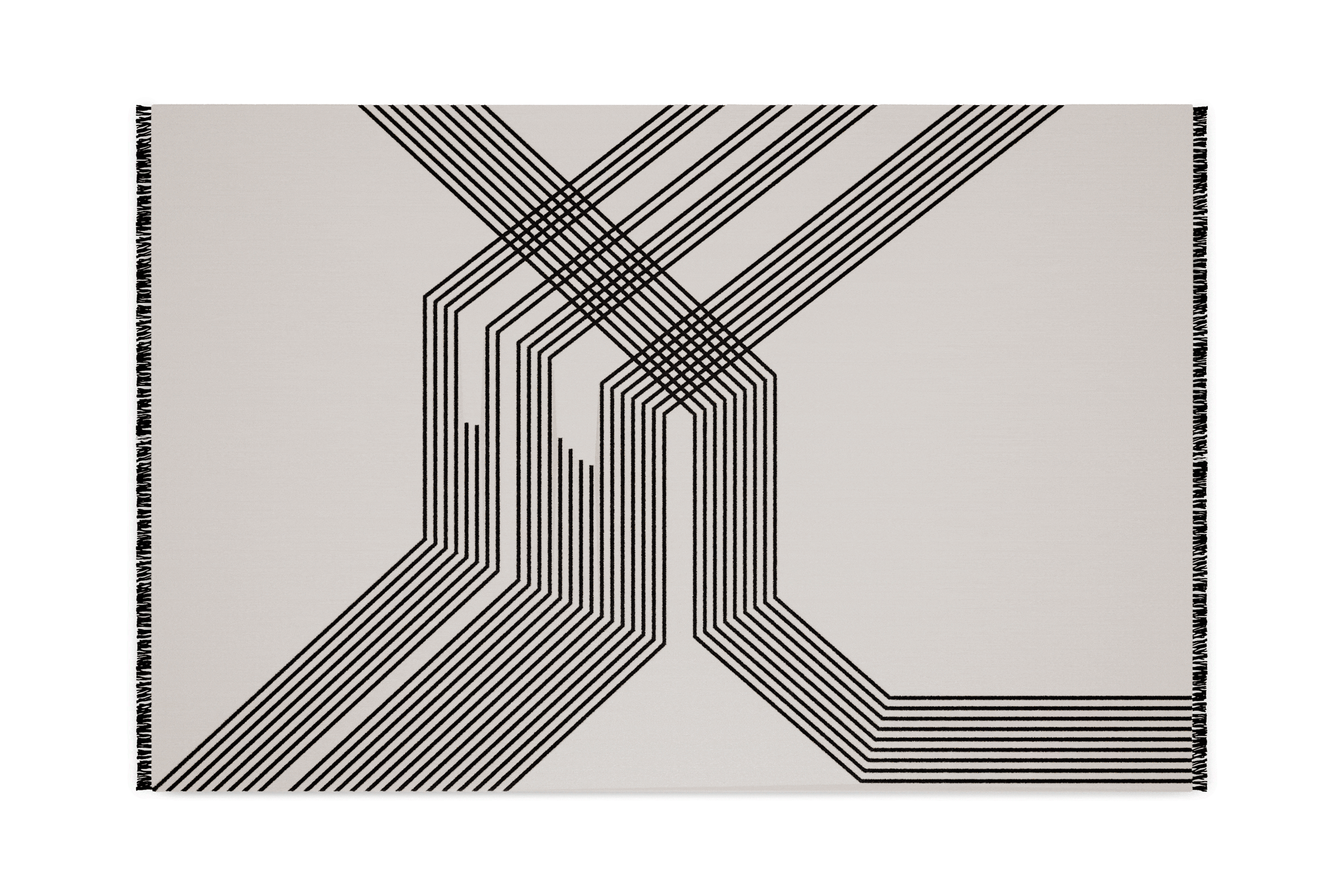 2. Color Selection
Colors have meaning. This article explains that choosing the color palette for a design project is not random. Colors represent and convey personality and style. Furthermore, they have the power to influence the atmosphere of a space.
Choosing bold colors for a wall or neutral tones will create different sensations in the room. Furthermore, the space can be even more personalized by choosing colors for furniture, accessories, and decorative objects that complement the general color palette.
A hint? Try using the Matterhorn sofa from ALMA de LUCE as an accent piece. The clever combination of fine materials and sophisticated details adds a touch of couture to its design. Also, the pop of color will turn a living room into a personalized interior design.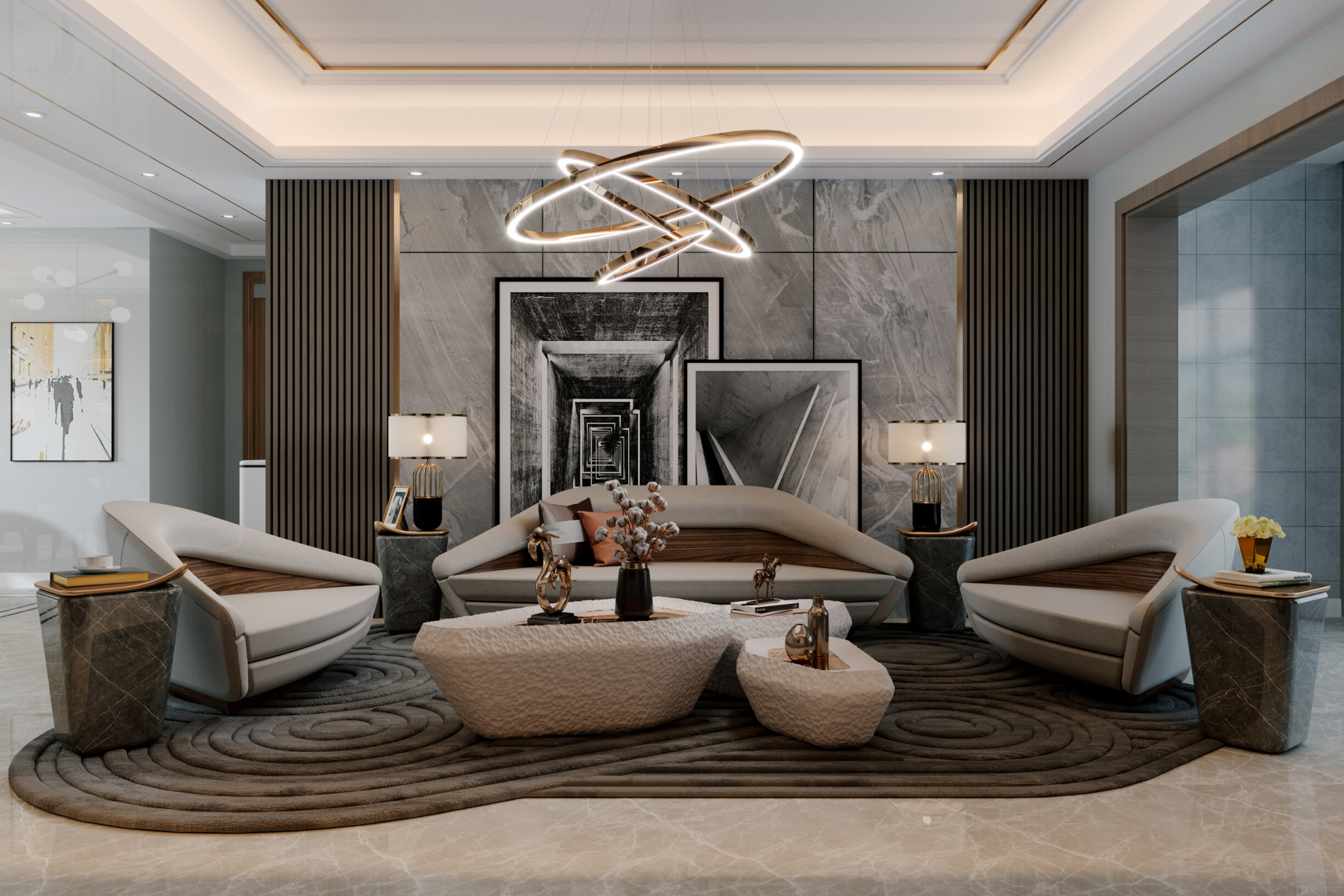 3. Materials
Personalizing a room with materials is an effective way to add character and uniqueness to the space. The solutions can be diverse.
You can opt for personalized floors - wood, ceramic, or mosaic, for example - choosing a type of floor that reflects your client's personality and style. You can also use covering materials that create textures or patterns on the walls and ceiling, such as wallpaper, decorative tiles, and wooden panels.
Finally, let's remember the materials used in furniture and decorative pieces, whether it's because you choose a piece that reflects the importance of craftsmanship, like the armchair Andorinha from ALMA de LUCE, with artisanal woodwork, or because it includes magnificent material such as the white Estremoz marble used in Korowai dining table. 
The best way to combine different materials is by creating a mood board, a planning tool we explore in this article.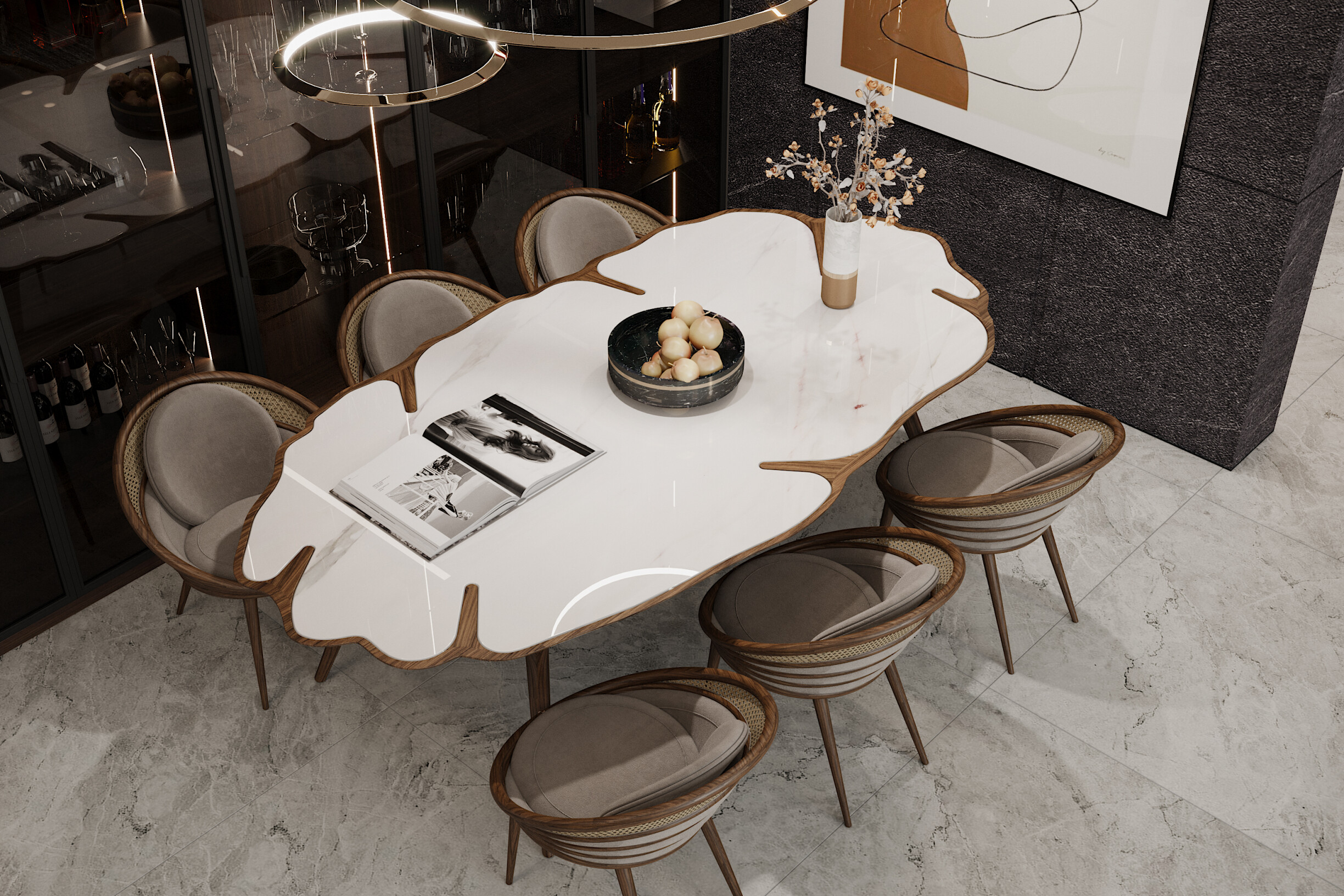 Creating a personalized interior design is bringing a dream to life
Personalized interior design is one of the biggest trends today. It is a form of self-expression. It will be a "dream come true".
Are you ready to create a personalized interior design? See some inspirations on ALMA de LUCE's Pinterest that best suit the needs, tastes, and client's desires. Once you're inspired, want some help getting started? Contact us here.😉Also, did you know that we regularly update our blog to bring you all the news and content about interior design, interior architecture, and decoration? Just be aware!