Currently Founder and Principal Architect Engineer at kiklos architects studio, Grammatiki was born in Greece and graduated with a Masters Area of study in Architectural Engineering. At the beginning of her career, Grammatiki worked in Athens as an architectural engineer, involved with commercial and hospitality projects, before moving to the United Arab Emirates in 2013, where she developed and participated in several projects as a consulting architect before founding kiklos as 2020.
kiklos architects embody Grammatiki Zamani's vision for a boutique architecture and interior design studio. Always guided by the principles of elegance and simplicity, she believes in a comprehensive multidisciplinary approach to her designs. With the creative responsibility for all projects, kiklos architects Grammatiki strives to translate the aspirations of individuals into designed space, in a differentiated way, through innovative and unique solutions and perspectives. She firmly believes in understanding customer needs and the optimal use of space.

"Architectural Design forms the space, and then Interior Design makes it functional"
Grammatiki Zamani
Kiklos architects are the winner of several awards, such as "best boutique architectural design studio" or "Best luxury boutique architect design services" in 2022, and certificates. In addition, they are committed to the Sustainable Economic Development of their business, as well as the community and, on a larger scale, the world they will leave for their children and grandchildren.

In an exclusive interview with Archi & Design Magazine with Helena Costa, Grammatiki discusses her current inspirations and projects, as well as the main considerations for architecture and interior design in the future.

Helena Costa: What determined your passion for architecture / Design? Tell us about The moment you decided 'this is the way to go'.
Grammatiki Zamani: I grew up in a small village in northern Greece. My parents were not in the field of Architecture or Design, and I had no exposure or information about the industry.
When I was 11 years old, I visited a friend's house for a playdate. From the first moment I entered that house, and I felt that something was different!
There was a long glass wall and an open corridor on the first floor overlooking the living room. The kitchen was so different than any other house I had seen before! I told my friend that her house felt so different, and she replied that her aunt, who was an architect, had designed it a few years before! Back then, l didn't know what an architect's role was, but the experience of space really touched me!
I just knew that very moment that this was what I wanted to do in the future.

HC: How would you describe your work and your influences?
GZ: Most of our projects are residences. We are working very closely with our clients in order to form the shell that is going to host their everyday life.
Our job is not just about built space, but also about the emotions evoked by the experience in it. Architectural Design forms the space, and then Interior Design makes it functional. Greek art & architecture, Modernism, and Japanese Design are some of my main influences.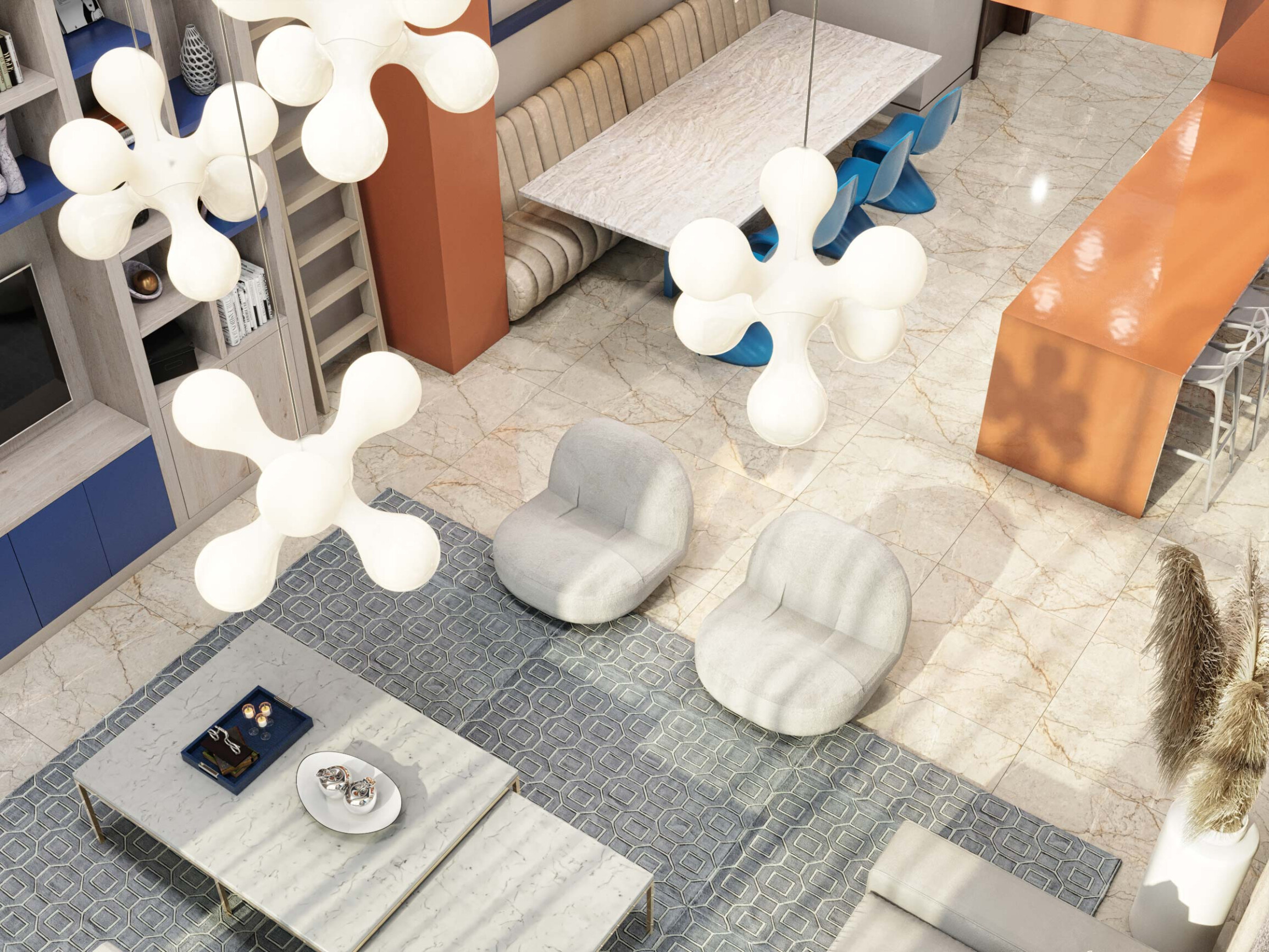 HC: What materials do you like to work with?
GZ: When it comes to design, I find concrete very intriguing because molding it in different shapes offers infinite possibilities. And also aggregates of all sorts can be mixed to tell some quite interesting stories…!

HC: Can you describe your Interior Design signature or style and what is unique about it?
GZ: I would say that what differentiates our style is the approach. Users are our main concern, and we are trying to put the person in front of The space rather than The space to be the sole focus.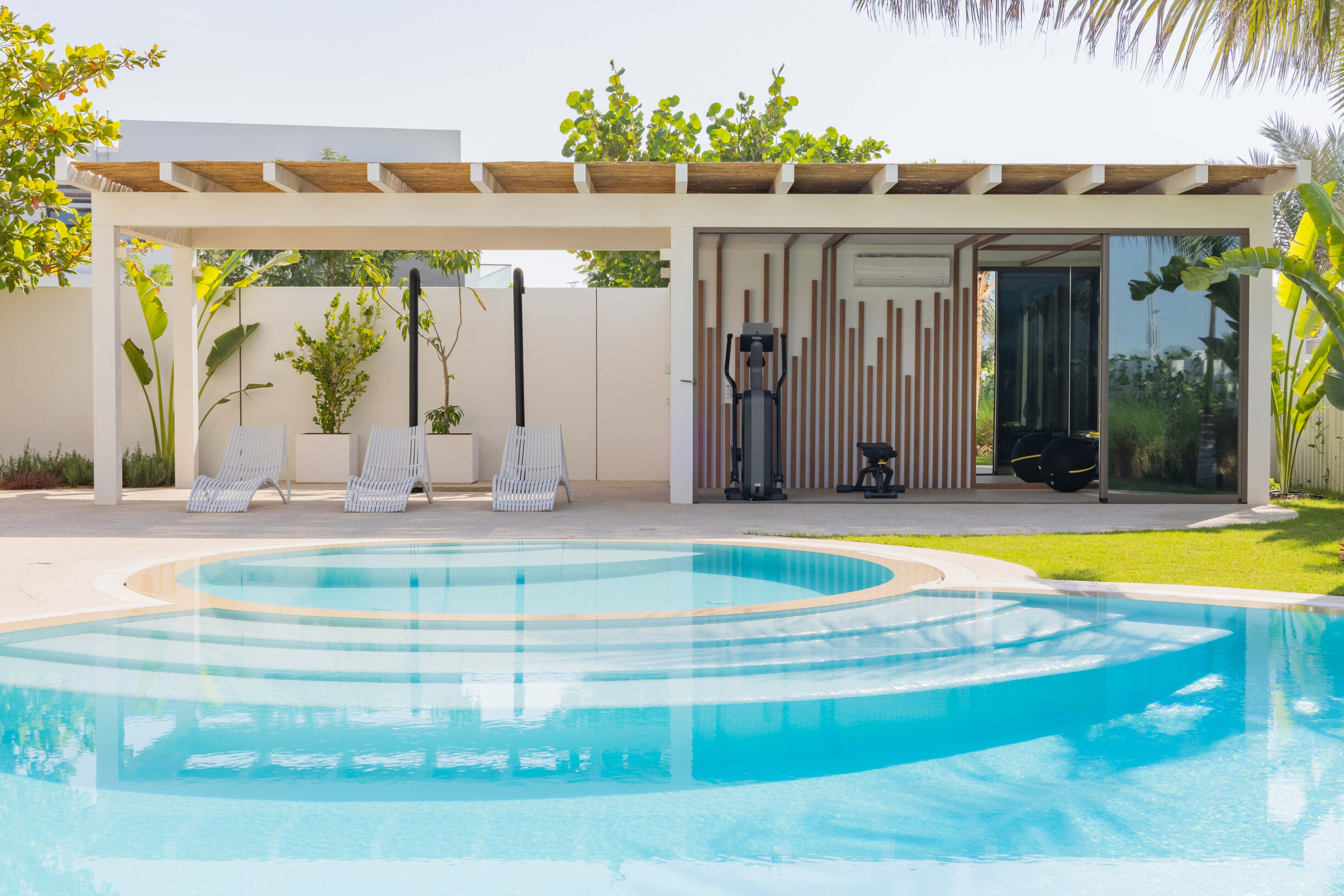 HC: What is your favorite project to date and why?
GZ: The AH Residence project in Abu Dhabi has a special place in our hearts as our returning clients fully trusted our intuition. The whole creative process was very pleasant. In all steps, from the initial synthesis and selection of innovative materials to the presentation of our vision and execution of the project, attention to detail was paramount, and the result was beyond expectations!
HC: What are you working on at the moment?
GZ: We are currently working on quite a few new projects. One of the apartments we are developing a concept for at the Palm Jumeirah in Dubai will be quite intriguing!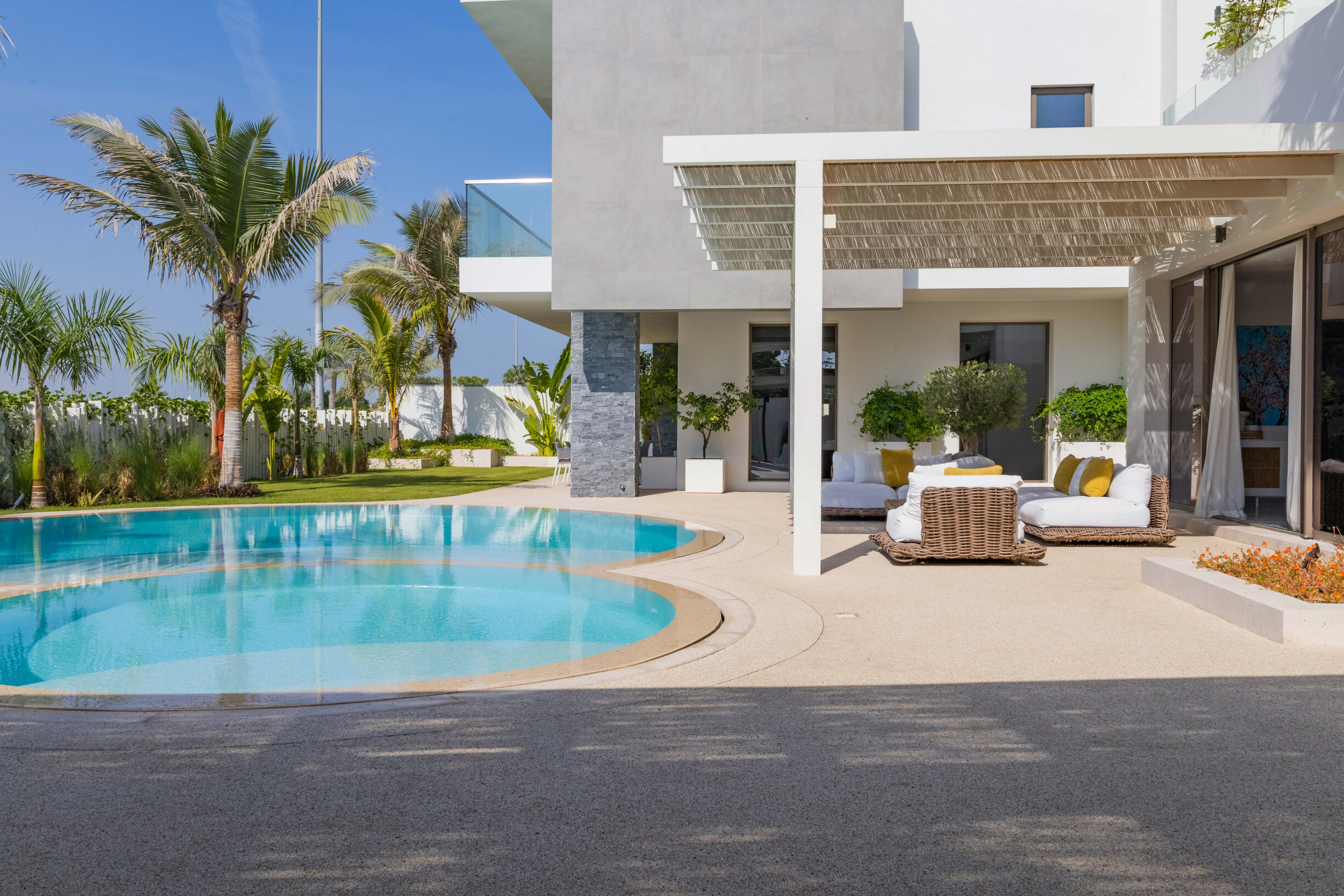 HC: What's the strangest request you've gotten for A job? Or tell us something unusual that happened in your career.
GZ: I wouldn't say strange! It was rather interesting when a client of ours a few years back requested a cat-proof design for his apartment and a CATIO altogether as well! 😊
HC: If you had no limits (money, resources), what would you create?
GZ: I would focus on a plan to improve the infrastructure of Labour Accommodation and the associated public space around them. There are several of these facilities worldwide, and those hard-working men and women certainly deserve recognition and comfortable places to live and coexist.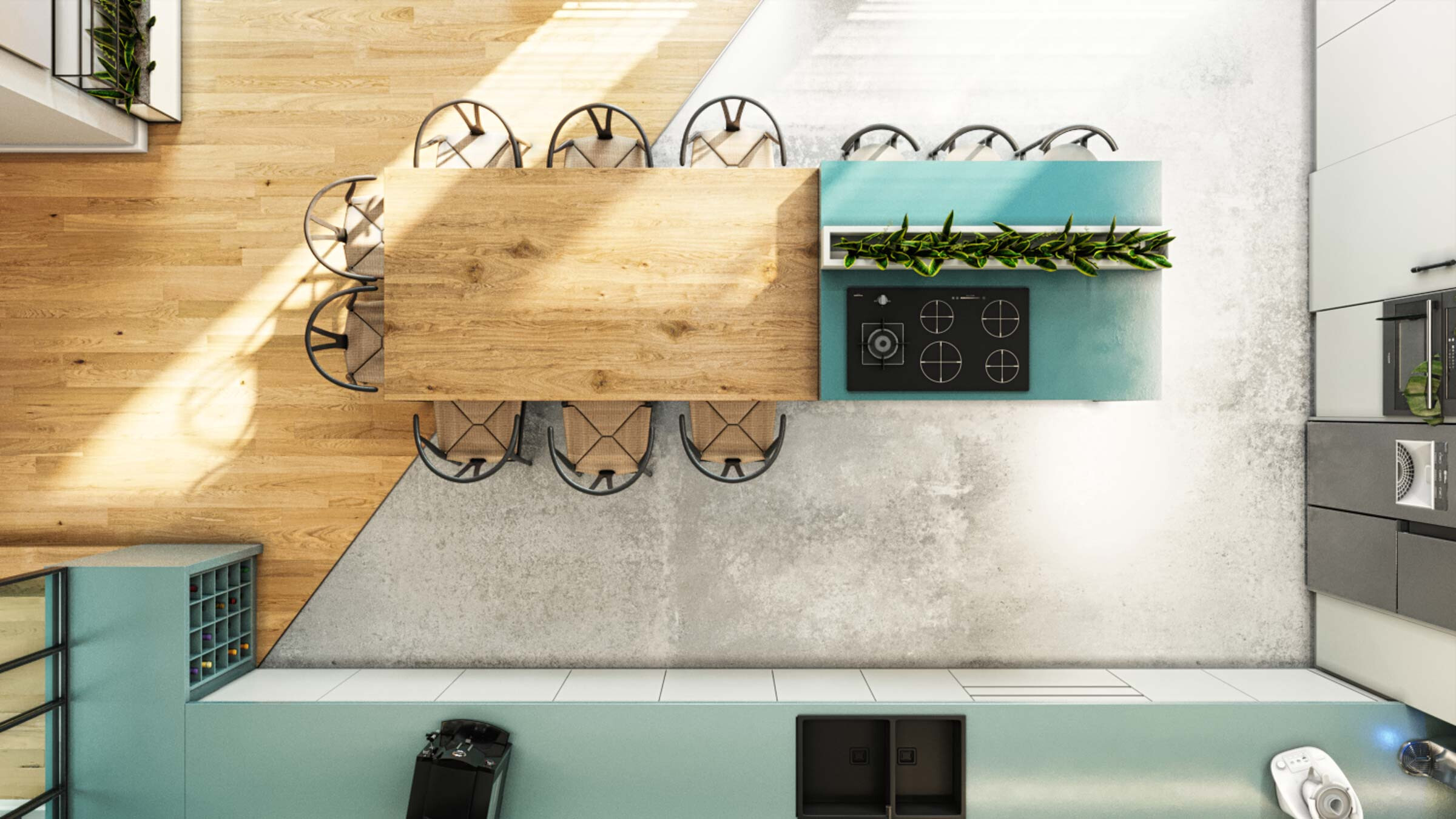 HC: What do you see for the future of architecture/interior Design?
GZ: I hope that the main focus in architecture for the following years will be on developing new materials that will utilize construction waste. It will also be interesting to see more architects interested in the traditional construction techniques with a sustainability aspect by default and find ways to combine those principles with the great potential new technologies offer.
HC: What advice do you have for young architects or designers reading this interview?
GZ: I would say that in our industry, being able to observe is fundamental. Construction & manufacturing details are all around us. Learn the meaning of all the lines you place on a drawing, and don't forget that inspiration can come anytime, anywhere.
Additionally, be patient in learning while working. Academic knowledge is important, but field experience is only gained with exposure and time.