There are trends that come and go. There are trends that are timeless, make people fall in love and last forever. Although they may seem fleeting, they are not outdated with time and are still present in interior design.
Trends, whether in terms of techniques, styles, colors or pieces, appear cyclically at the beginning of a new year, a new season, or certain stages of history. World events and social evolution drive them.
This doesn't mean that all new trends stay, but the truth is that some stay alive for a longer time. There are design trends that are eternal and continue to be present in interior decoration, such as woods, vintage touches or contrasting colors. Let's get to know seven design trends that you can bet on because they are eternal.
How important are trends in design?
We all remember the influence of the pandemic in practically all areas. But also in design, with the emergence of trends associated with comfort and functionality. Trends appear cyclically influenced by economic, political and social factors and cultural, scientific and environmental issues. In addition, there are also world events and celebrations, exhibitions in galleries or museums and even architectural projects that contribute to the emergence of trends.
For those who work with decoration and interior design, it is essential to be aware of trends and realise which styles, materials and colours will be most attractive to consumers. 
Want to know more about the latest trends for this autumn? These are the Autumn trends to create the most luxurious and exclusive interiors.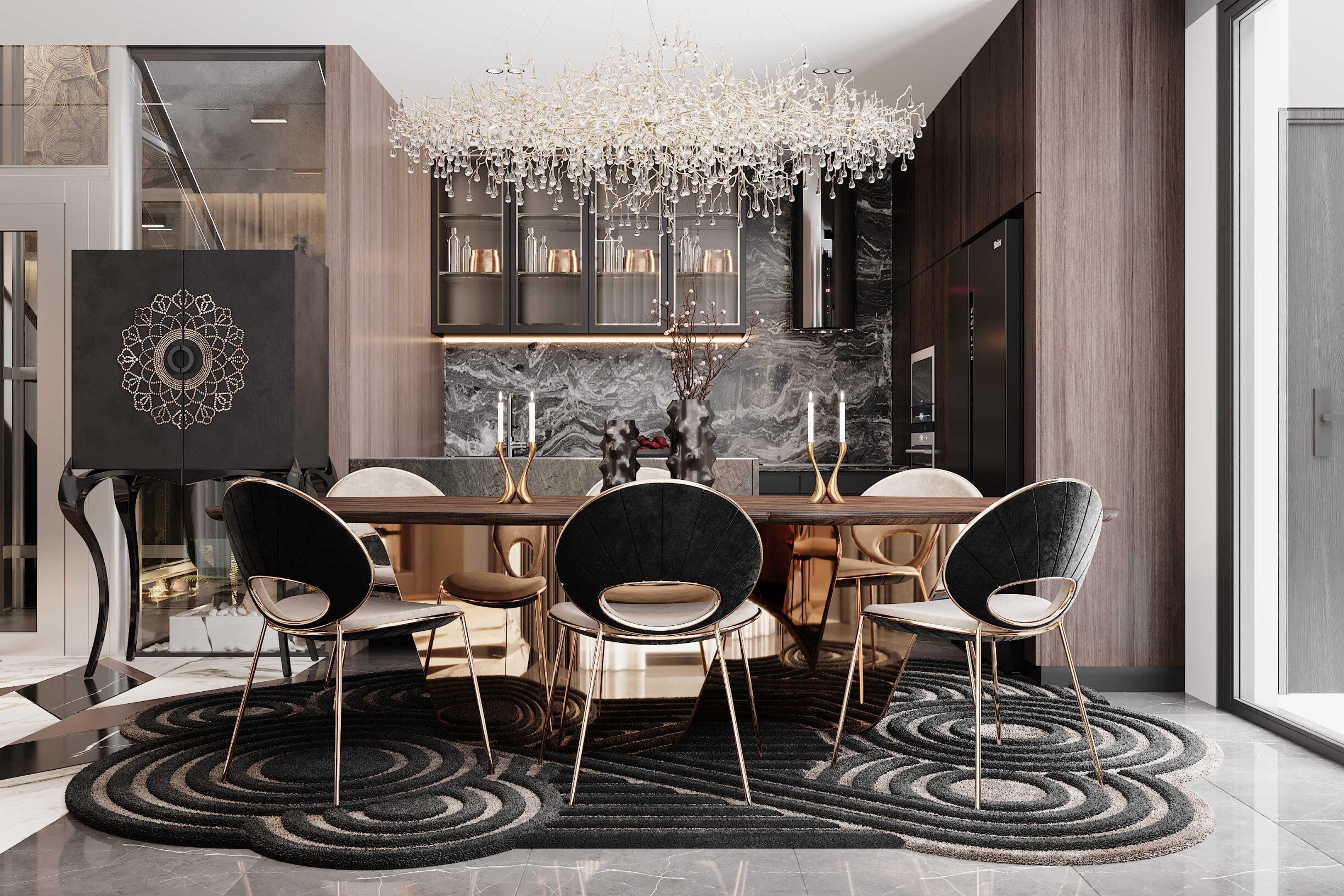 Although trends come and go at lightning speed in all fields, from fashion to technology to interior design, they are crucial to making more thoughtful, informed, and creative choices. "Design and decoration give the world something it didn't know it missed", said Italian architect Paolla Antonelli. In fact, interior design can be bold and innovative but can also make a difference. And that's what a trend is. It represents a new way of using tools and resources based on research and development. It brings new ideas, new conceptions, and new ways of applying techniques, and, in many cases, they end up evolving into more lasting versions of themselves. 
7 Design trends that will last forever
It may seem contradictory: trends are born to disappear. But some trends deserve your attention because they are timeless. Although they may seem fleeting, they remain alive over time, reinventing themselves and remaining an active part of the decor.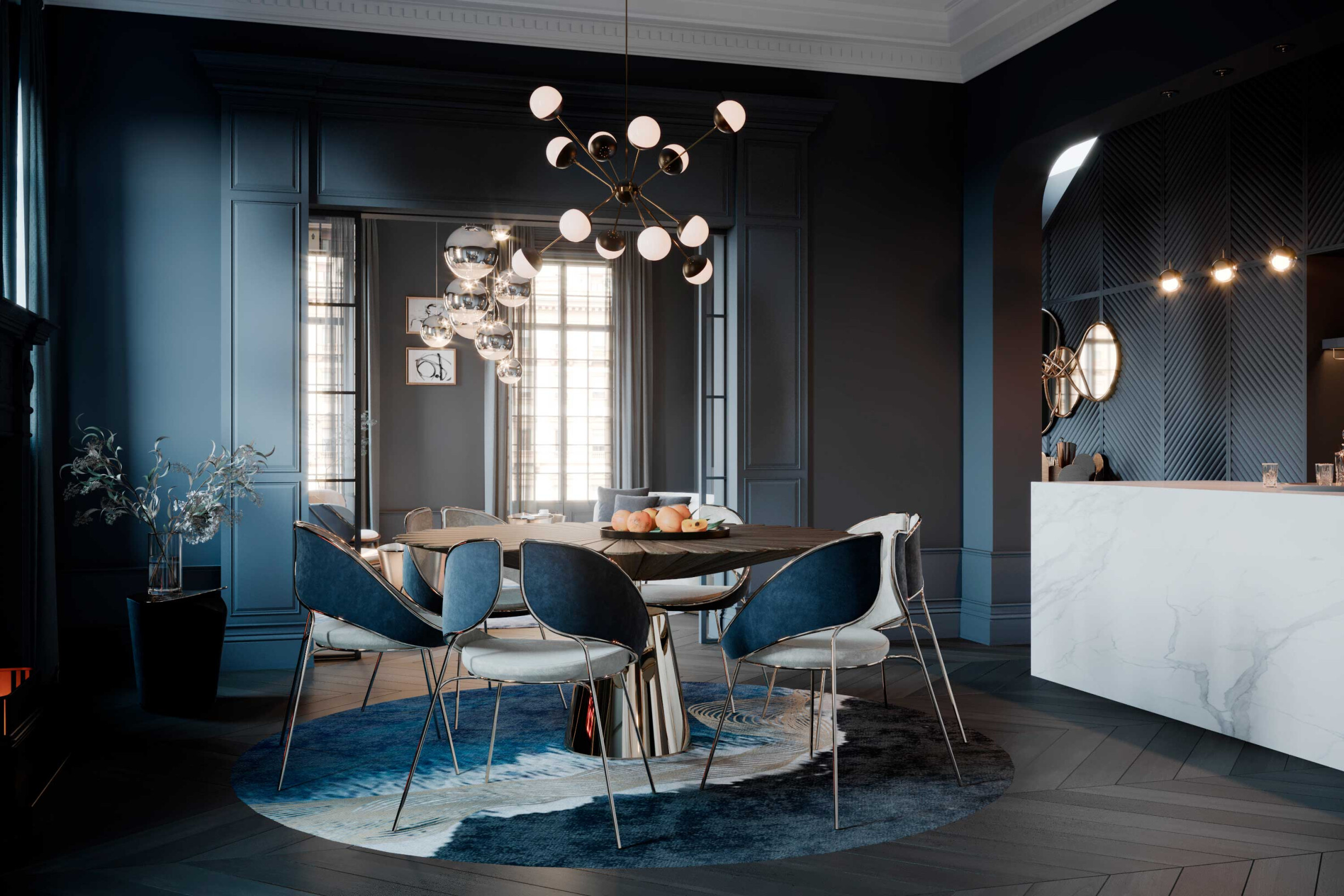 1. Wood Trend
Probably one of the trends that will never go away. Timeless with every new year or new season, wood is a material that reliably complements every style. The comfort and warmth that wood exudes guarantee you will never go wrong when choosing this type of piece. 
The physical characteristics of wood make it an eternal trend: density, colour, smell, hygroscopicity, dimensional stability, and thermal and acoustic insulation. In addition, wood is a noble and lively material capable of being used in the most diverse pieces. Whether more traditional, such as the Goathi dining table from the Traditional collection by ALMA DE LUCE, an impressive round table made by hand in walnut wood and finished in brass, or even more irreverent, such as the Uchiwa stool from the Symbol collection.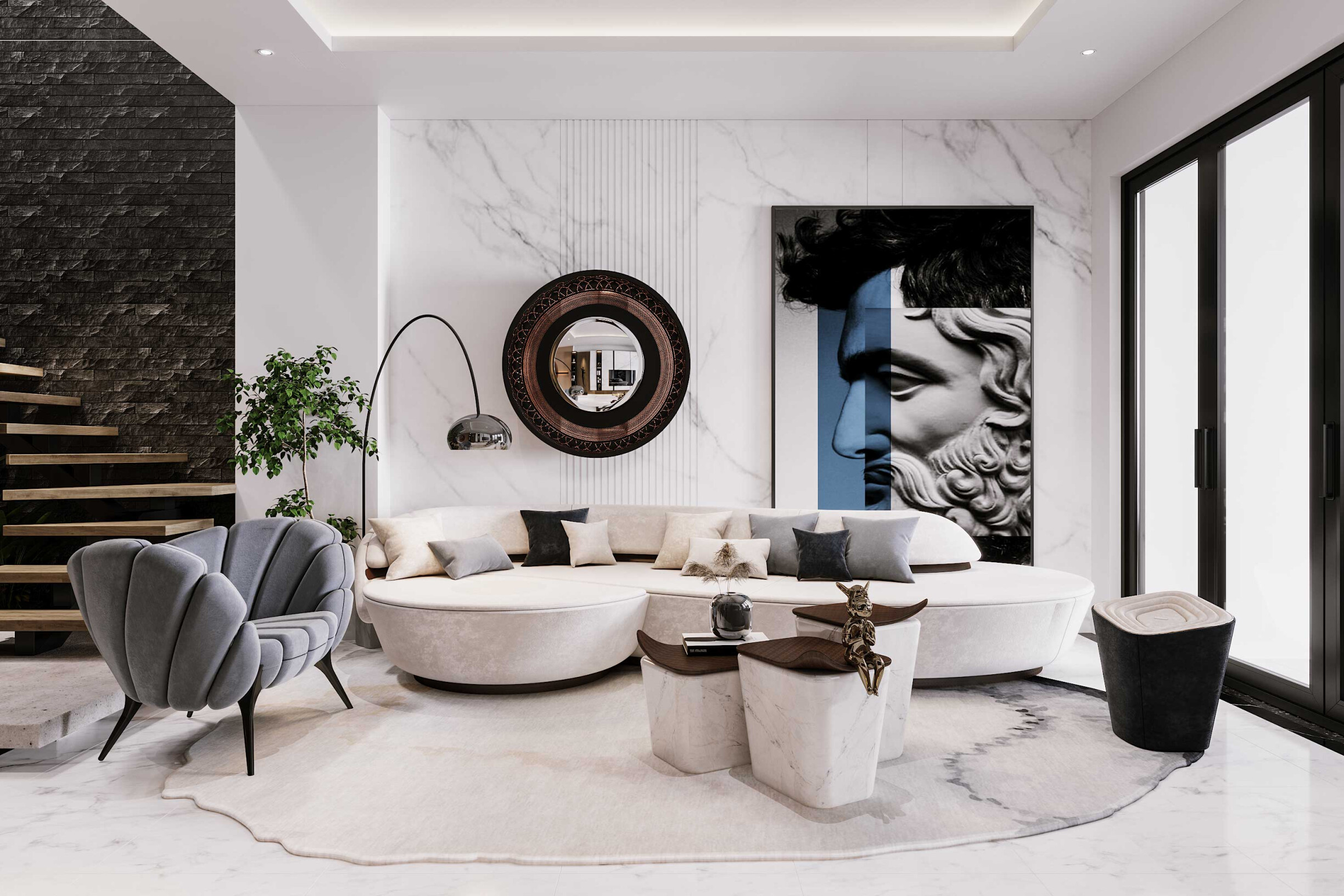 2. Upholstered Furniture
There's a reason why upholstered furniture is a timeless design trend: it's comfort. And at a time when the convenience of pieces is increasingly valued, this trend will undoubtedly continue very much alive.
Whether in a more classic decor or a more contemporary style, comfortable upholstered pieces have never gone out of fashion. One of them is the Rusak sofa from ALMA DE LUCE. This piece represents a sophisticated design with refreshing details that promise a touch of luxury and sensuality to any living room.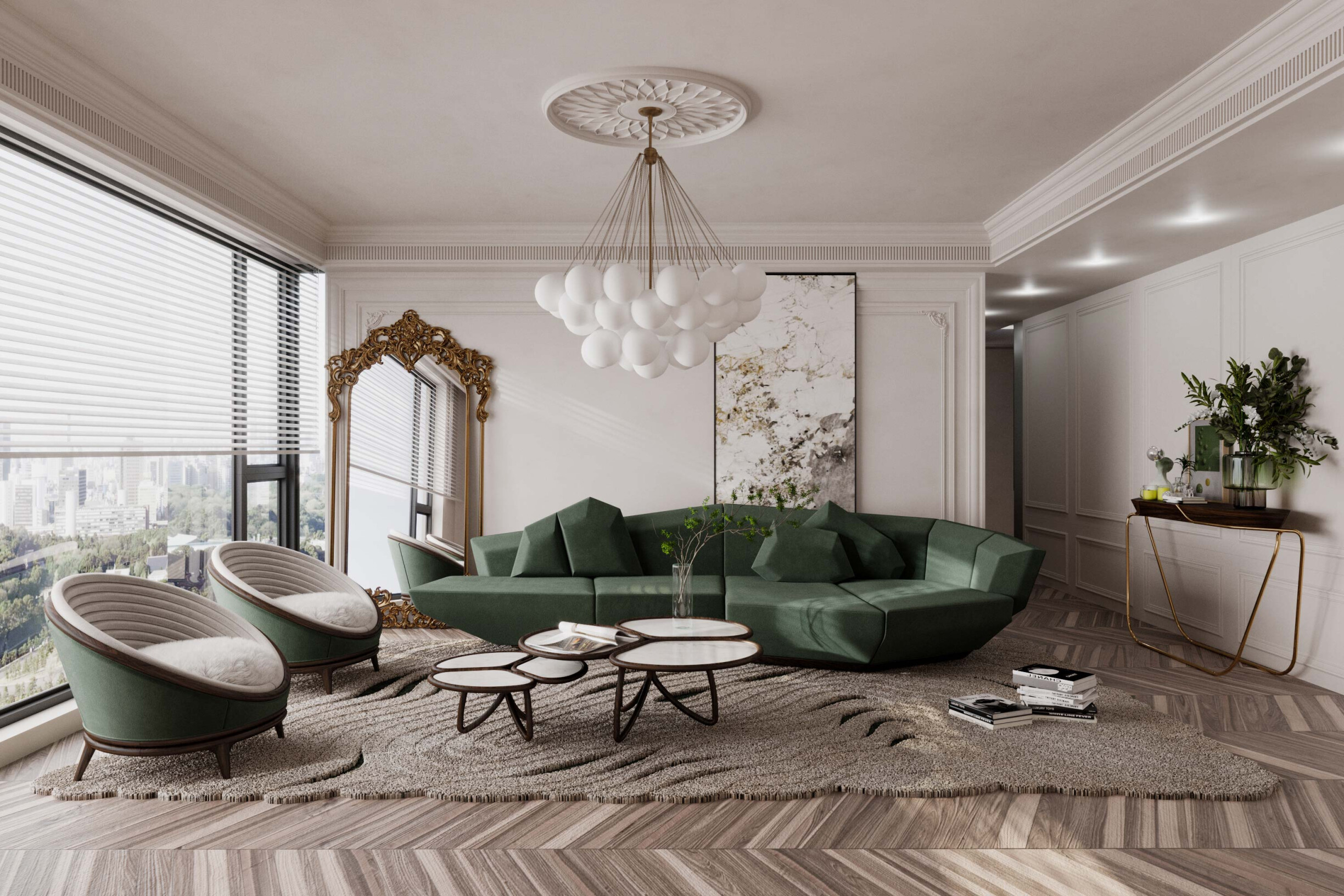 3. An elegant armchair
A comfortable, classic and elegant armchair fits into any room, whether a living room, an office or a bedroom. Its shapes and lines will always be the right choice, and that's why this is an eternal design trend that, from time to time, is reinvented with new shapes, colours or materials.
An armchair is a piece that adds a touch of elegance to a room. And usually placed near the sofa or in an empty corner of the room for comfort and decorative power, filling the space. In addition, it is the type of piece that can be applied in any decorative style, regardless of colours or styles. And the truth is that two armchairs can be so different that they give an extra touch to the same decor. Let's look at these examples: the Ndebele armchair by ALMA de LUCE is an elegant seating solution with walnut wood rings and legs that will be the focal point of any modern or contemporary living room set. The Phu Cau armchair encapsulates the best of modern design and a luxurious living room and will become your favourite dwelling in the house.

In a combination of contemporary, unique, bold, and elegant designs, you can find inspiration for armchairs that perfectly match your personality.



4. Tonal layering
Tonal layering is a simple and effective way to infuse colour into an environment. Tonal layering offers endless and enduring possibilities, although trends in the most popular or eye-catching colours may vary.
It is an approach that allows you to safely but innovatively use colours that will never go out of fashion. How? This is about mixing up textures and tones that look like they were almost made to sit alongside each other. Choose similar colour families, and you will have an everlasting design trend.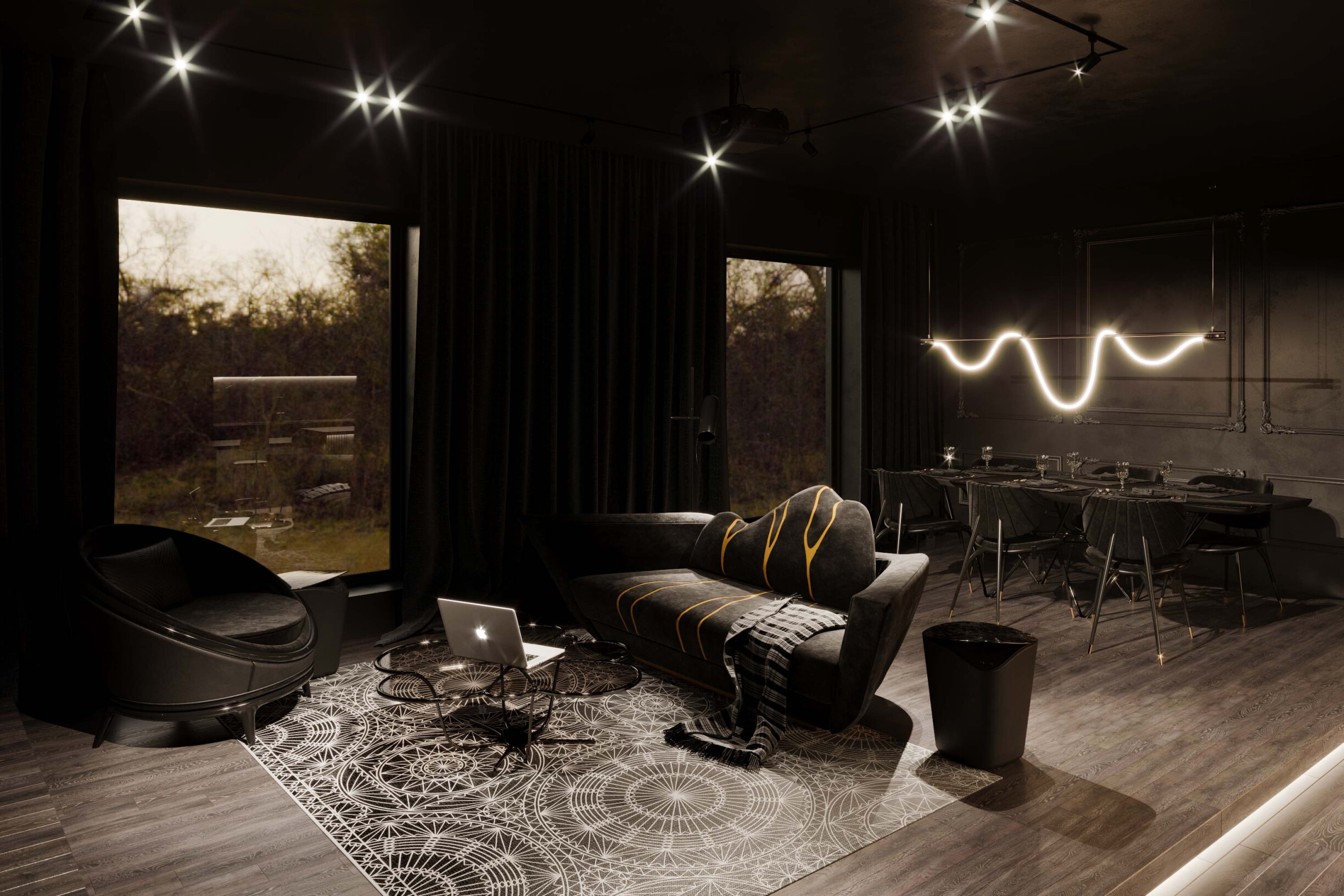 5. Dark furniture
Furniture in dark tones is a timeless design trend, whether as a trim colour detail or a full-colour decor. The truth is that furniture in certain shades can go out of fashion quickly, but dark colours will continue to be successful and age with the rest of the decor.
In addition, this type of piece provides a striking contrast. Furniture in dark tones makes the environment intimate and sophisticated and can be used in various areas of the house, giving each one a unique charm. For classic and luxurious interiors, the Naperon cabinet is a piece that will attract attention, with the manual inlay of 2072 Swarovski crystals in topaz colour. Another perfect solution is the Espigueiro cabinet from ALMA DE LUCE, an imposing darkened wooden display that challenges a tradition and cherishes it at the same time was born to be a must-have in any luxury living room.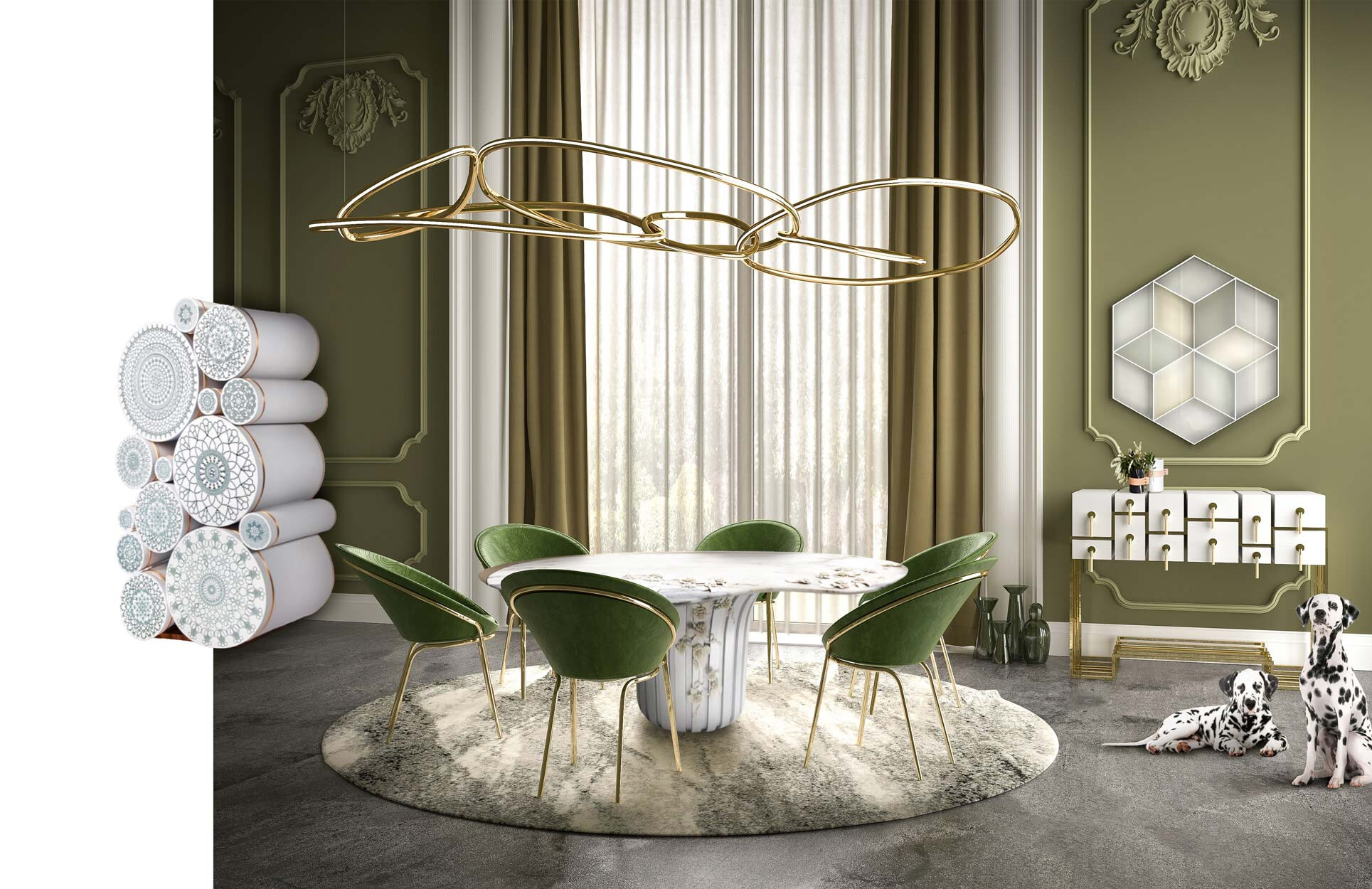 6. Vintages touches
Is there anything more timeless or elegant than vintage details? 
They resist the passage of time because they give personality to a room. They are well-built pieces with a history that adds warmth and elegance, often in a simple way. The options are endless, from furniture, mirrors and even decorative pieces that transport us to other times, as is the case of the Enxoval Cabinet of the ALMA DE LUCE Limited Edition collection, one of the most iconic design pieces in the world, which conveys a good memory with crystals Swarovski.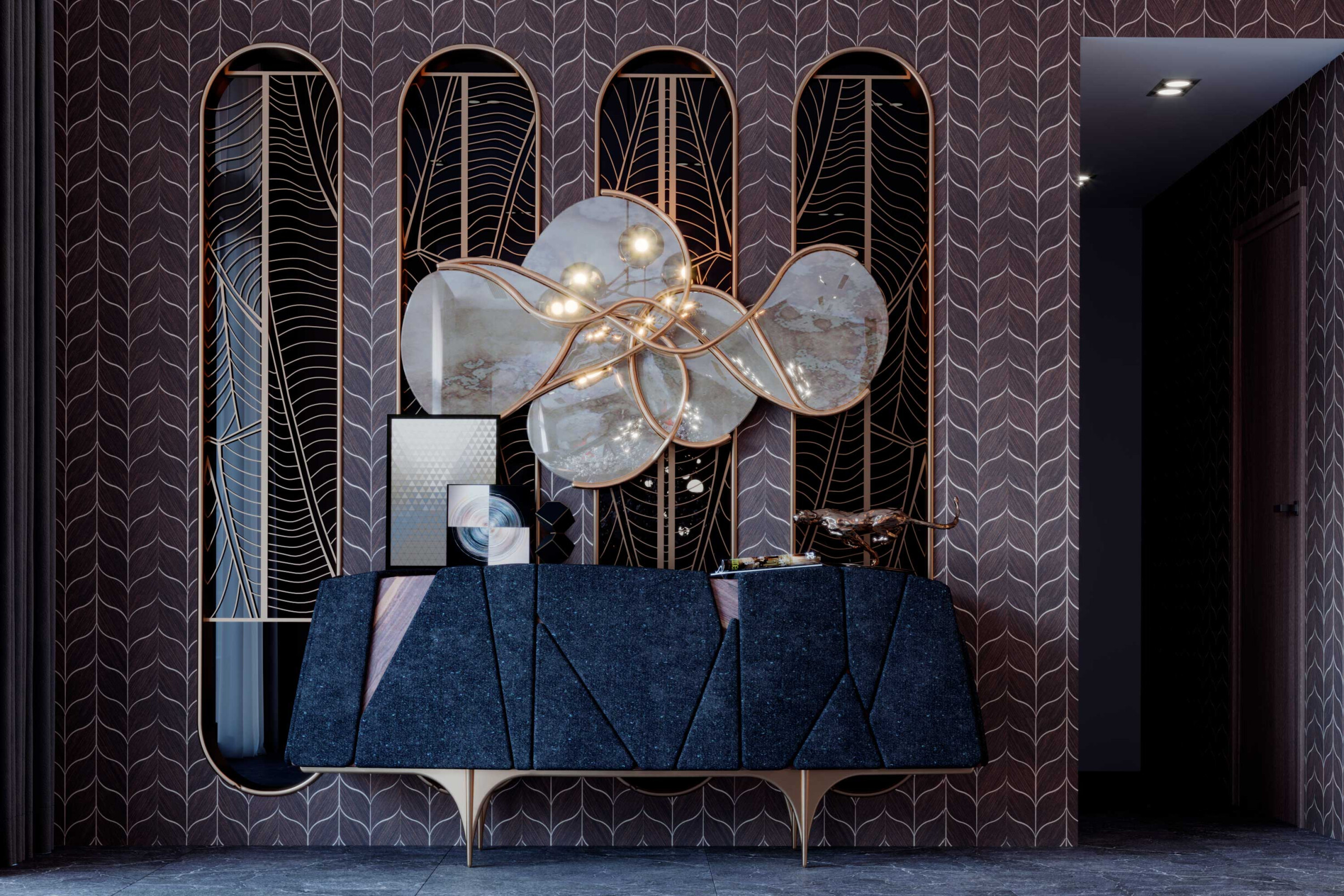 7. Golden details
In interior decoration, gold has a unique power that makes it eternal: it complements and elevates, in the best way, all the colours used in the decoration. It works almost like a neutral tone but with an excellence, sophistication and uniqueness that no other style offers.
Although it should be used sparingly, gold is an eternal design trend that conveys sophistication, nobility and elegance. And has the power to highlight objects with a minimalist design, such as the Meghalaya mirror from the Tradition collection by ALMA DE LUCE, that will add a sense of natural environment to the living room or hall. But if you prefer a more prominent piece in your decoration, you can choose the Haussmann cabinet, which, by its details in brass, will look great in a Haussmannian interior design style.



There is a trend that is a reflection of you
Which of these five trends is your favourite? There is always a trend that is the best reflection of you. Or also a combination of trends, Because you can suit these eternal interior design trends in different decoration styles. 
If you like our tips and ideas, stay tuned to our blog to receive more information and curiosities from the universe of architecture, interiors, and design!
You can also follow us on Instagram, Facebook, and Pinterest for all our updates.