A house is like a blank canvas. Here, the interior designer will be like a painter. It will give color, shape, and life to a space without personality. Transforming a house into a home goes far beyond simply choosing the furniture and decoration. This process will culminate in creating a space that embodies individuality, comfort, and personal expression. The search for strategies to turn this space into a refuge allows you to reflect your client's personality and identity, ensuring well-being and quality of life.
"Home is the most important place. My passion is to help people create beautiful and meaningful spaces in their home."
Joanna Gaines, American interior designer, author, and businesswoman
Transforming a house into a home means more than hiring an architect or an interior designer to consider the decoration. No universal formulas guarantee that you will always get it right. Each client, each project, and each space requires different things.
Therefore, small details and conscious choices can make all the difference in this transformation journey, such as lighting, color palette, or furniture.Therefore, we will discover powerful and inspiring strategies to transform a house, where every corner conveys feelings and sensations.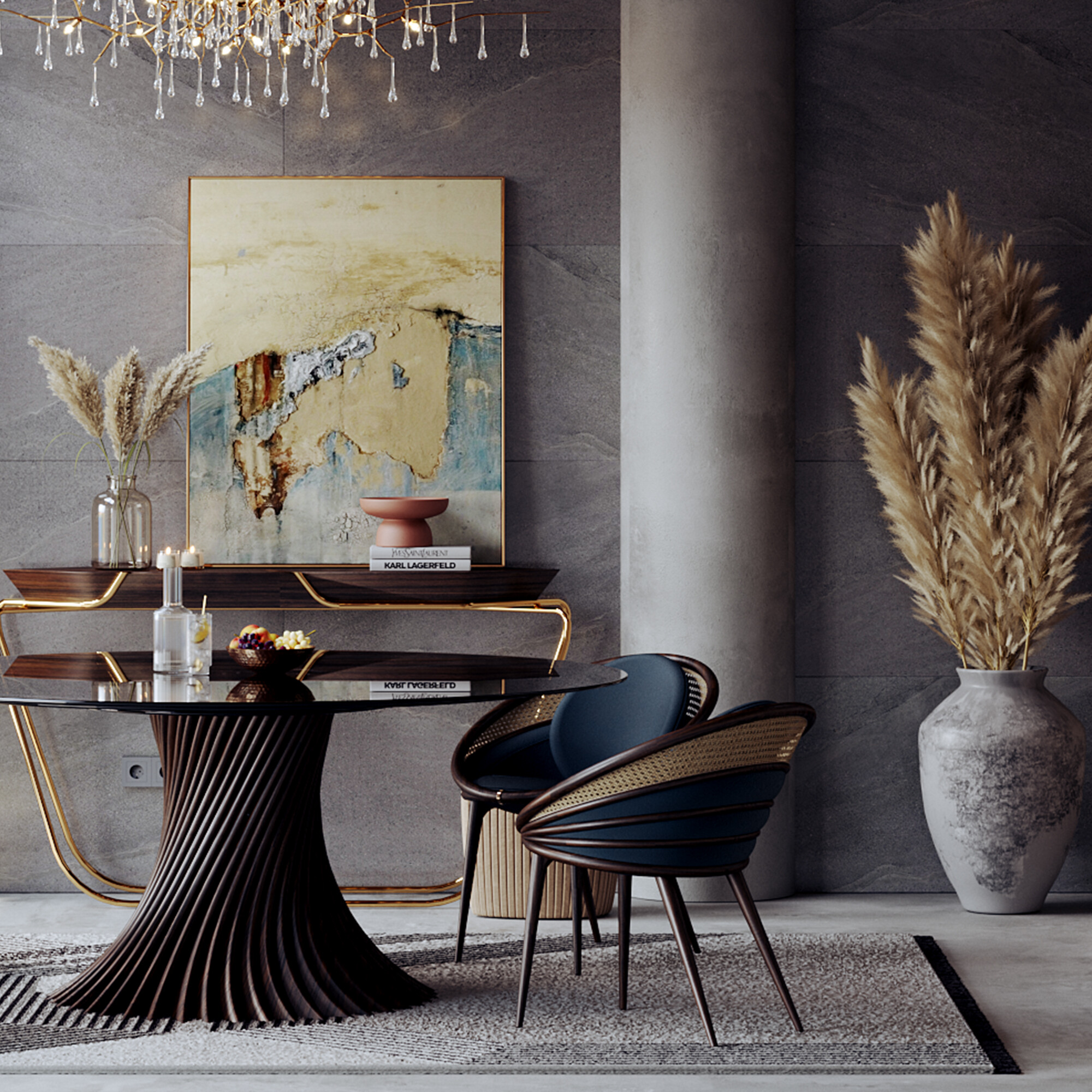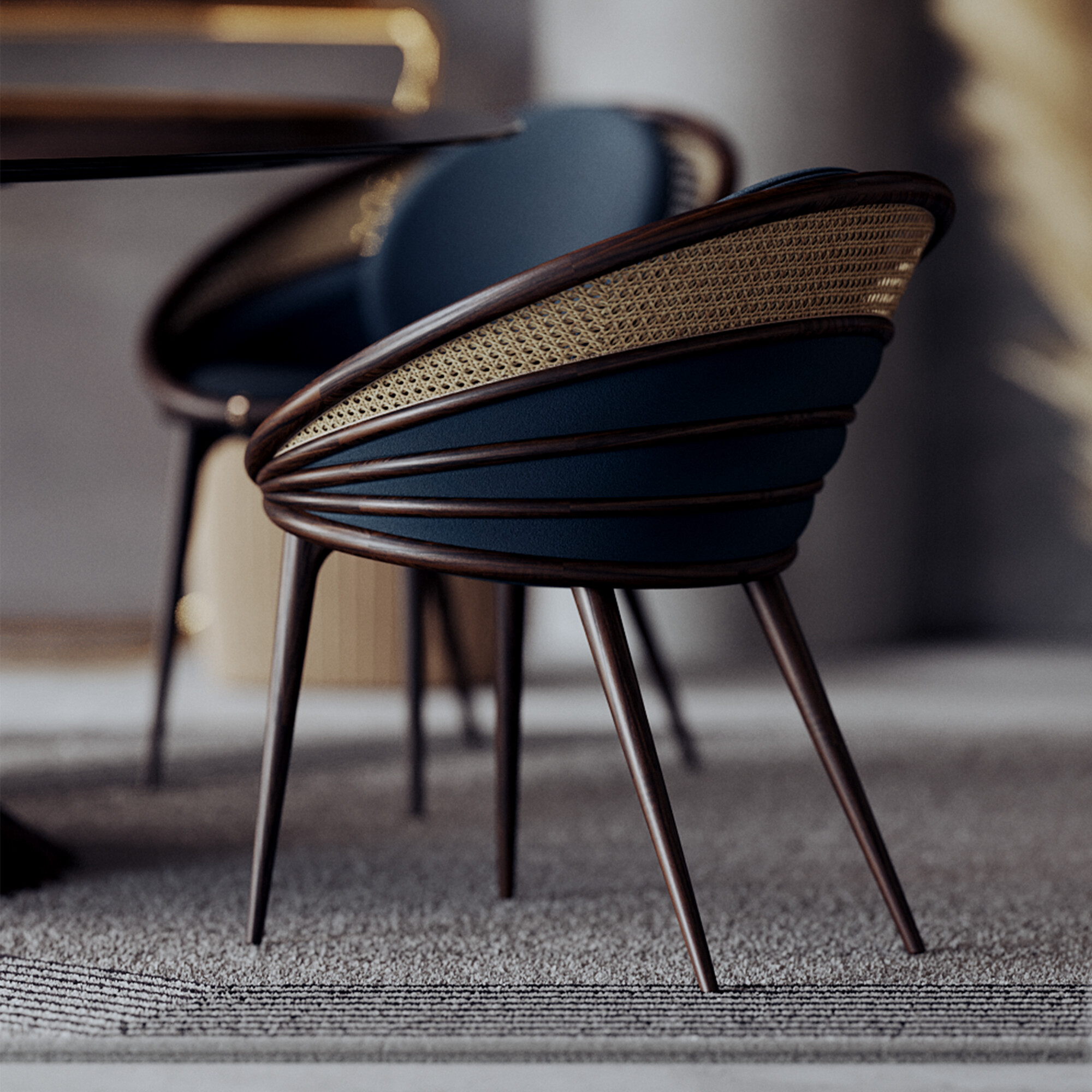 Comfort and identity: the pillars of a welcoming home
Comfort and identity are the fundamental foundations of building a welcoming home. More than four walls, a project becomes a home when it can offer comfort in all its dimensions and reflect the unique identity of its residents. As an interior designer, this is your role: to bring the personality and identity of those who live there into the home.
Comfort goes beyond the material aspect and transcends the physical sensation of warmth. It relates to the emotional atmosphere and well-being that a room provides. Whether through details as simple as soft pillows, fluffy rugs, or warm blankets, but also with ergonomic furniture or soft lighting. Several elements create a feeling of physical comfort and, consequently, emotional comfort. On the other hand, creating spaces that invite relaxation, such as leisure areas and comfort zones, enhances the feeling of coziness.
When we talk about identity, we talk about personality. It's what makes a home unique and authentic. Personality is noticeable in decoration choices, furniture arrangement, colors, and textures. Every detail must tell a story; it must not be random and must reflect the residents' tastes, experiences, and aspirations. Identity is expressed in small details, photographs of memorable moments, inherited objects, or pieces of art that reflect the tastes and history of the residents.
By merging comfort and identity, a home goes far beyond functionality. It is a space with a sense of belonging where your customers will feel they are in a place that truly represents who they are. Ultimately, the genuine concept of personalized interior design focuses on creating unique, bespoke spaces that meet each client's needs, preferences, and personality. 
Therefore, if your goal is to transform a house into a home, finding  the perfect balance between physical and emotional comfort is crucial.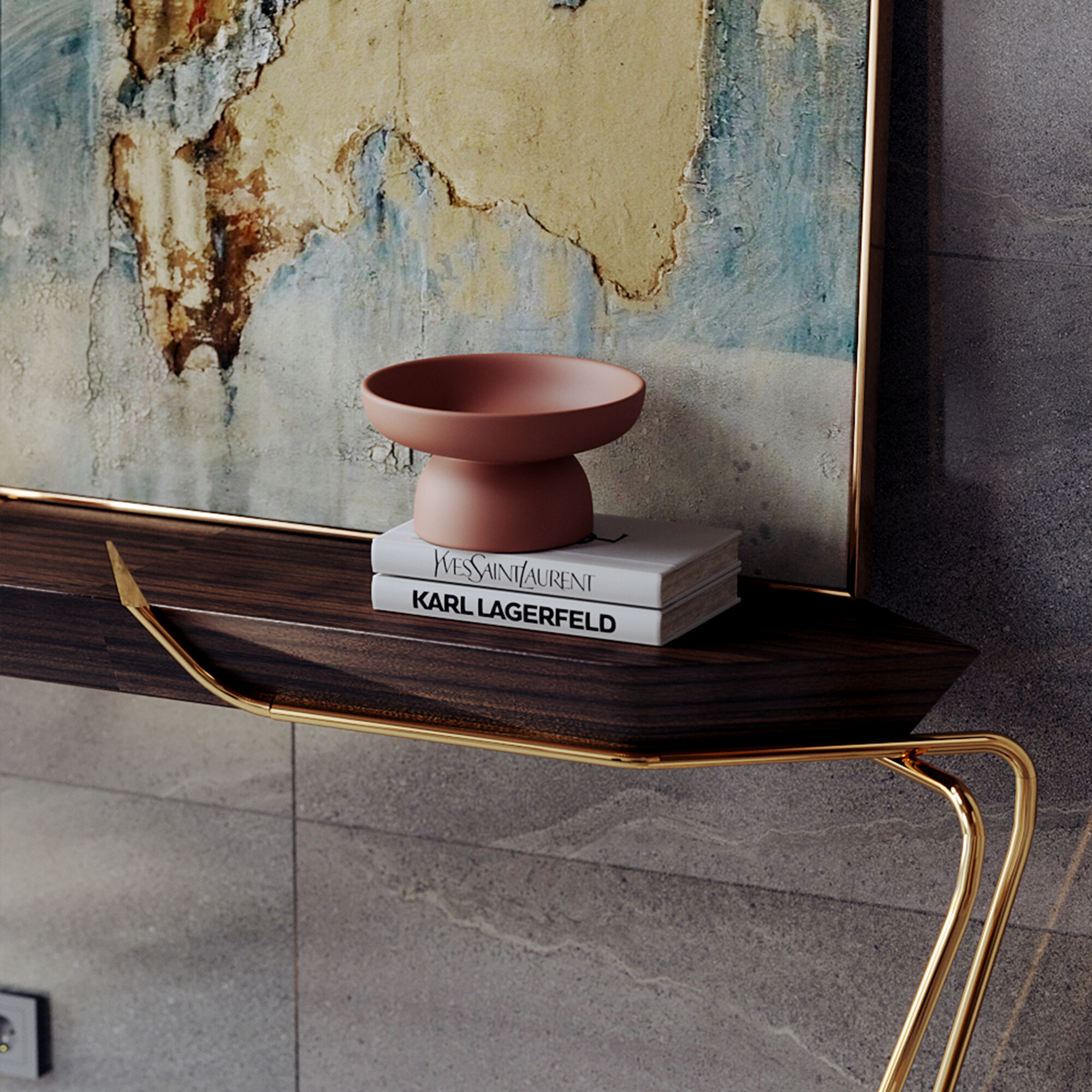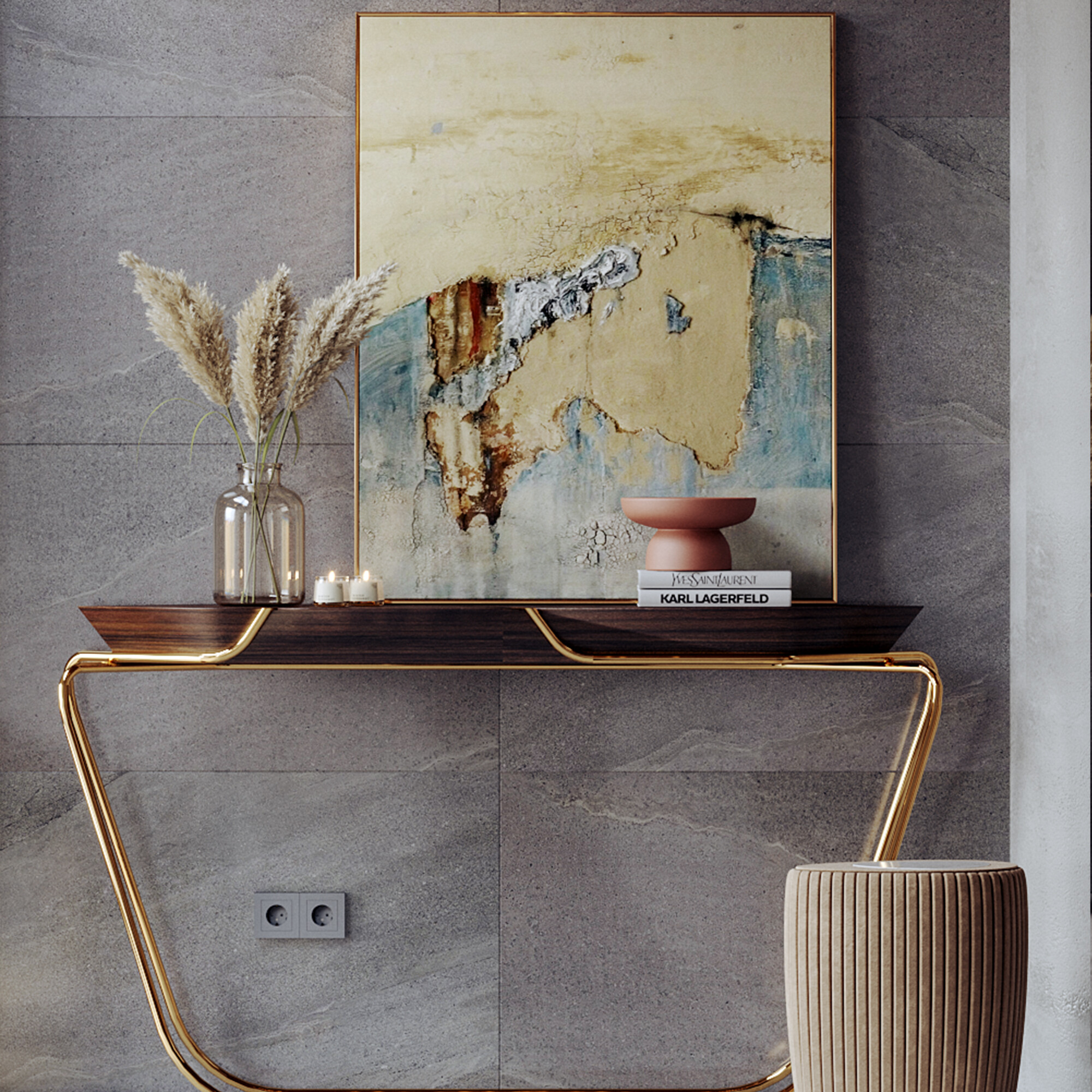 How to choose a decorative style that reflects the client's personality?
Choosing a decorative style that reflects a client's personality involves deeply understanding their preferences, lifestyle, interests, and aspirations. Firstly, it is essential to know the main decorative styles. Afterwards, there are some strategies and steps you can follow to help identify a decorative style that is truly representative of your client's personality.
Get to know the client: only with a detailed conversation to understand their personal tastes, hobbies, favorite colors, cultural and social influences, and experiences will you be able to understand their style preferences.

Analyze the area and available physical space, namely the architecture of the area and existing characteristics.

Assess the client's cultural context and lifestyle.

Explore visual references and trends, understanding which decorative styles the customer can identify with.

Create moodboards that represent different decorative styles based on the information obtained so the client can visualize and choose elements that align with their personality. A moodboard is a plan of images, colors, pieces and inspirations to guide you to the final result. If you need to learn how to make a moodboard, we give you 6 tools to visualize your ideas. 
By following these steps and working in close collaboration and communication with your client, you can identify and apply a decorative style that reflects your personality, transforming a house into a home.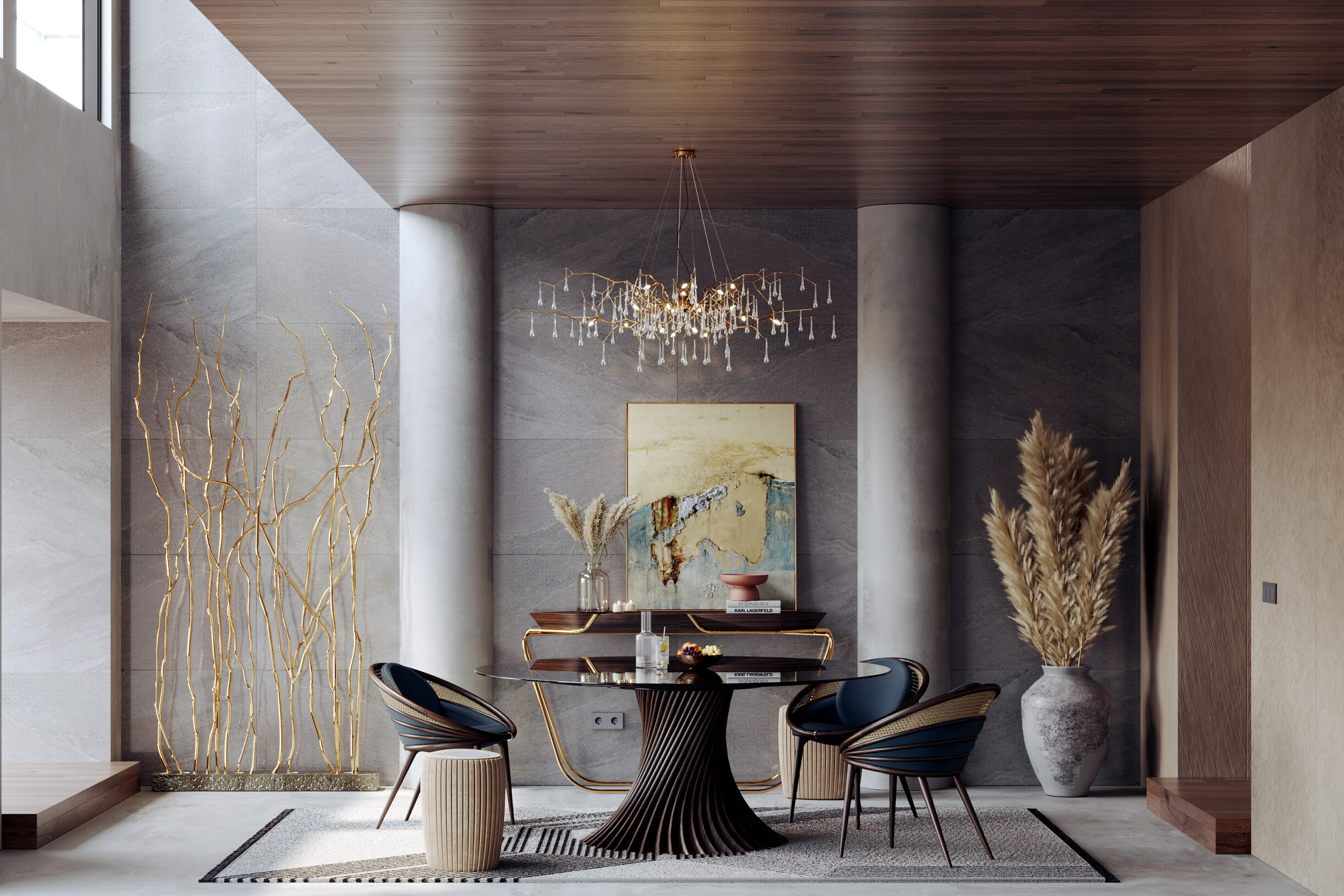 6 elements that transform a home
Transforming a project into a welcoming and personal home goes beyond simple decoration, as we have already seen. It involves harmony between elements that combine to create a comfortable space with identity. Six key elements are fundamental in this transformation, providing an inviting and meaningful atmosphere.
1. Lighting
Lighting plays a crucial role in creating ambiance. Natural light brings life to the space, expands its dimensions, and offers a feeling of freshness. Complementing natural light with artificial light allows you to create a dance of shadows and brightness that can be adjusted to each occasion. This is a way to add light layers and create welcoming atmospheres in different areas of the home.
2. Furniture
The choice of furniture defines the style and influences the comfort and functionality of the spaces. Well-selected and appropriately positioned pieces add aesthetic beauty and offer comfort and practicality.
Therefore, the choice between different options must be based on each project's comfort, functionality, and decorative style. Incorporating a sofa like Rusak from ALMA de LUCE or the Al-Hijr modular sofa is entirely different.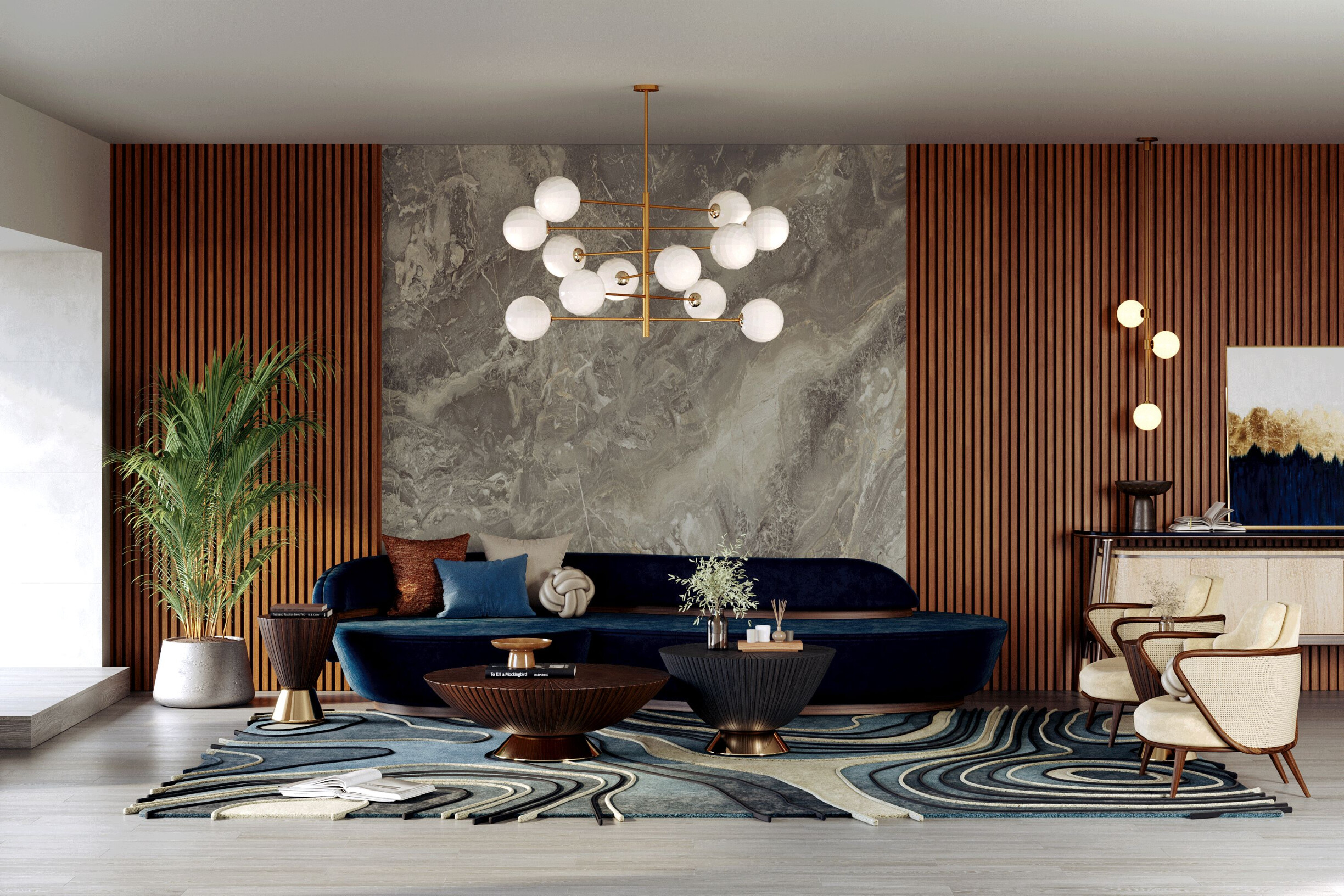 3. Color palette
Selecting the color palette is essential to establishing the desired atmosphere. Neutral colors can provide tranquility, while vibrant tones add energy. The balance between colors creates a feeling of harmony and coherence throughout the space.
When used correctly, the color palette changes a person's perception of a room. Therefore, the color palette is essential, highly valued, and studied by architecture and decoration or interior designer professionals. If you want to learn how to choose the color palette for your project, we give you all the tips.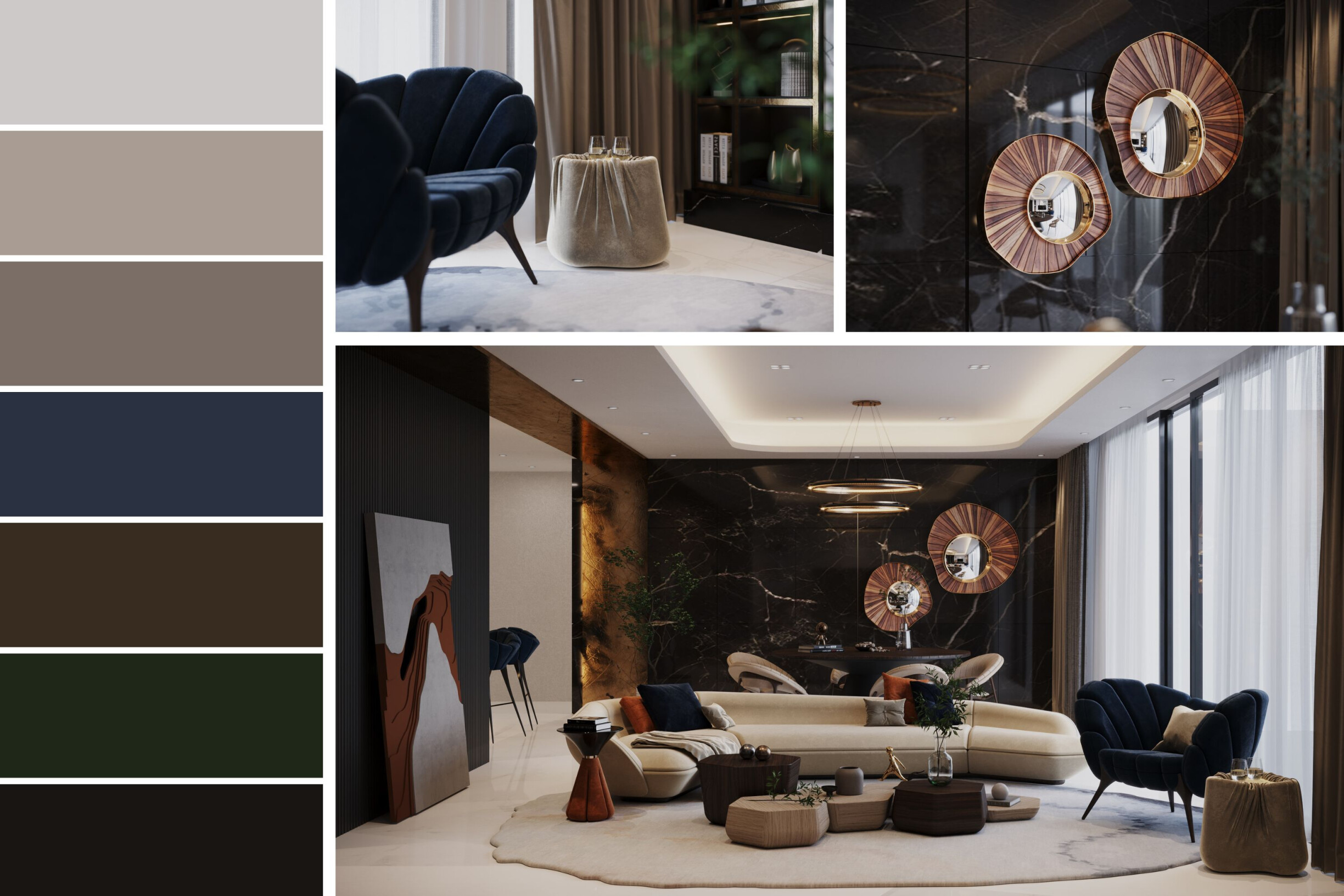 4. Personal details
Personal details, such as photographs, objects of sentimental value, or works of art, add emotional depth to the room. These elements tell stories and add a unique touch to the decor, making the space more welcoming and personal. These personal details  can transmit soul to a room.
But, if your client doesn't have any of these personal treasures, you can choose pieces that have a soul due to his creative process. For example, the cabinet Espigueiro from ALMA de LUCE is a cabinet that embodies the traditional Portuguese style in its wooden detail slats while capturing glimpses of irreverent and modern features in its straight and clean lines. It takes us to the granaries, common in the North of Portugal, used to dry the coarse corn. It is a piece that conveys soul and will make a difference in traditional or even contemporary decor.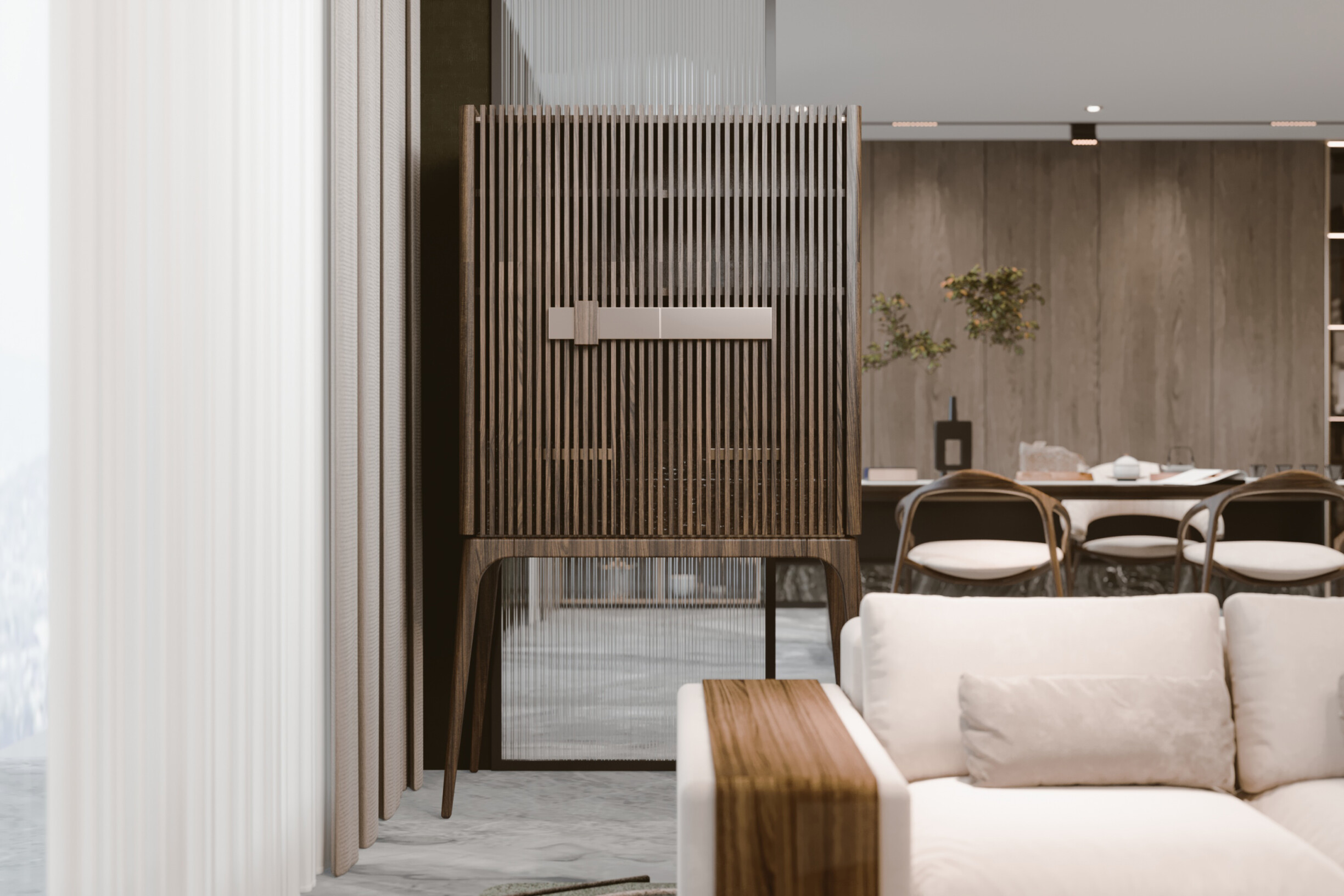 5. Comfort areas
Creating areas of comfort is essential for a welcoming home. Reading corners, relaxation spaces, or well-defined social areas allow residents to enjoy tranquility and intimacy at home.
You should invest in solutions such as sofas, armchairs, comfortable rugs or bookcases with attractive details, such as the Anta da Arca bookcase from ALMA de LUCE. Hand-crafted and assembled by our experienced artisans, this deluxe piece features impeccable details and multiple shelves, adding practicality and elegance to the living room or home office.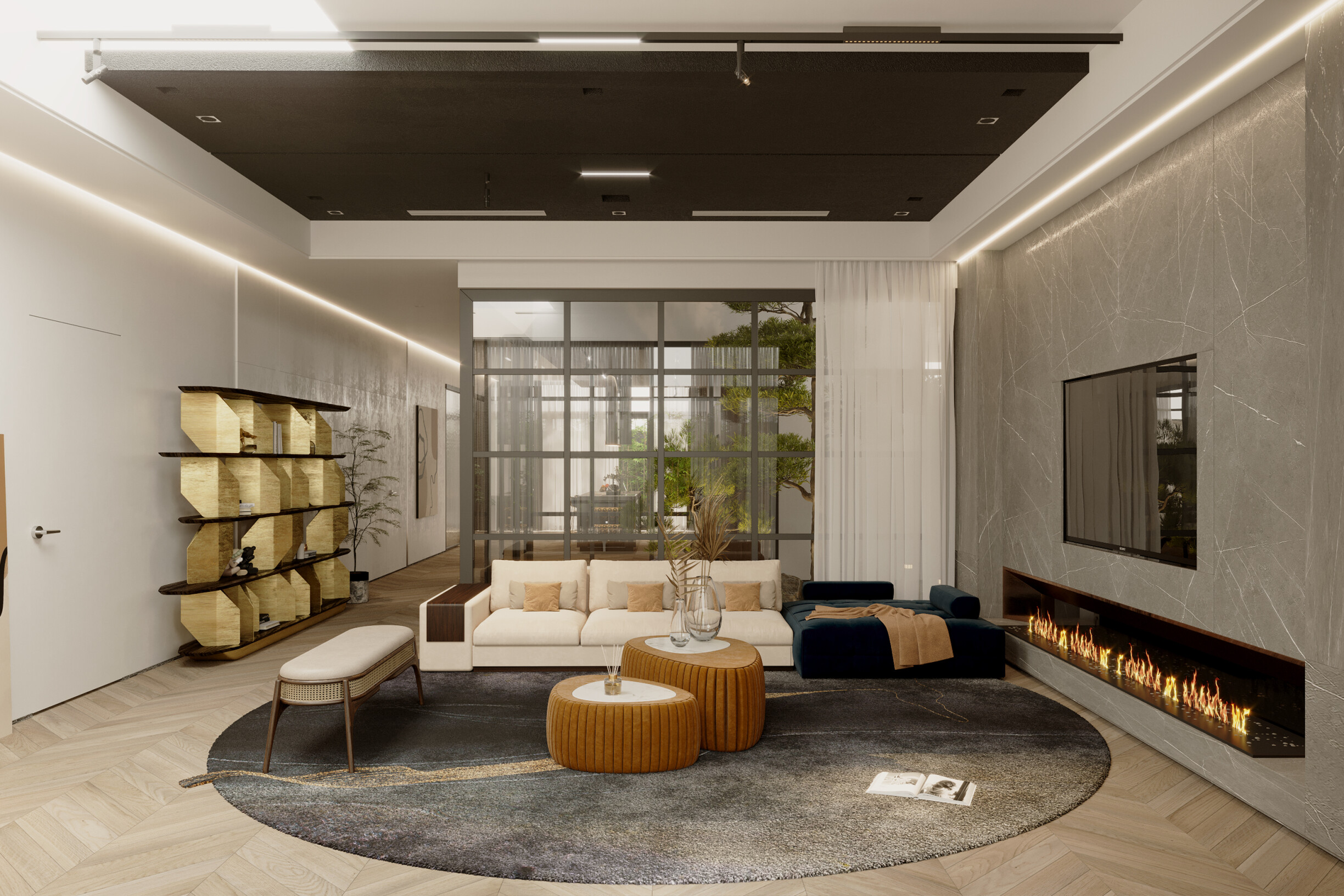 6. Nature
Integrating natural elements, such as plants and organic materials, brings a feeling of connection with nature to the home's interior. In addition to adding aesthetic beauty, these elements purify the air, absorb heat, and make the area cooler, promoting well-being. Biophilic design goes beyond aesthetics by incorporating elements such as plants, natural materials, and daylight, offering numerous benefits for individuals and the environment.
If your client is not fond of natural plants indoors, you can establish that connection with nature using organic and natural materials, such as marble or wood. For example, the Dom Sebastião sideboard from ALMA de LUCE, stands out for its top in Estremoz white marble.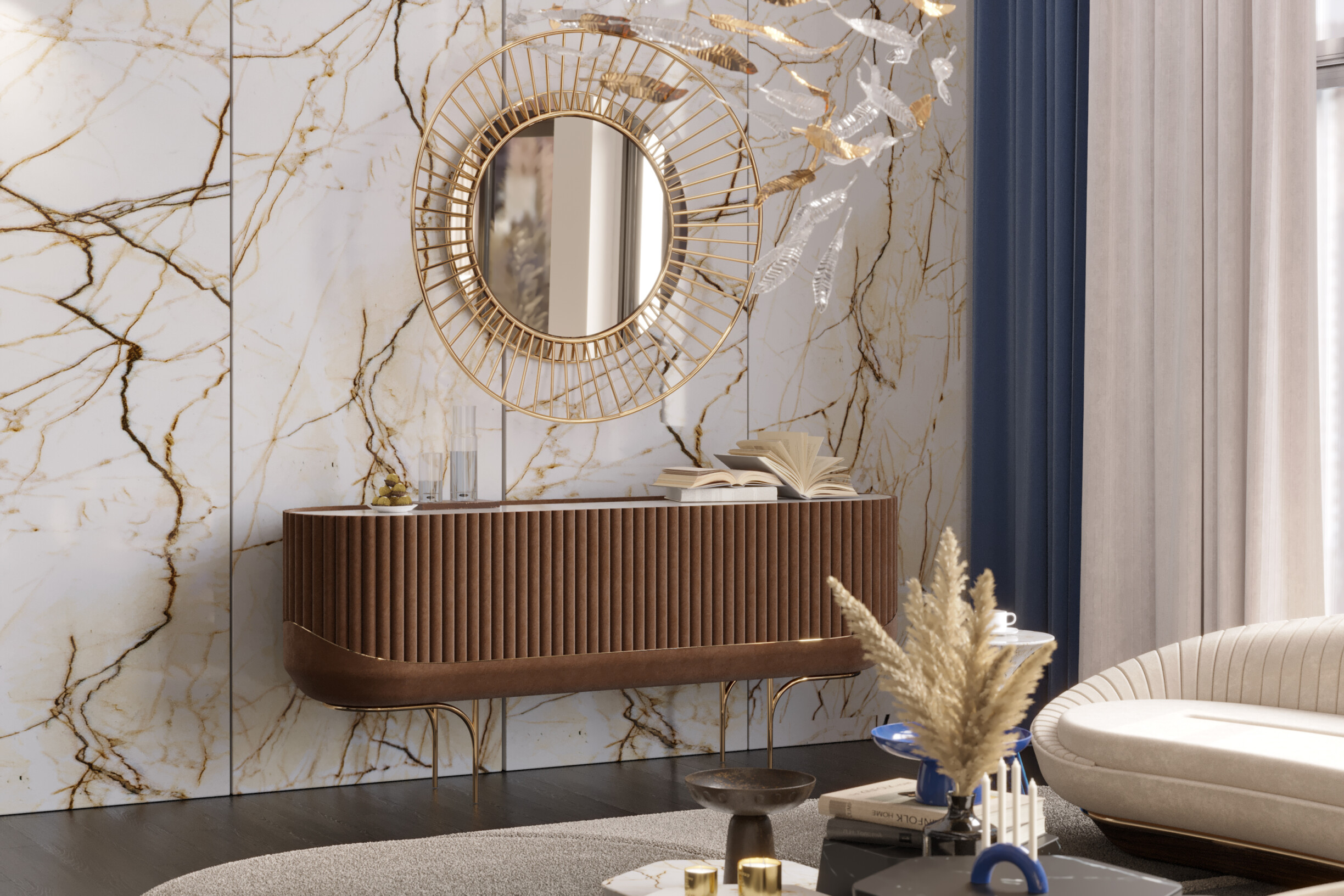 A home transformation project
Our strategies are not just a guide. They are an inspiration to start offering your clients the creation of spaces with personality, comfort and that tell stories. Because the true essence of a home lies in the ability to transform a simple room into a refuge where the heart feels at home.
Did you like our tips? In our blog, you have more information and curiosities about architecture, interiors, and design!
For all our updates, you can also follow us on Instagram, Facebook, and Pinterest.