A house is not truly a home without a sofa. Not only is it one of the essential pieces in the decoration of a room, but it is also a fundamental element to guarantee comfort, coziness, rest and relaxation in one of the essential rooms in the house.
Much more than an object that visually impacts the environment, the sofa interferes with people's quality of life.
It's not just about the beauty of the space but about taking advantage of the room to provide well-being, combining design, comfort and practicality.
In a living room, the sofa makes all the difference. It is the room where you relax, receives visitors, and enjoy moments with family and friends. Therefore, it is one of the stars of the decoration of this division. That's why it's essential to be extra careful before choosing a sofa. With hundreds of materials, sizes and color options available on the market, paying attention to a few details is essential.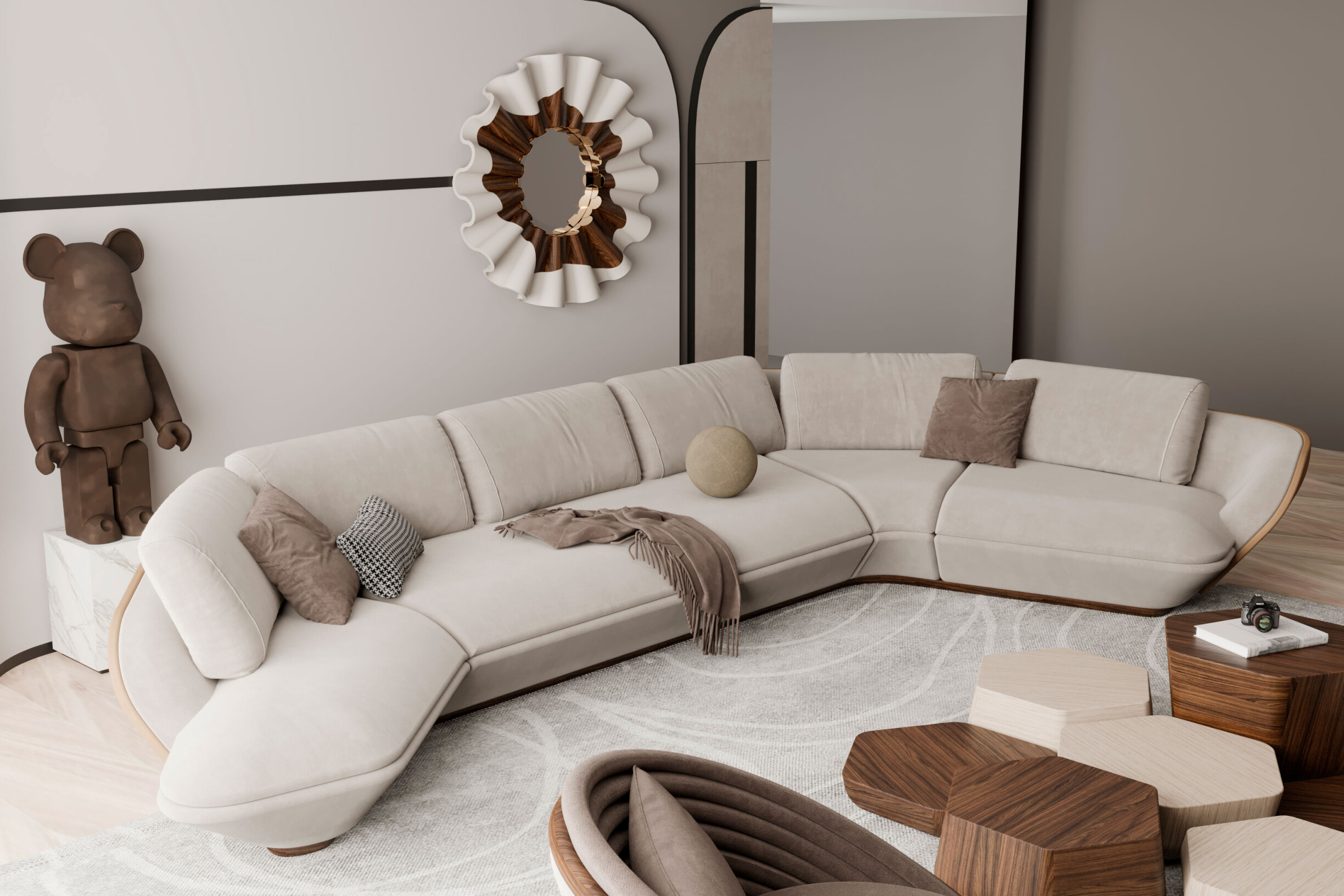 How to adapt the choice of sofa to the decoration of the room
When choosing the sofa, there are no wrong options. The right choice will always depend on a few factors: your tastes, your personality, your needs and the style of decoration of the room. Neutral or colorful colors? L-shaped, with chaise-longue or rectangular? Both are viable choices. Everything is possible.
First, you must adapt the choice of the sofa to the rest of the decor of the living room. A couch in brown or beige, for example, adapts more easily to any style. You should also think that a white sofa can be more challenging to clean, and a black sofa can make the environment too dark if there are no other points of light. In monochromatic decorations, a colored sofa, such as the Al-Hijr sofa from ALMA DE LUCE's collection, can bring life, harmony and a lot of personalities to a room, even if they are more challenging to combine.
More than just choosing a beautiful sofa, the trick is to harmonize the environment and ensure comfort. If you need inspiration for your living room, here is a book of inspirations for you to create the most perfect and stunning living rooms.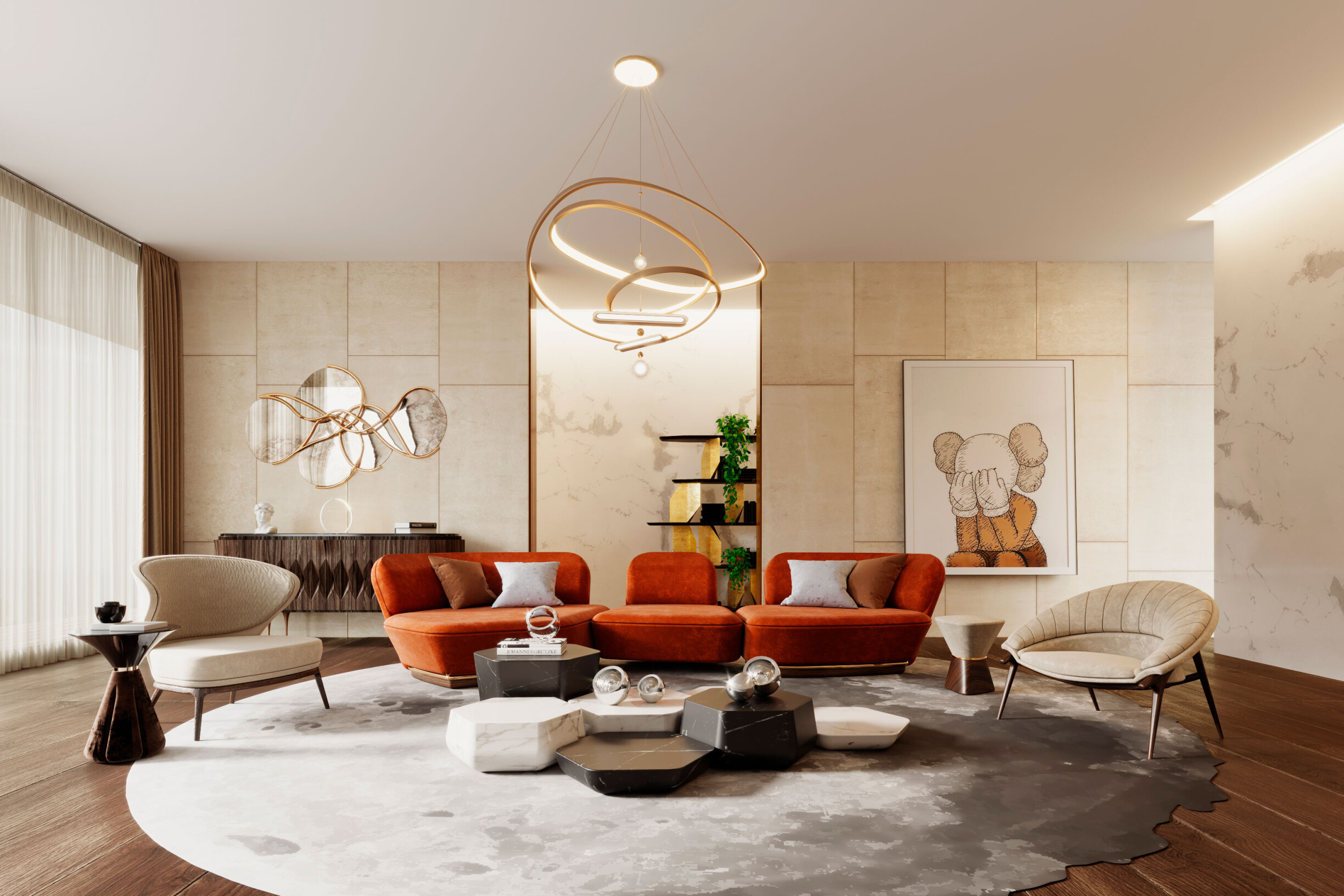 Six steps to choose the perfect sofa
"Furniture is needed for practical reasons, and because it must be there, it may as well be as pleasant as possible to look at, and in a less definable psychological way, comforting to the spirit."
Edward J. Wormley
Not only is it essential for practical reasons, but a sofa can give a new life to the living room. So, an option that is pleasant to the look the comforting to the spirit will be the perfect sofa. Want to know some fundamental steps to reach this? Keep reading.
1. Assess sofa size and available area.
The first step should consider the space available to place the sofa in the living room, as you should only buy a small sofa for a small area or a sofa that is too small for a large extent. How do you know which sofa size is right? Analyze three aspects: how many people will regularly sit on the sofa, its main uses and the area available in the room.

Based on these factors, choose a sofa that is wide enough to leave an area for movement and with a depth that is comfortable.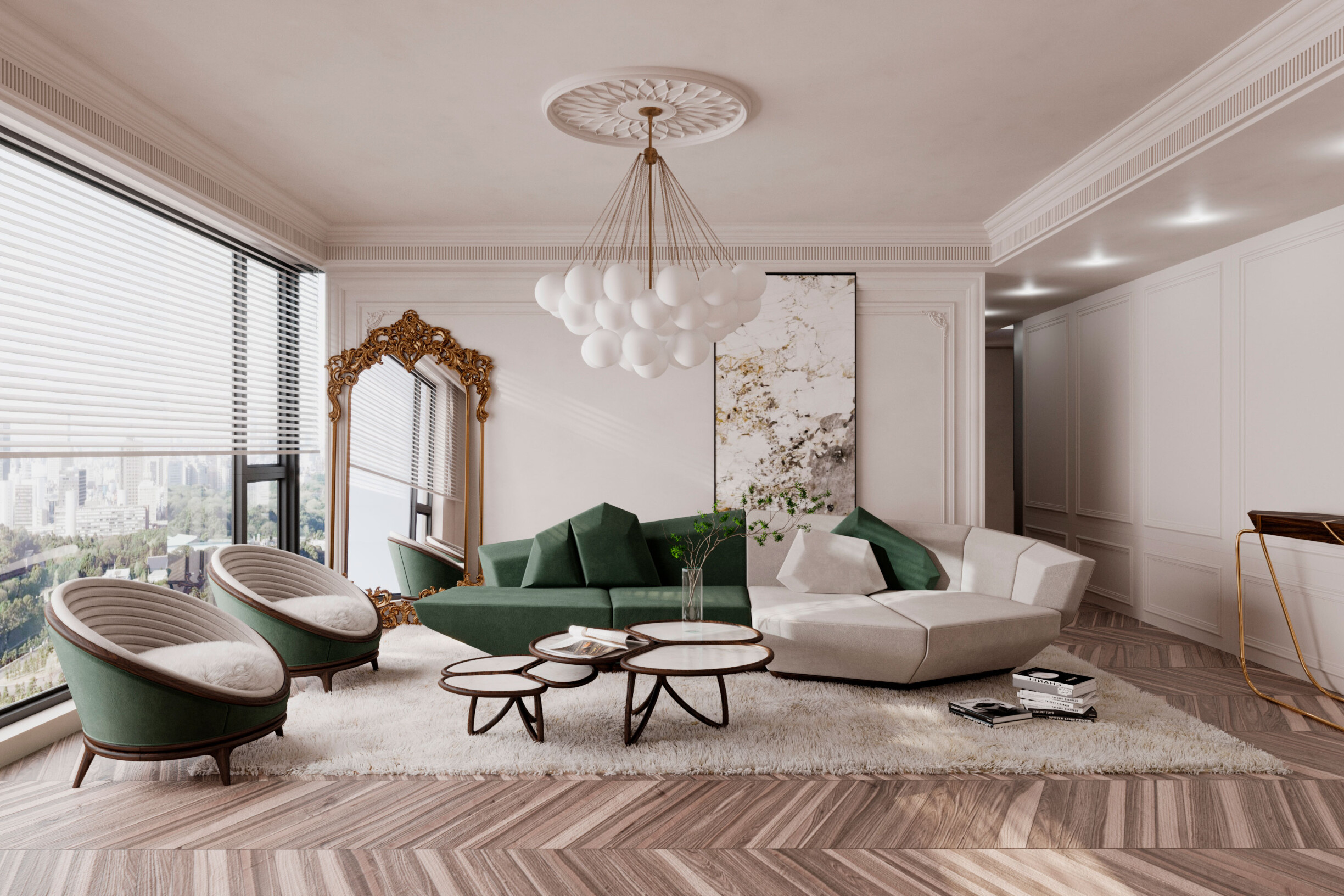 2. Choose the type of sofa you prefer
With the ideal measurements in mind, it is time to decide which model or type of sofa best suits the living room and your tastes:
Chaise-longue sofa - has an auxiliary seat to increase comfort and usually has between 3 and 4 seats;
Corner sofa - has between 5 and 7 seats and is recommended for large spaces;
Sofa-bed - practical and functional, this sofa can have between 2 and 4 seats available;
Ergonomic sofa - a solution with footrest, head and backrest extensions;
Traditional sofa - is the most common option, being rectangular and having a minimum of 2 seats;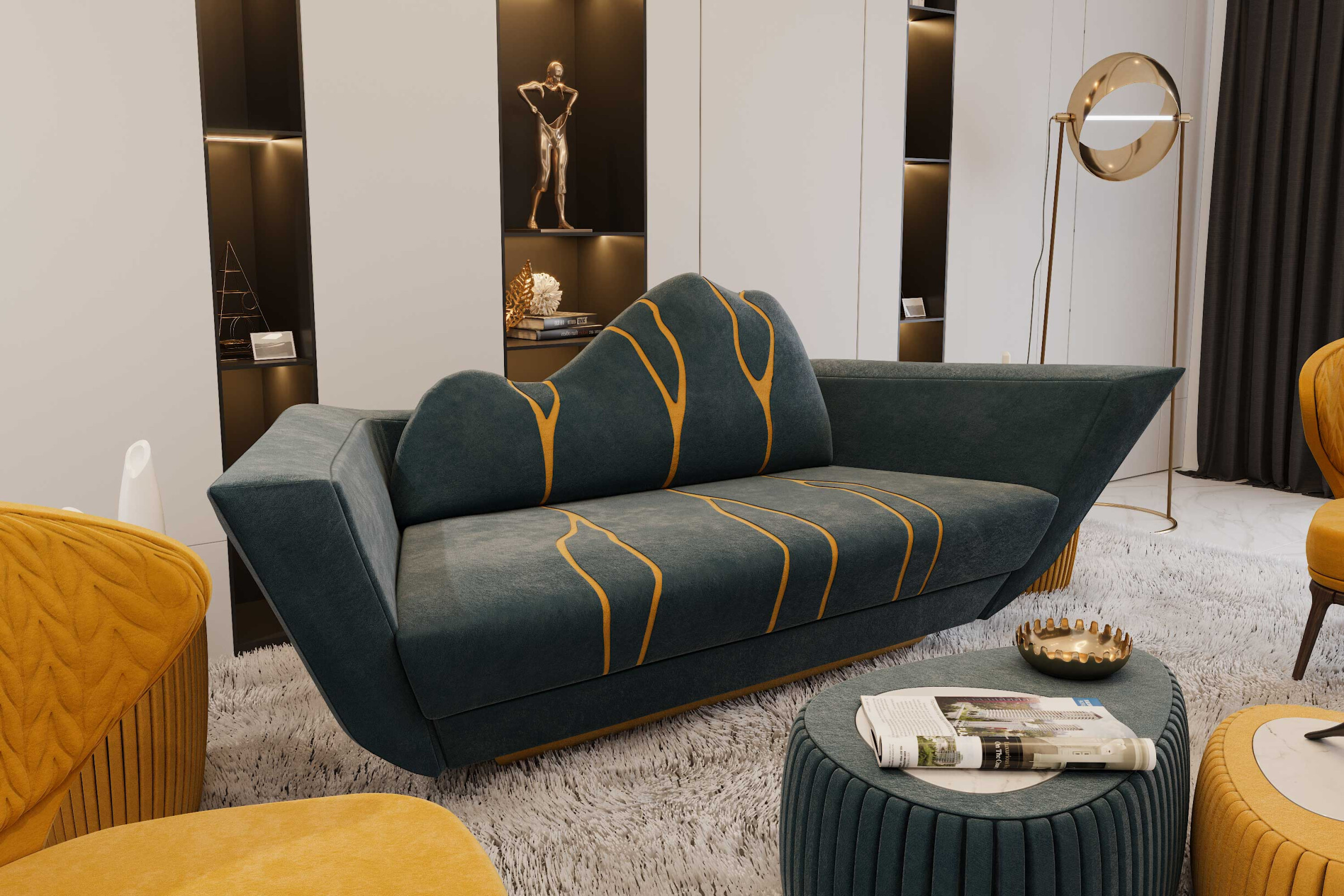 3. Analyze materials and finishes.
Now that you have chosen the size and model of your sofa, another factor to consider is the materials. This step is fundamental in considering comfort, durability and aesthetics.
The options are many, with different levels of strength, durability and cleaning needs. For example, leather is a traditional choice favored by its ease of cleaning. Leather is also a great option in terms of cleanability and durability. However, avoiding placing the sofa directly in sunlight would be best.
If you have small children or pets, Supersuede and Coco or Linear Textured ALMA de LUCE's Fabrics are great options for kids and general wear and tear because they are stain-resistant. Patterned fabrics are also a good idea for pets, as they can help camouflage any hairs or stains left on your sofas.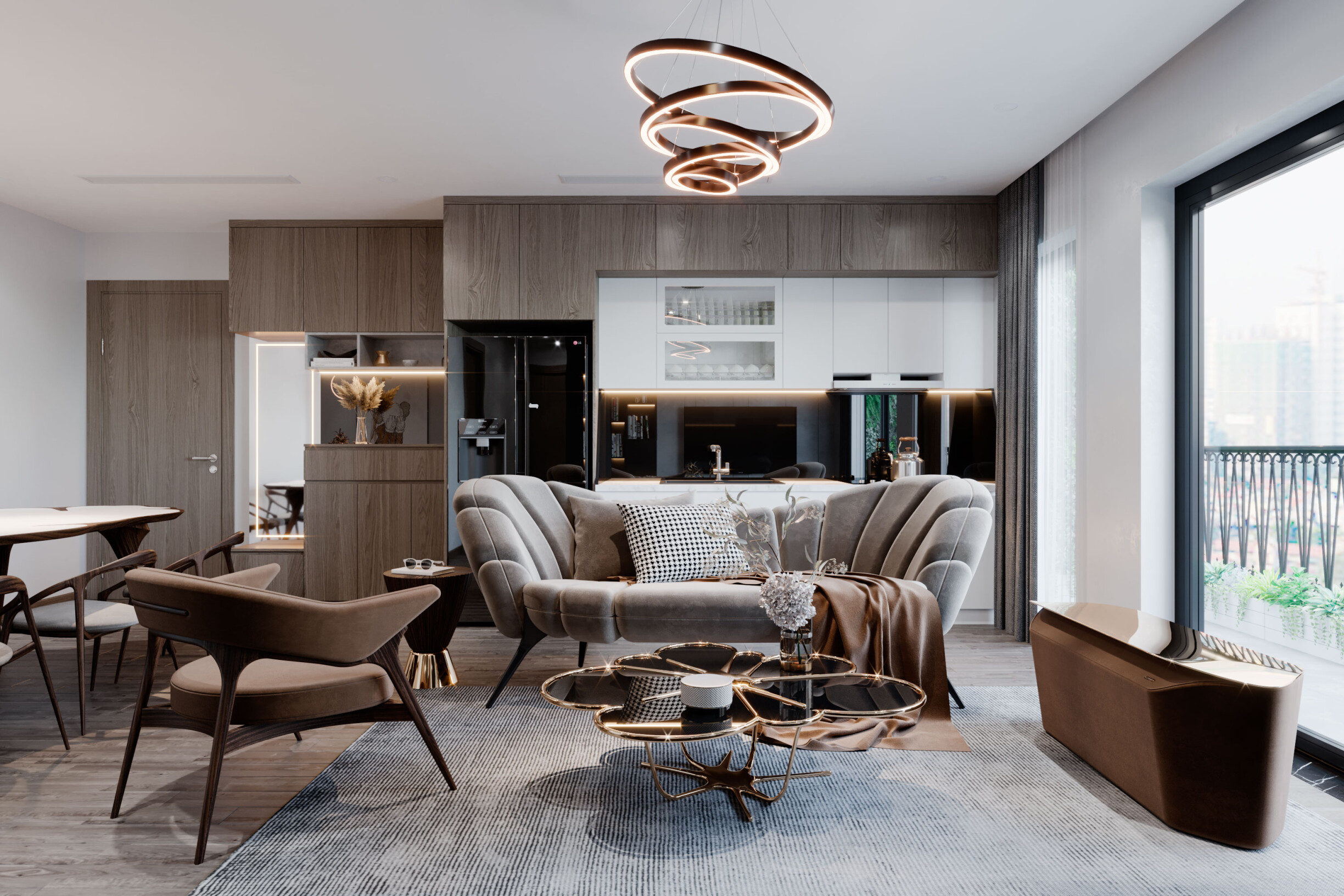 4. Select the colors
In addition to the materials and finishes, the sofa's colors will be fundamental. Remember that the couch is a central point in any living room. Therefore, it can either play the role of highlight and contrast or work as a complement to the decor.
The ALMA DE LUCE Antelope Canyon sofa is one of the most popular solutions, as its neutral tone offers a pleasant feeling of inviting warmth and comfortable softness. In environments with reduced areas, the ideal is to bet on more neutral and light tones, such as white, ivory, beige or light grey. On the contrary, if you have a living room with mostly white or neutral decor, the Amasunzu sofa by ALMA DE LUCE can be the highlight, creating a solid three-dimensional image characterized by the shape of generous proportions, strong lines and elegant wooden legs.
If you like to keep up with the main trends, follow our tips to create an autumn decoration in this article on our blog.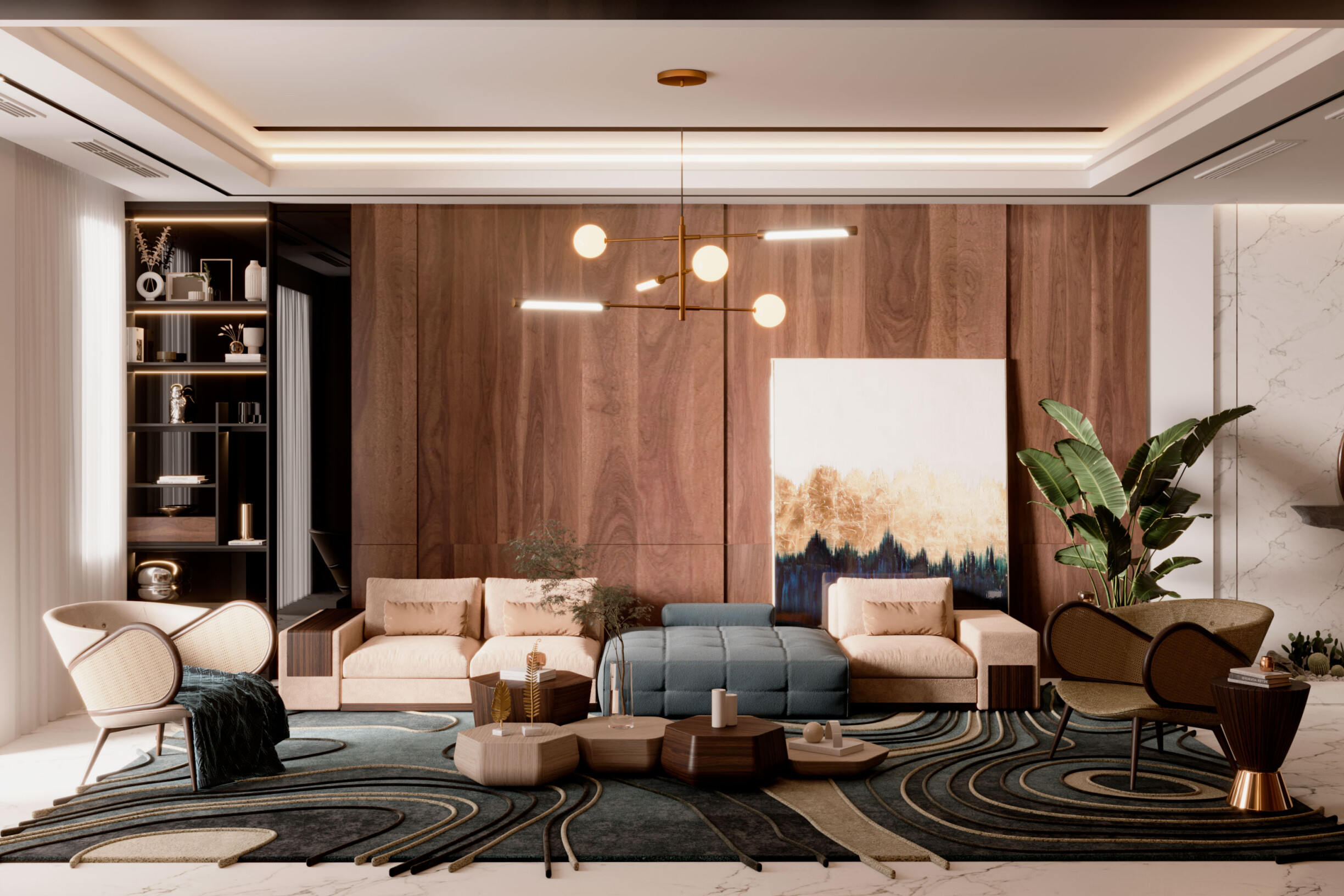 5. Choose the number of seats
It is not enough to choose the size of the sofa. You must define the number of seats. These must be at least enough for the house's residents to be able to sit down without giving up their seats.
See how modular sofas can be a perfect choice and how they can help you create minimalist spaces that will amaze your clients.
6. Set the available budget
Now that you know all the features you want on the sofa set a budget. Do the math and figure out how much you can spend on the couch. This is one of the most relevant questions. Remember that, more than choosing an economical sofa, you should choose a comfortable, durable, resistant and quality solution.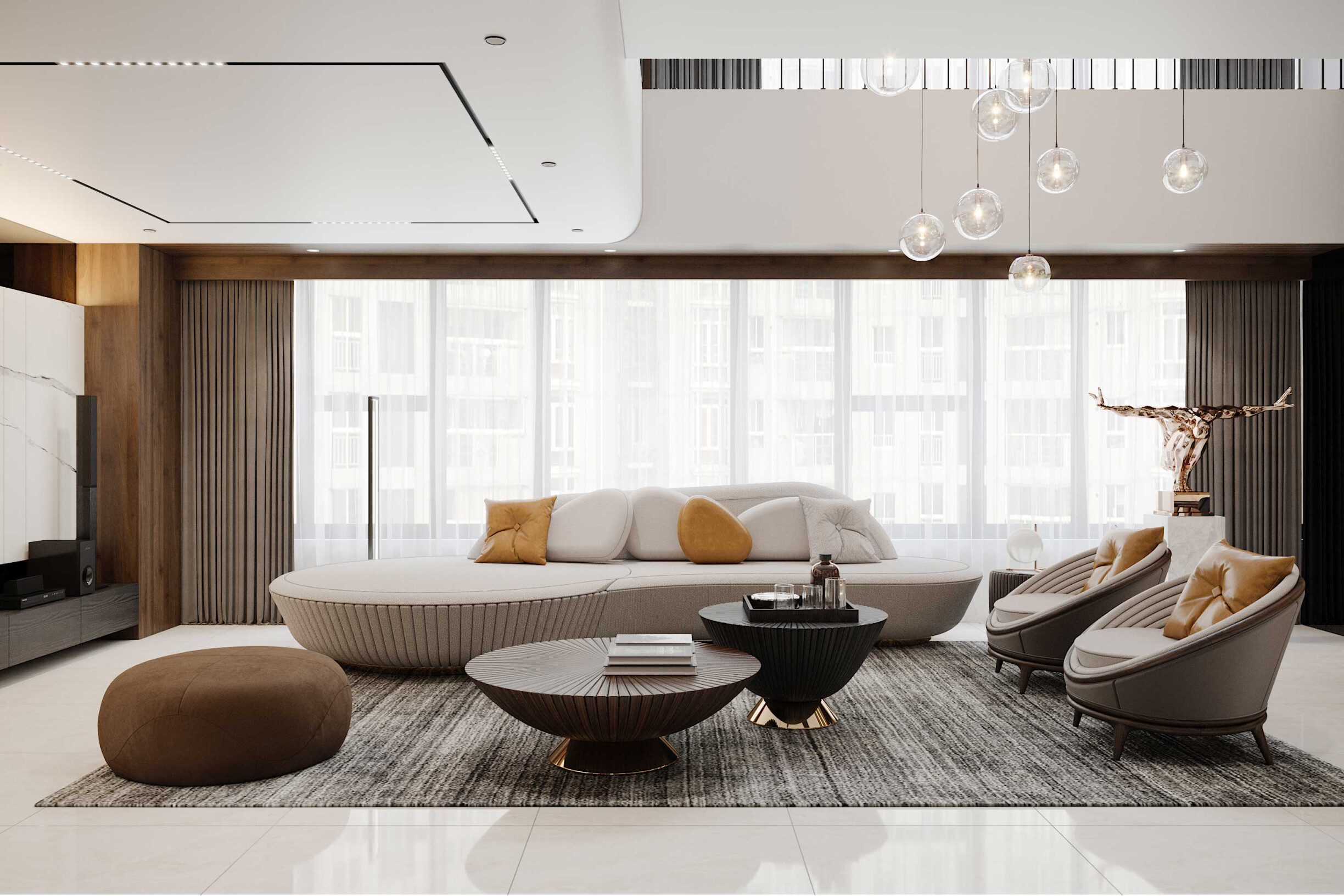 Sofa, the centerpiece of a living room
You certainly can only imagine your living room with the sofa. Designed to relax and be the structural basis of a room, sofas are an essential piece of decor and furniture in modern homes. In addition to their functionality, they are the centerpiece that complements a room's decor. But, more than choosing a beautiful sofa, it is essential to choose a comfortable and durable option.
Did you like our tips? So, stay tuned to our blog to receive more information and curiosities from the universe of architecture, interiors, and design!