Milder temperatures and leaves are falling from the trees. We say goodbye to Summer. In interior design we prepare to welcome a new season. It is an opportunity for new possibilities and inspiration. It is the perfect time to update the decor of a space - the time to create a space  that celebrates the beauty and warmth of Autumn.
Autumn 2023 brings a rich palette of colors, a feeling of comfort, the comeback of vintage, the appreciation of naturalness, and the beauty of curves. The top interior design trends for Fall 2023 embrace changes in landscape and atmosphere and carry them into spaces.
"The most important thing about trends is to recognize that not every trend will suit every person or every home"
Shaynna Blaze, Australian interior designer
It couldn't be more accurate. Even though the arrival of a new season is full of new trends - or the recovery of previous trends - the most important thing is knowing how to adapt them to customers' tastes, characteristics, needs, and preferences.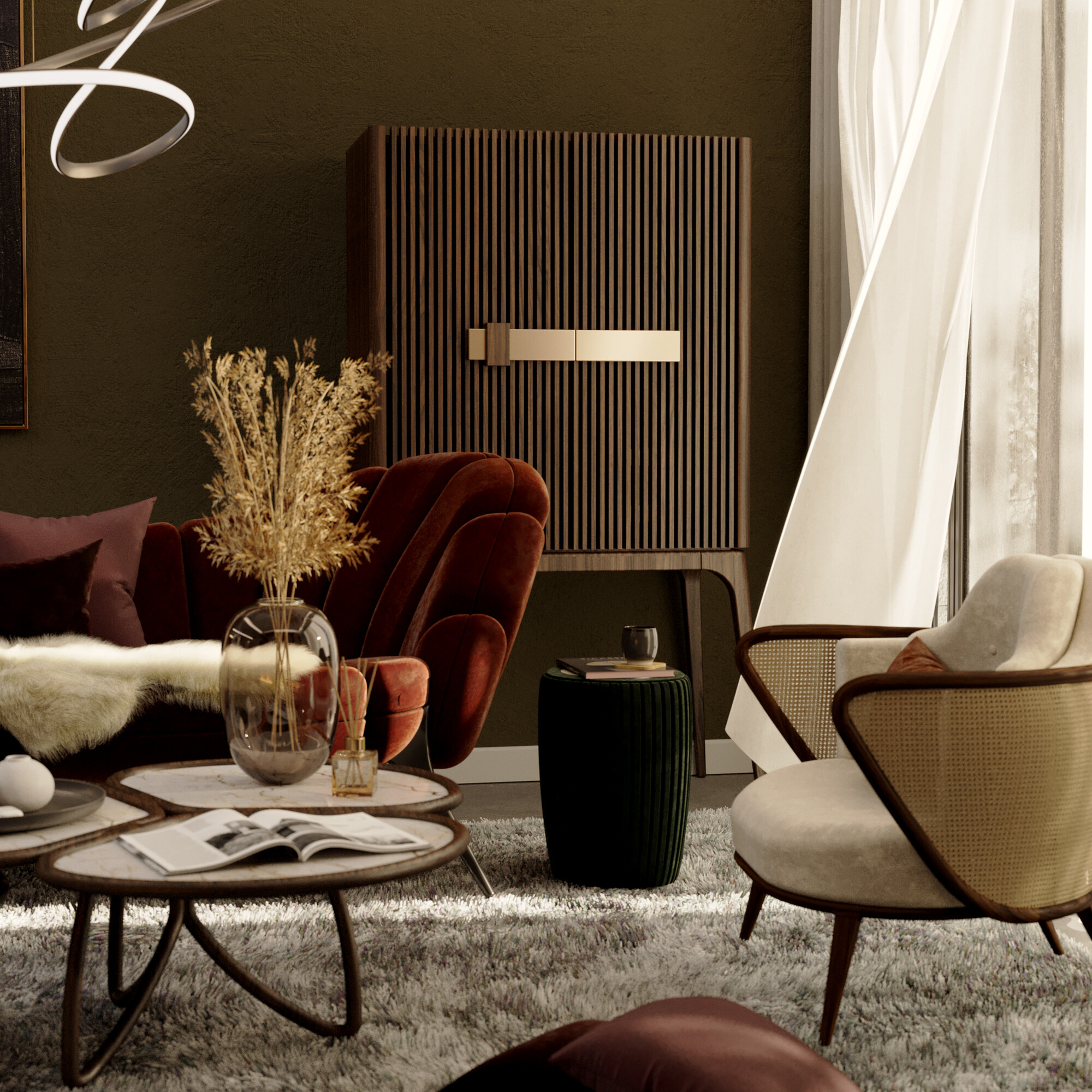 When is the best time to start decorating for Fall?
The answer is simple: there is no perfect time. Of course, you won't propose autumnal decorations in the middle of July or at the beginning of December. Since Autumn begins at the end of September, this will be the best time to decorate.
Here are some ideas you should consider:
When the season begins: Autumn officially starts on the autumnal equinox in the Northern Hemisphere, between September 22nd and 23rd. This is an excellent reference to begin your autumn decoration;

Personal tastes: some prefer to adopt seasonal decoration as soon as the season changes, and some like to wait for colder weather;

Duration of the decoration: there may be a client who prefers to keep the autumn decoration for longer, and if so, starting earlier will make sense;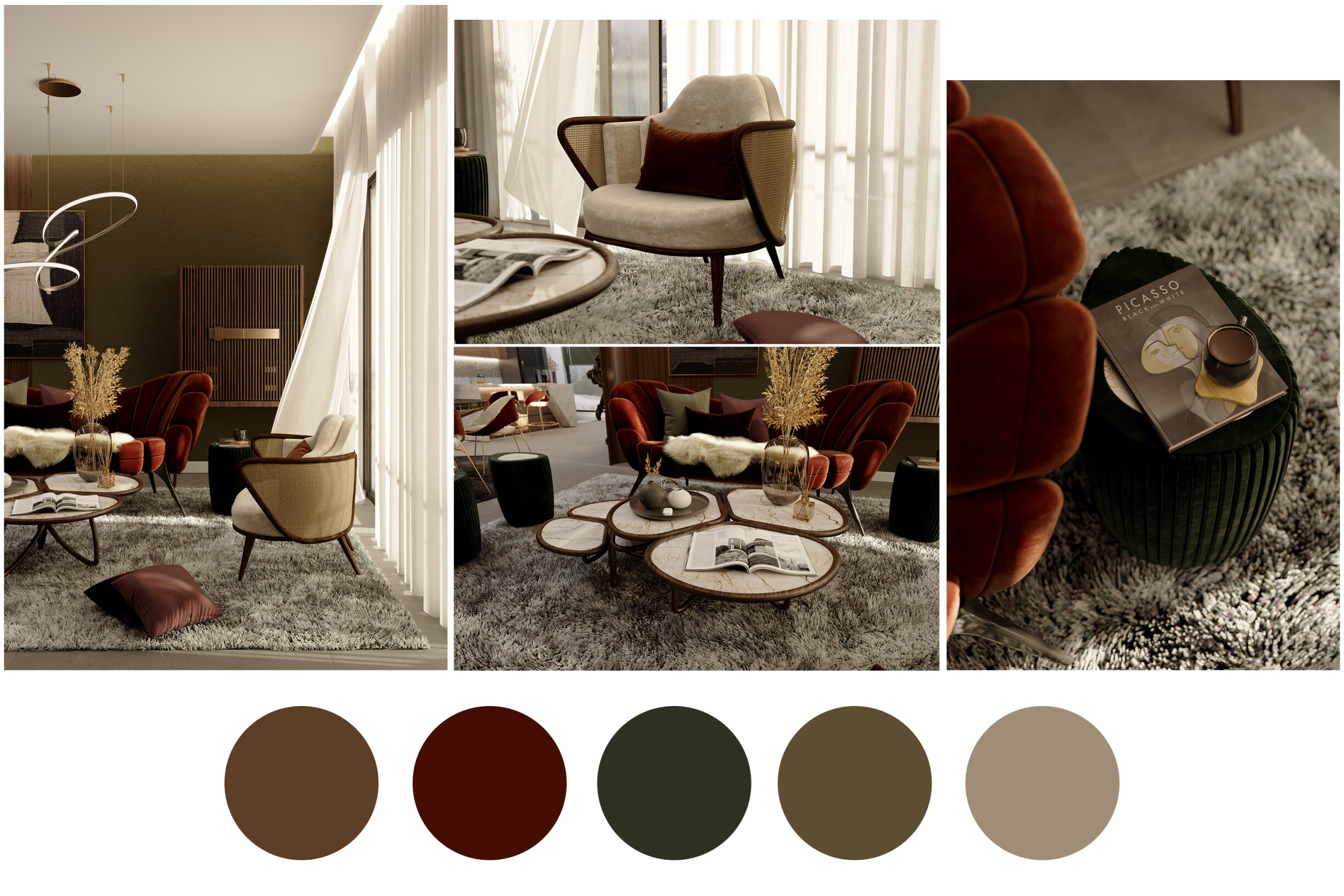 The best way to start decorating for Fall is with the help of an interior designer. When we think about the decoration of a house, there is an endless list of decisions associated with it: what is the best decorative style? Which elements should I choose? Which color palette to adopt? This is where the interior designer comes in, as explained in this blog article. 
Five interior design trends for Fall 2023
Autumnal colors
The power of colors in interior design is undeniable. From the color of the walls to the color of the furniture, even the textiles or small decorative details, colors define spaces, create sensations and feelings, value or destroy the light, and attract or push us away. How color influences interior design is explained in this article from our blog. 
In Autumn, warm and earthy tones are on the rise. We associate this season with shades of orange that resemble leaves, browns, reds, and soft golds. In 2023, these are the colors of the season.
Additionally, Pantone selected some colors for Autumn/Winter 2023/2024 that can inspire, such as magenta, peach, yellow, fuchsia and some shades of green. Don't forget: Viva Magenta is the color of the year 2023 and goes perfectly in this time of the year. 
Autumnal colors create a warm and inviting atmosphere for walls, furniture, or accessories. An example? Try the Antelope Canyon rug from ALMA DE LUCE, a modern rug made from hand-tufted botanical silk, which embodies the colors of Autumn perfectly.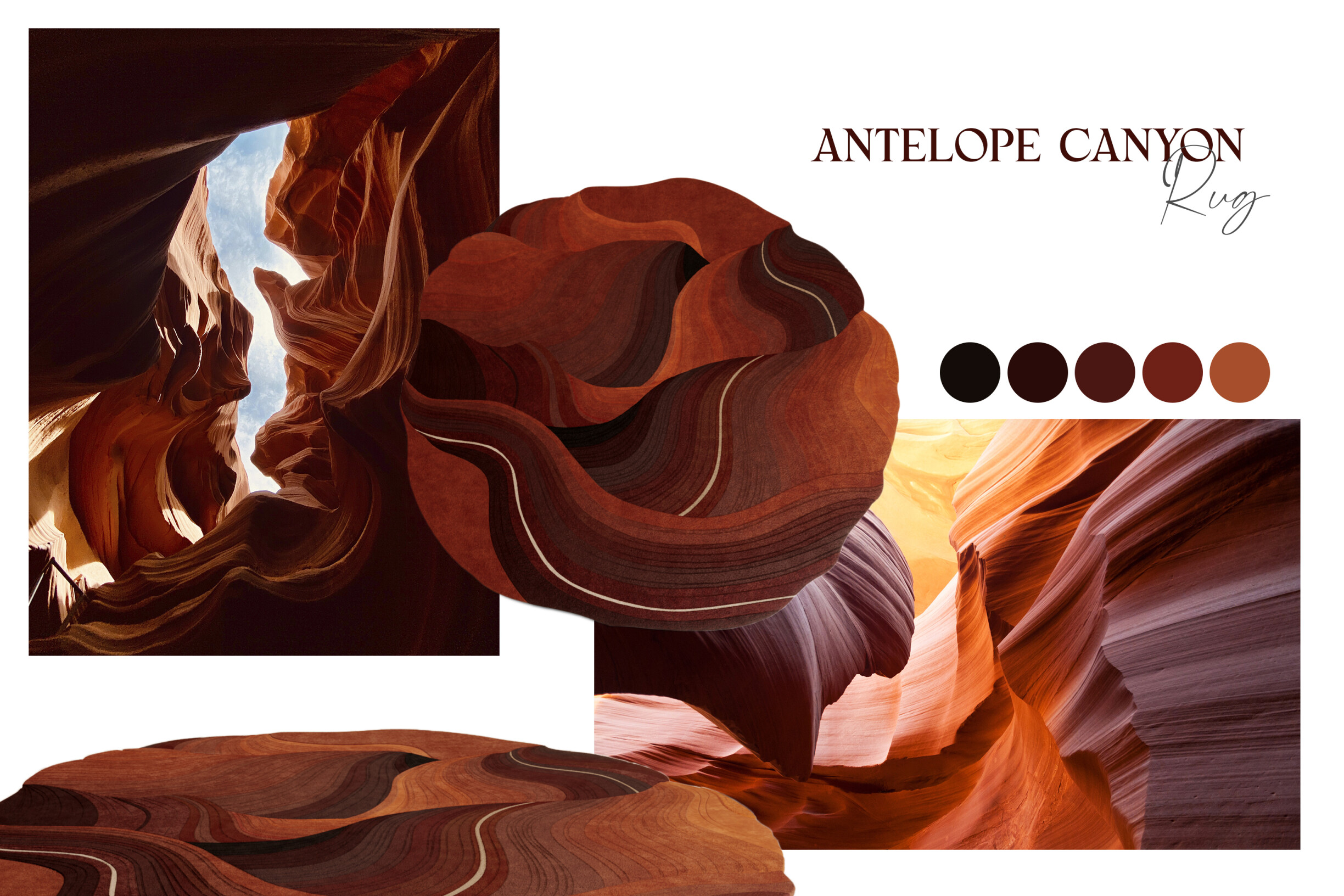 Naturalness in materials
It was already a trend in 2022, continued to rise at the beginning of 2023, and remains strong in Autumn 2023. Using natural materials is one of the interior design trends for Autumn 2023. Its popularity is related to the desire to create more sustainable and harmonious spaces .
Wood, stone, ceramics, and natural fibers such as rattan or jute are widely used in furniture and decoration.
With these materials, adding texture and connection with nature to interior spaces is possible, which perfectly matches the season. We suggest combining a variety of natural materials. The key is to create a balanced and welcoming room that celebrates the beauty of natural materials.
If you incorporate the Bonsai dining table from ALMA DE LUCE in a dining room, we guarantee you have a winning choice. The Bonsai table combines ALMA DE LUCE know-how with natural wealth materials like walnut wood or Estremoz marble. The walnut wood footer gives this piece an unusual and chic effect that supports a marble and wood top. This luxury statement table makes the perfect center point of any dining setting.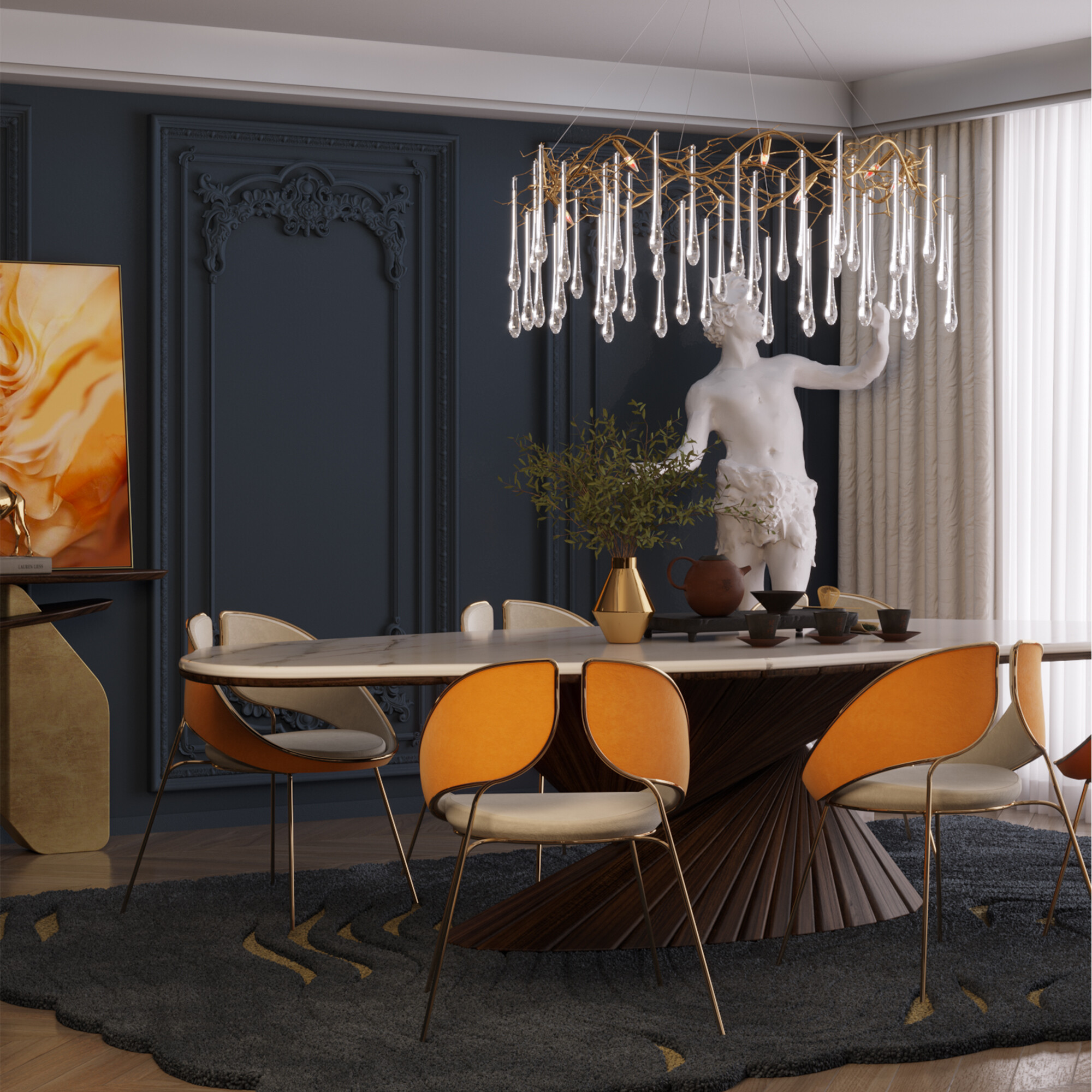 The appreciation of luxury and comfort
Well-being has been a premise in interior design in recent years. Comfort is a priority and the furniture reflects that. Therefore, this Autumn, the watchword is quiet luxury, an approach that emerged in 2023. The focus is on creating elegant and sophisticated spaces in a relaxed way.
Do you want examples of other decorative styles you can implement in your interior design projects? We give 7 examples in this blog article. 
Instead of ostentation and excessive decorative elements, quiet luxury values simplicity, quality, and attention to detail. Spaces become places where we want to be and spend time. Areas that we fall in love with. Terms often used to describe the quiet luxury trend include refined, subtle, classic, neutral, understated, timeless, pared back, sophisticated, minimal, and elegant.
To incorporate comfort and quiet luxury into the decoration of a space, we suggest using high-quality materials, valuing details, selecting a neutral color palette, choosing pieces of art or standout furniture, and strategic lighting.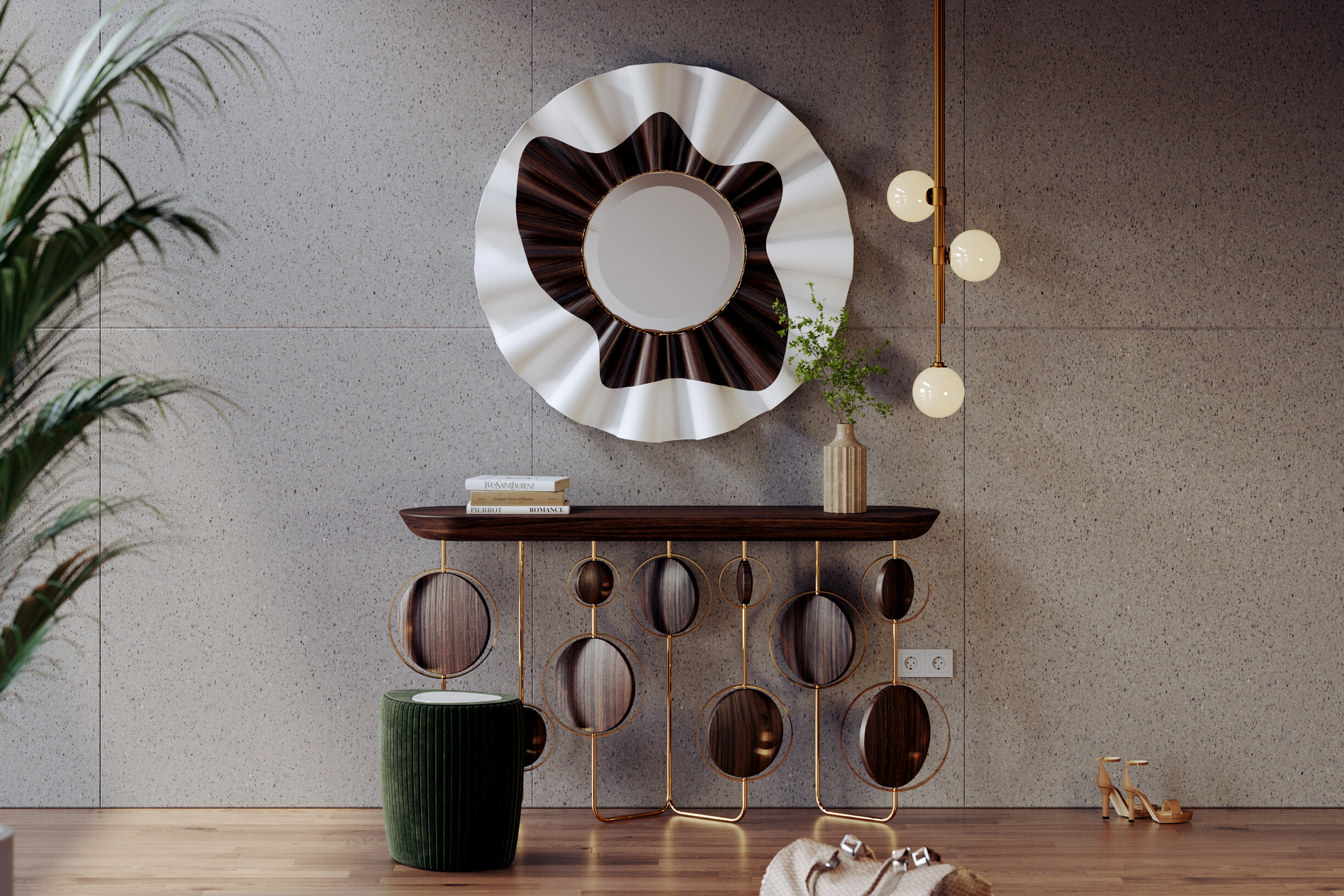 Vintage
Another trend you should implement this Autumn is incorporating vintage pieces, including in modern, contemporary, or luxurious contexts.
Antique furniture and accessories or those with a vintage touch add nostalgia, charm, and personality to spaces, creating an exciting contrast with modern elements. The trick is this: combining different design elements allows you to create unique spaces.
Let's look at a practical example: the cabinet Espigueiro from ALMA DE LUCE is a piece that embodies the traditional Portuguese style. In a contemporary style room, it not only enhances the other elements, but also stands out and attracts the eye.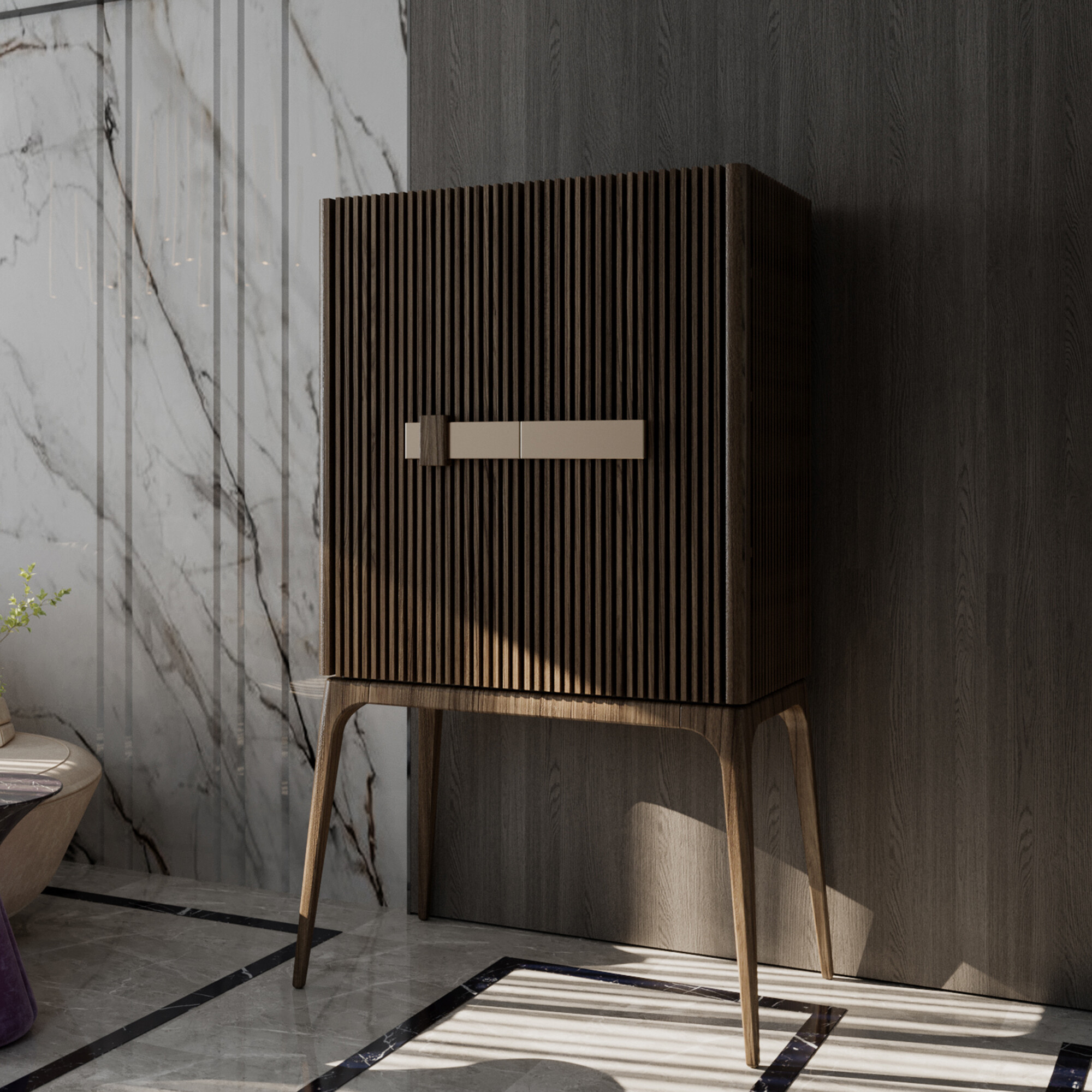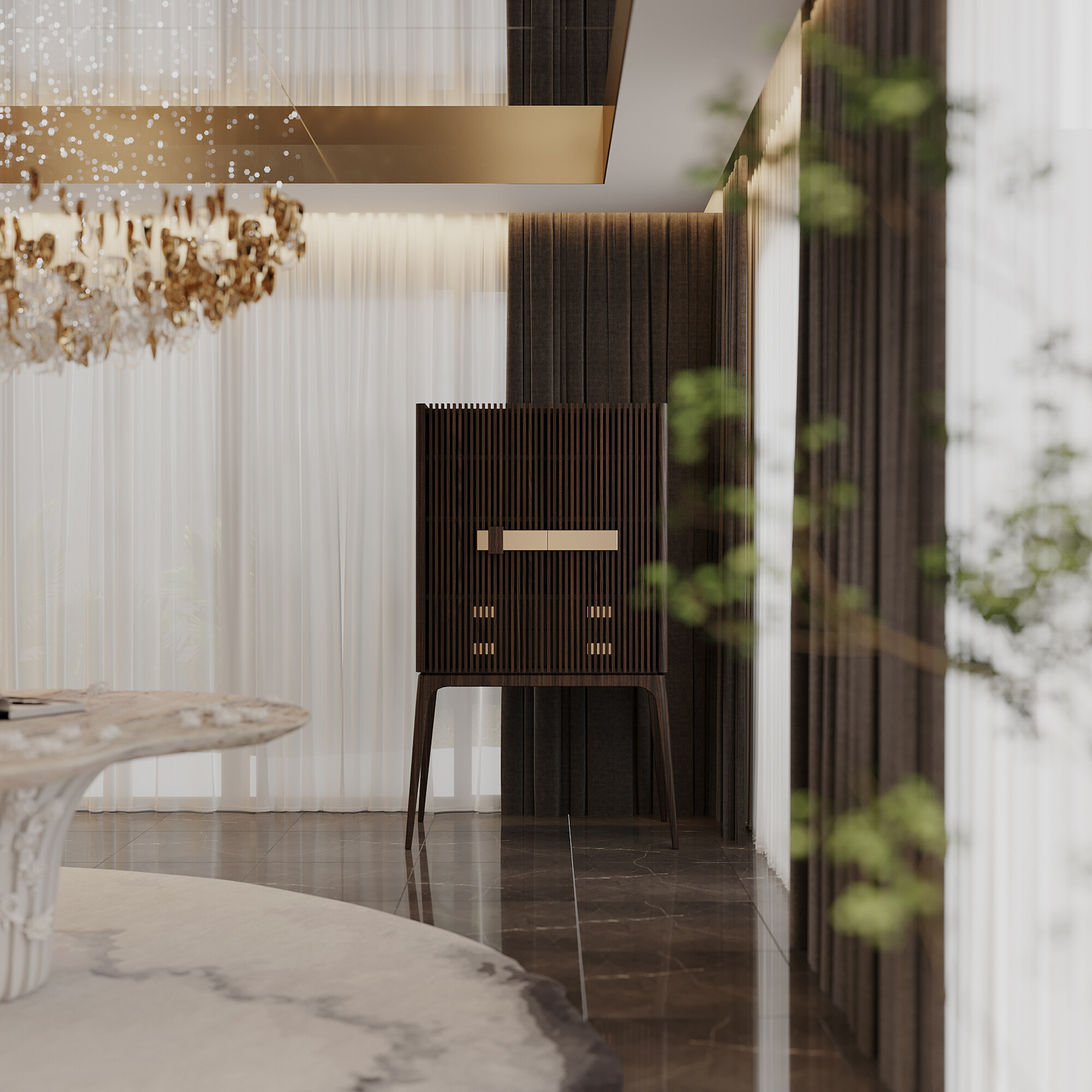 Organic Curves
This Autumn, as in the other seasons of 2023, curves continue to be a success. This year, designers are leaning toward furniture and home elements that embrace soft lines. Curves add a touch of modernity to a space while creating a feeling of femininity and beauty.
"This trend brings a sense of serenity and fluidity to interiors, allowing spaces to breathe and feel harmonious", said Lisa Berman and Melissa Rohani, founders of Studio Gutow, to Harper's Bazaar.
We will continue to see curved chairs and sofas, rounded edges on coffee tables and curved accent pieces and mirrors. Several pieces incorporate this trend at ALMA DE LUCE, such as the Amasunzu sofa or the Meghalaya mirror.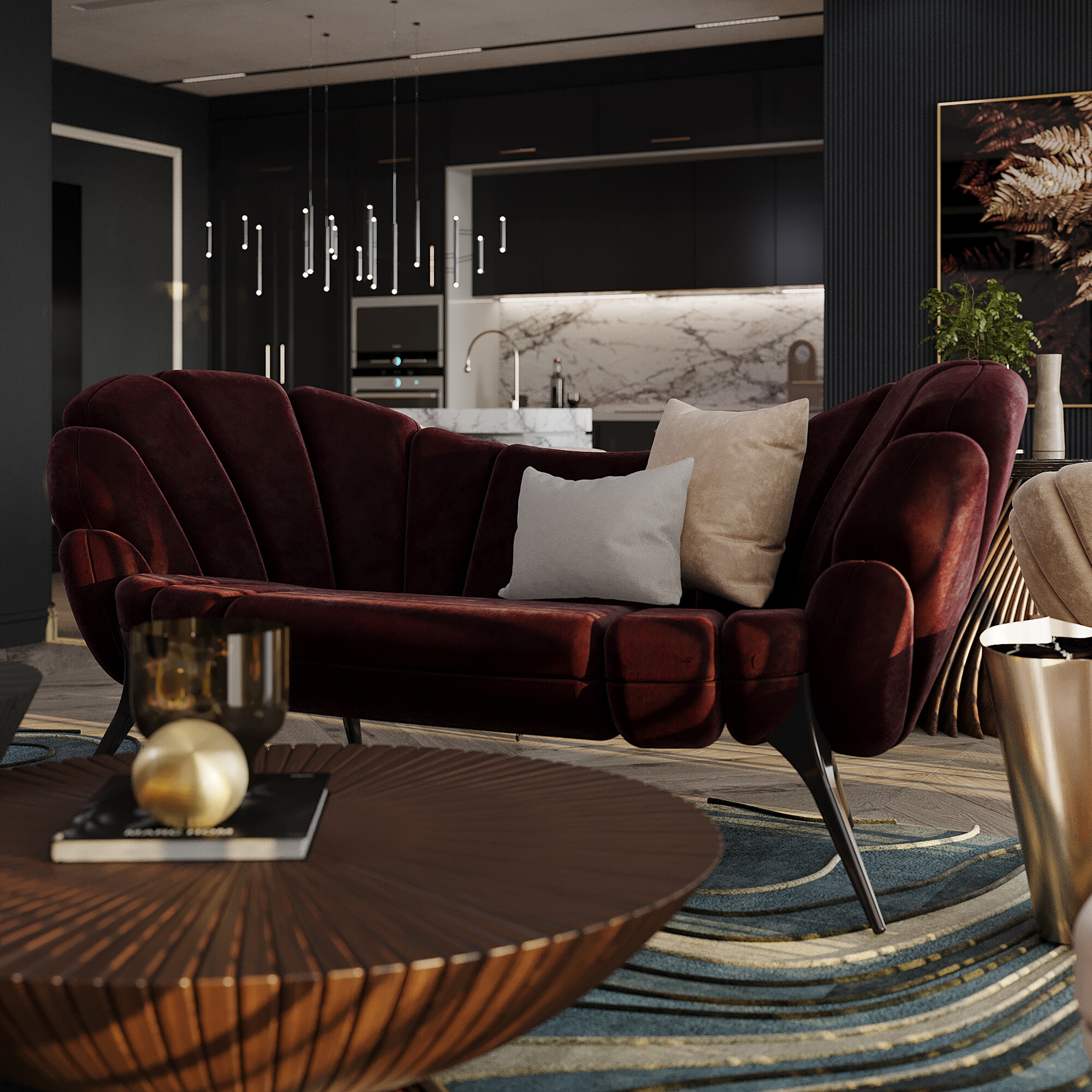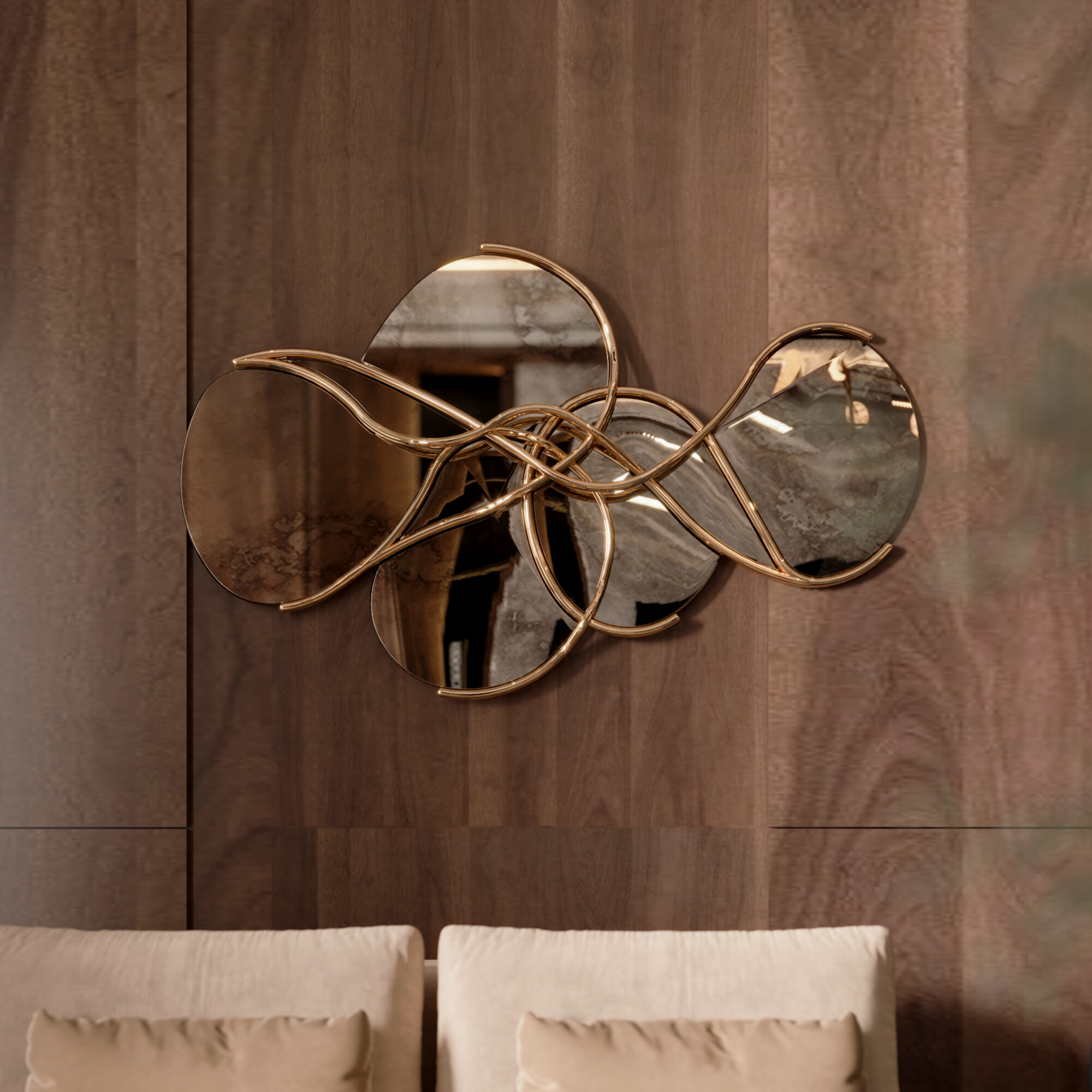 Start thinking about Autumn decor today
Today is the perfect day to start thinking about the Autumn decor. These trends can be a starting point. Are you ready to bring Autumn indoors? Which of the five trends we present will you use, or which one was a big no?
See some inspirations on Alma de Luce's Pinterest that may help you to understand some of these 2023 Fall trends, also suiting your needs, your tastes, or your client's desires. Once you're inspired, want some help getting started? Contact us here.😉
Also, stay tuned to our blog for more information and curiosities from the universe of architecture, interiors, and design!